At the invitation of Alan Scott, Verizon's leader of energy and sustainability, I was thrilled to participate in the Verizon Ventures Powerful Answers Award Dinner two weeks ago, a gathering of entrepreneurs, sustainability executives from large corporations, and nonprofit leaders.
The dinner was part of the run-up to Verizon's multi-million dollar global competition for creative solutions to the world's problems in the areas of education, healthcare, sustainability and transportation. The competition, for which the entry deadline is June 30th, rewards innovators for finding more efficient, sustainable, and accessible solutions that lead to better outcomes.
It was fascinating to hear the variety of conversations in the room, which appropriately was held at Foreign Cinema restaurant, a San Francisco Bay Area restaurant known for its sustainable practices. Across the evening, two key themes resonated with me: cross-learning and networks.
The power of cross-learning
The exchange of ideas hinted at the tremendous potential for multinational companies and entrepreneurs to learn from one another and collaborate, with each side bringing unique assets to the table. I could see people's thinking being pushed and stretched in beneficial ways.
For people with cutting edge business savvy, sustainability represents another promising vertical in which they grow a nascent business opportunity. That's a good thing. Nimble entrepreneurs can learn from Fortune 100 executives about opportunities within sustainable supply chains, and can experiment at less cost or risk than might be possible within a large corporation.
Similarly, large corporations can learn from entrepreneurs: for example, what products are coming to market or what trends entrepreneurs are convening around that companies should pay attention to. Verizon Ventures is an avenue for entrepreneurs to gain visibility for their ideas… and eventually attention from investors.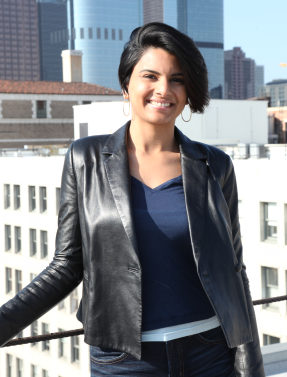 Cross-learning is also an important theme at EDF. Finding unconventional partners to solve the world's most challenging environmental problems is necessary. One great example is the Building Energy Initiative in Chicago. Our goal is to accelerate the creation of and transactions in new energy markets in Chicago by inviting 50 buildings to participate in EDF Climate Corps and implement advanced energy management projects from tenant engagement to frequency regulation.
By showing other building owners and large users of energy what's possible, the Building Energy Initiative in Chicago is part of a larger EDF Clean Energy initiative across the country designed to accelerate the nation's transition to a cleaner, smarter energy system.
Network building is key
Perhaps the most interesting thing about the dinner was watching connections form and interpersonal networks grow over the course of just one evening. Good ideas can spread easily when the right people are connected and open to working together.
This is one of the main goals of EDF Climate Corps – a program which embeds trained graduate students in companies, cities and universities to help them save money and energy by investing in smart energy management. Since the program's inception in 2008, our fellows have identified $1.3 billion in cost savings and the EDF Climate Corps network has grown to include more than 800 fellows-turned-sustainability professionals and representatives from host organizations.
These folks, like Alan Scott from Verizon and his former EDF Climate Corps fellows (2010, 2012, 2013), champion sustainability across the country, spreading their knowledge base and broadening the networks of people familiar with the kind of tools that can make a real difference in the fight against climate change.