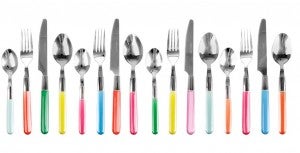 Mark Bittman's recent New York Times op-ed, "Let's Make Food Issues Real," is a grim assessment of the current state of the food movement – in fact, he questions whether a food movement exists at all.
Bittman states that the lack of major change to government food policies means the food movement is not winning. "I'll believe there's a food movement when Hillary Clinton and Jeb Bush are forced to talk directly about food issues," Bittman writes.
I'll take that bet. With the drought in California threatening the nation's produce and the other impacts climate change pose to our food supply, I think it's likely that the next group of presidential candidates will discuss food issues on the campaign trail.
But even if politicians take up the banner of the food movement, new legislation should not be the sole indicator of success. Food companies are increasingly making changes to their products, practices, and sourcing in response to consumer demand. State policies and federal agency priorities are also shifting. Read more