15 iconic businesses defend EPA authority in landmark Supreme Court Case
Does this action support or obstruct progress on climate policy?













January 25, 2022
What happened
On January 25, 2022, 15 leading companies across sectors including manufacturing, technology, food, retail and consumer products, and representing more than $2.5 trillion in annual revenues and more than 2 million employees, filed an amicus brief in the U.S. Supreme Court case, West Virginia v. EPA. The case, which has crucial implications for addressing the climate crisis, also has major ramifications for U.S. businesses.
Though the companies' business areas and strategies differ, they are united in their belief that "both corporate and regulatory action are necessary to prevent the worst impacts of climate change", and in their "strong interest in the implementation of sound public policies to reduce greenhouse gas emissions." The amicus brief further states that "EPA's authority to regulate greenhouse gasses is critical to addressing 'the most pressing environmental challenge of our time': climate change."
Our rating
By standing up for EPA's "settled authority to regulate greenhouse gas emissions," the companies joining the amicus brief are showing strong climate leadership. While each of these companies has already incorporated climate mitigation strategies – from increasing the use of renewable energy, reducing their own emissions and other innovations – all of them are also fighting to protect the essential role of the EPA in addressing the climate crisis and reducing regulatory certainty.
According to our expert…
In one of the most important climate cases ever to reach the Supreme Court, it's critical for the Justices to hear from companies that have vital business interests at stake. The amicus brief demonstrates strong private-sector support for EPA authority, and raises the bar for all businesses to vigorously support the policies needed to achieve their climate goals.
Victoria Mills, head of EDF's corporate climate policy program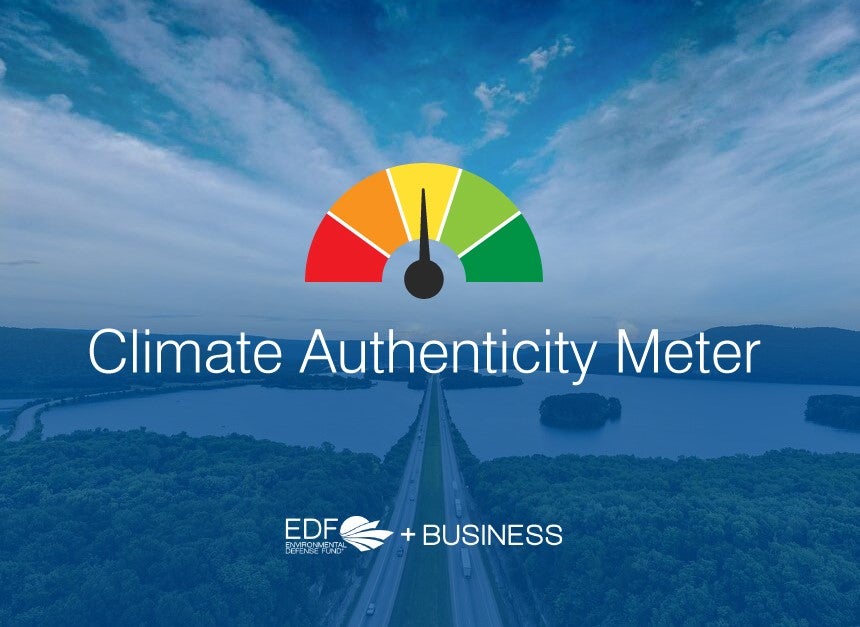 "The most powerful tool that companies have to fight climate change is their political influence."
– Fred Krupp, President of Environmental Defense Fund