408 businesses and investors call for a U.S. NDC of at least 50% by 2030
Does this action support or obstruct progress on climate policy?


Originally released April 13th, 2021. Re-released April 21st, 2021
What happened
408 businesses and investors signed an open letter to President Biden calling on the Administration to adopt a Nationally Determined Contribution (NDC) under the Paris agreement to cut GHG emissions at least 50% below 2005 levels by 2030. This bold but achievable 2030 target will place the country on a pathway to reach net-zero emissions by 2050.
Business signatories represent over $4 trillion in annual revenue and employ over 7 million workers. They include major emitters critical to reaching the 2030 target including major companies from the transportation, manufacturing, power, food, and retail sectors.
Our rating
Public support from businesses played a critical role in demonstrating to the Biden Administration that a 50% cut in emissions by 2030 makes good business sense because it will reduce climate risk, spur economic recovery, create jobs, and catalyze innovation.
According to our expert…
"There is no question that broad business support paved the way for the Biden Administration to announce a U.S. NDC of 50-52% by 2030. By signing this letter, over 400 companies and investors demonstrated their desire for bold federal leadership to get the U.S. on track towards a clean energy future."
Victoria Mills, head of EDF's corporate climate policy program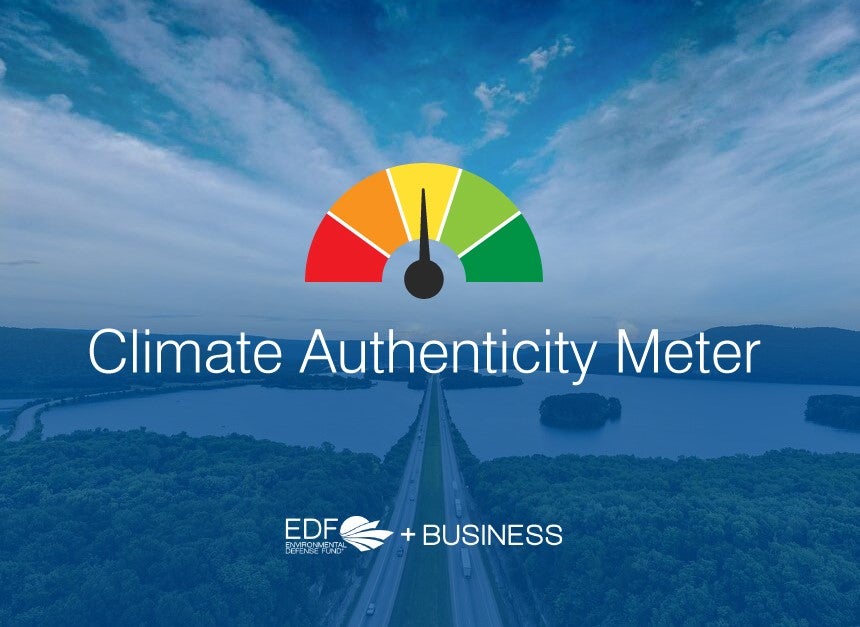 "The most powerful tool that companies have to fight climate change is their political influence."
– Fred Krupp, President of Environmental Defense Fund