Intel links its net-zero goal to Federal action on climate policy
Does this action support or obstruct progress on climate policy?

April 13, 2022
What happened
Intel announced a new net-zero operations goal and called for the federal climate policies needed to achieve that goal. Intel said, "…we can make a significant contribution to achieving a societal net-zero target. Such commitments, however, are necessary but not sufficient. What is needed is a matching commitment by the public sector – government – to help reinvent our energy system."
In its statement, Intel also applauded the substantial funding for clean energy in the bipartisan infrastructure bill and re-affirmed its position that Congress must take the next step and enact the climate provisions of the Build Back Better framework.
Our rating
Public statements like Intel's that link a net zero commitment with support for the policies needed to achieve it are the kind of advocacy we need to see from the entire business community. Intel and other companies must now take that message directly to Congress and the White House to urge passage of the clean energy investments in budget reconciliation as swiftly as possible.
According to our expert…
Now is the time to put the clean energy investments in the budget reconciliation bill on a path to the President's desk. Support from Intel and other businesses will be critical to making that happen.
Victoria Mills, head of EDF's corporate climate policy program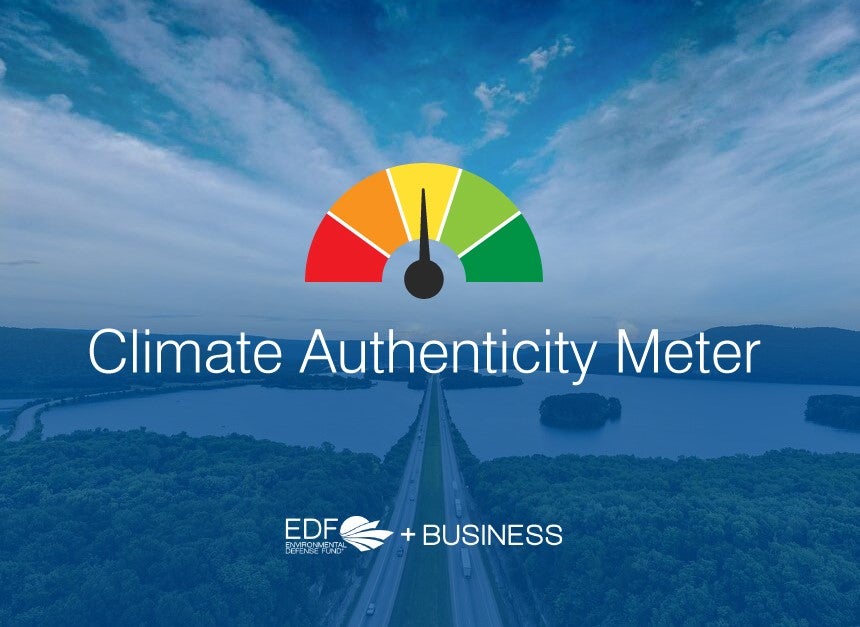 "The most powerful tool that companies have to fight climate change is their political influence."
– Fred Krupp, President of Environmental Defense Fund