Major Asset Managers miss a key opportunity to support methane regulations
Does this action support or obstruct progress on climate policy?

May 10th, 2021
What happened
Investors released a statement to the Biden Administration calling for ambitious methane regulation for the oil and gas industry. Despite their climate pledges, the vast majority of Net Zero Asset Managers (accounting for roughly 90% of the group's $37 trillion in total assets under management) failed to support the statement. Those that did support the statement include Allianz Global Investors, Legal and General Investment Management and Quantum Energy Partners.
New research shows that quick and ambitious action to cut methane emissions could slow climate warming by 30%, with many of the most cost-effective opportunities for mitigation in the oil and gas industry. With the Senate passing the Methane CRA resolution, strong methane regulations now have the support of both industry and Congress.
Our rating
Asset managers have made important climate progress in recent months, most notably voting for three new board directors at one of the world's largest fossil fuel companies. But achieving net zero financed emissions requires net zero public policies, with methane regulation playing a key role in slowing warming. The credibility of asset managers' climate pledges depends on their support for public policies consistent with their net-zero goals, and the failure of so many to support methane regulations was a major missed opportunity. It's time for investors to step up and walk their talk on net zero. 
According to our expert…
"Wall Street could have an active role in driving government policy towards more ambitious and innovative climate approaches and solutions, but only if finance leaders get off the sidelines. Without support for ambitious, industry-specific policies to achieve-net zero, climate pledges ring hollow."
Ben Ratner, head of the EDF+Business Energy Transition team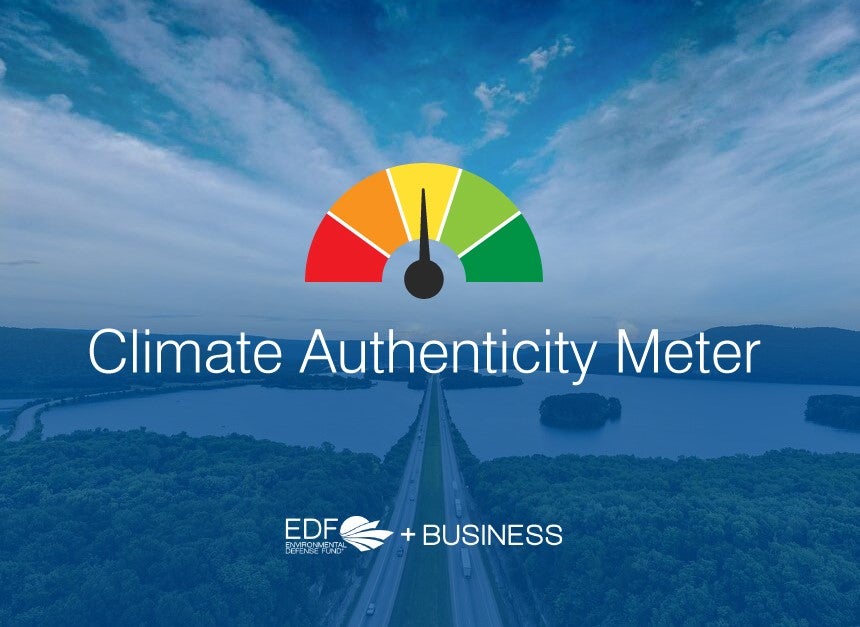 "The most powerful tool that companies have to fight climate change is their political influence."
– Fred Krupp, President of Environmental Defense Fund