Manufacturing, automotive and utility CEOs visit White House to advance climate legislation
Does this action support or obstruct progress on climate policy?








January 26, 2022 and February 9, 2022
What happened
Executives from some of America's most influential companies visited the White House to make the case for bold legislative action on the climate crisis. General Motors' Mary Barra joined Ford Motor's Jim Farley and Cummins'  Tom Linebarger and seven other executives to share how the passage of clean energy and climate provisions would help their bottom line and the American economy.
"We're out of time to protect our climate and we're out of time to make sure that American companies are the ones that lead the world in these technologies," Linebarger told President Biden. "When we invest, we can win, and we can create jobs for our workers here in the United States."
Shortly thereafter, the heads of major U.S. utilities shared with President Bident what the climate provisions would mean for their bottom lines  and their customers. As Pat Vincent-Collawn, President and CEO of PNM Resources said, "The legislation is going to allow us to be carbon free sooner, gives us renewable portfolio standards, allows us to securitize, to keep costs down for customers. And very importantly, it provides for a just transition."
Our rating: highly supports
These company leaders are making in-person appearances to wield their political power and advocate for critical climate legislation.
According to our expert…
Sending your CEO to the White House to advocate for climate policy is what leadership looks like. These companies made a compelling case for swift passage of the climate and clean energy provisions in the budget reconciliation package, and warned of the cost of inaction – for the climate, for their businesses, and for the U.S. economy.
Victoria Mills, head of EDF's corporate climate policy program
Actions By
Corning, Cummins, Etsy, Ford, GM, HP, Microsoft, Salesforce, Siemens, TIAA
and
Ameren Corp, American Electric Power Co Inc., Avangrid Inc., Duke Energy, DTE Energy Co., Edison Electric Institute, Edison International, Exelon Corp., Southern Co., PNM Resources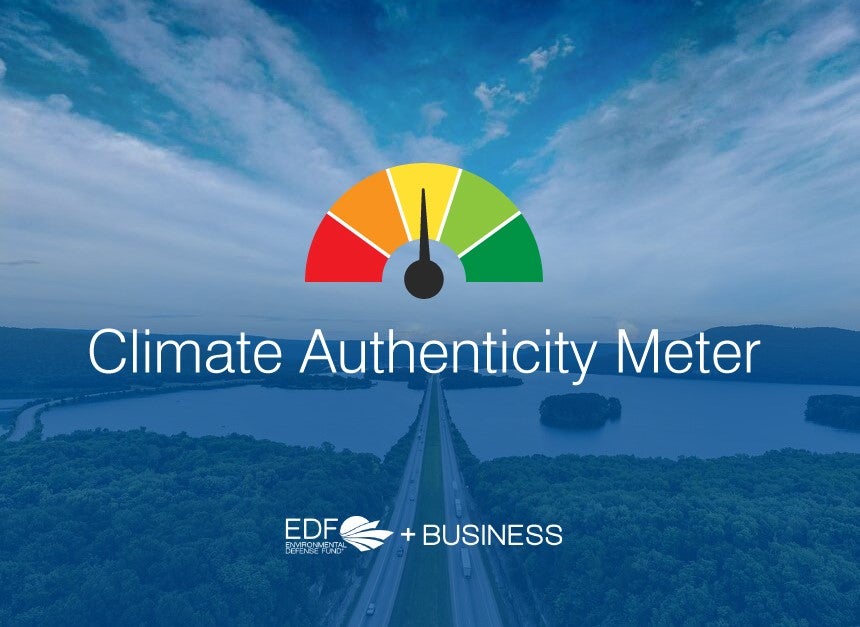 "The most powerful tool that companies have to fight climate change is their political influence."
– Fred Krupp, President of Environmental Defense Fund