Salesforce makes climate a top advocacy priority
Does this action support or obstruct progress on climate policy?

March 8th, 2021
What happened
Salesforce officially made climate part of its public policy platform, alongside other top advocacy priorities. In a statement on the company's website, Salesforce publicly committed to advocate for science-based climate policies that facilitate a just and equitable global transition to a 1.5°C future." The company laid out three principles to guide its climate policy advocacy: (1) reduce emissions and scale nature-based solutions to reach net zero emissions by 2050; (2) reorient economies and financial systems around a net-zero future; and (3) ensure an equitable transition to a more resilient society.
Salesforce's public commitment to advocate for climate policy stands out in an industry that has generally been silent on climate policy, despite many companies' ambitious greenhouse gas reduction goals. A recent InfluenceMap report found that climate-related policy issues account for an average of only 4% of the five Big Tech firms' federal lobbying in the United States.
Our rating
Corporate leadership on climate change means making climate policy a top advocacy priority – on par with any other core business issue. In this announcement, Salesforce makes a powerful case for why public policies are needed not just to meet its own climate goals but also to help the world achieve net-zero emissions by 2050.
Salesforce should next outline the specific policies it supports, consistent with its three principles, and report on what the company is doing to push those policies across the finish line. 
According to our expert…
"Business leadership is critical to advance the public policies we need to achieve net-zero emissions by 2050. By elevating climate change to a top advocacy priority, Salesforce is setting a powerful example for other companies to follow."
Victoria Mills, head of EDF's corporate climate policy program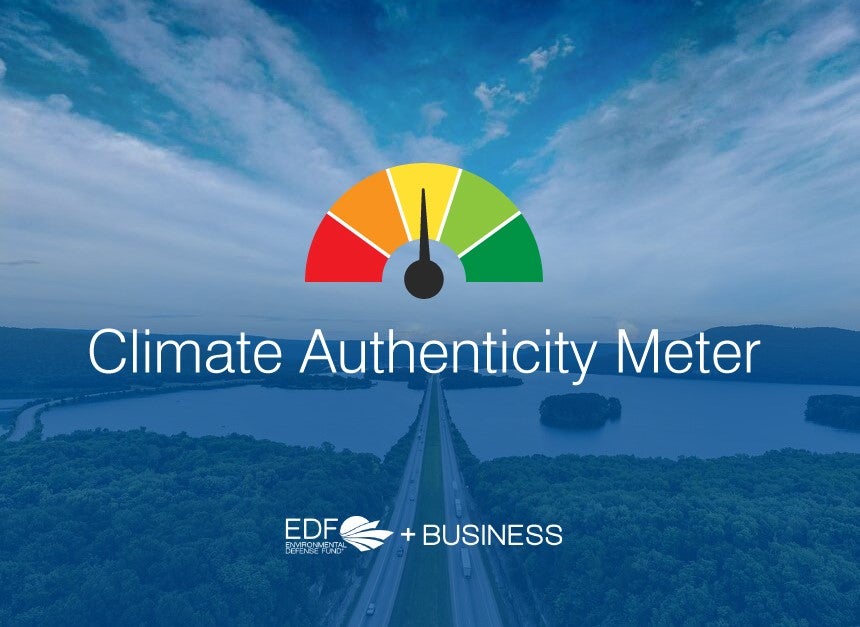 "The most powerful tool that companies have to fight climate change is their political influence."
– Fred Krupp, President of Environmental Defense Fund