Salesforces sets a new bar for leadership with support for climate investments in budget reconciliation package
Does this action support or obstruct progress on climate policy?

September 17, 2021
What happened
Salesforce released a statement announcing support of the climate investments outlined in the proposed reconciliation package. Specifically, Salesforce supports renewable energy tax credits, the proposed Clean Electricity Performance Program (CEPP) and investments in transmission infrastructure needed to modernize the grid and put the U.S. on track to meet an 80% clean electricity target by 2030.
In its statement Salesforce makes the strong case that "we need action, collaboration and investments now to step up to the urgent challenge of climate change." The statement concludes, "It's easy to focus on the cost of climate action, but the increasing severity and frequency of unprecedented, deadly and costly extreme weather events make it crystal clear that the cost of inaction is far higher."
Our rating
Salesforce's statement is consistent with its previous support for the goals of the Paris Agreement and endorsement of a U.S. target  to reduce emissions at least 50% below 2005 levels by 2030. At a time when most businesses have been silent or let their trade associations lobby against the reconciliation bill, Salesforce stepped out individually with a strong statement that demonstrates real climate leadership.
According to our expert…
Budget reconciliation is a once-in-a-decade opportunity to pass climate legislation. Now is the time for every business that supports climate action to take that message to Congress and ensure the climate provisions in the reconciliation package are signed into law.
Victoria Mills, head of EDF's corporate climate policy program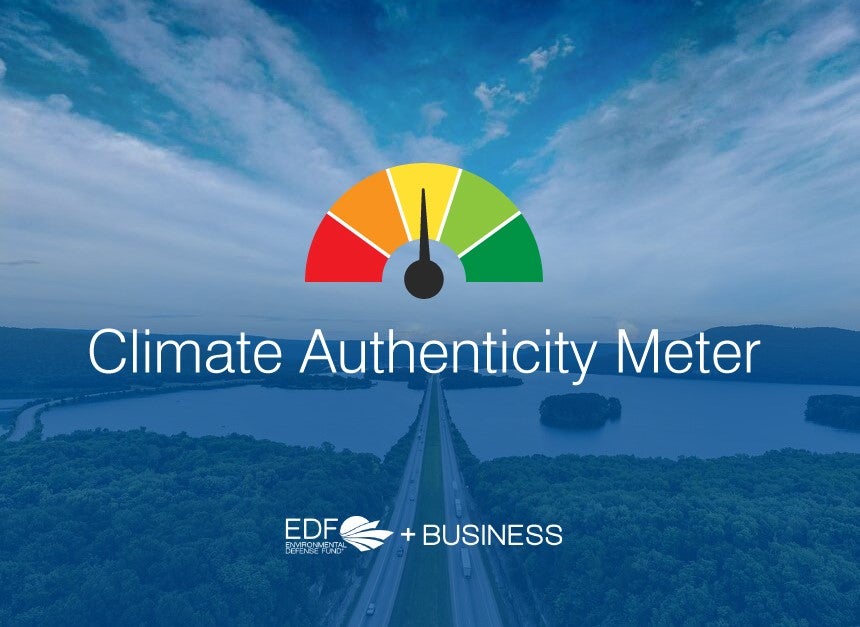 "The most powerful tool that companies have to fight climate change is their political influence."
– Fred Krupp, President of Environmental Defense Fund