Thousands of companies tell the new administration that climate policy is a business imperative.
Does this action support or obstruct progress on climate policy?


December 10, 2020 (We Are Still In-led statement); December 2, 2020 (C2ES-led statement)
What happened
Just ahead of the fifth anniversary of the Paris agreement, major businesses across sectors and geographies call for federal policies to address climate change.
Over 1500 business joined the America is All In declaration urging a "national mobilization on climate and recovery." Organized by We Are Still In, the statement calls on the incoming administration and other federal policymakers to "commit the United States to a trajectory of net zero emissions by 2050 or sooner and implement policies that put us on a path to achieving that goal."
It also urges the U.S. to adopt a science-based emissions reduction target for 2030 and to move toward a 100% clean energy power sector as soon as feasible.
A week earlier, 42 major companies called on President-elect Joe Biden and the next Congress to work together to enact "ambitious, durable and bipartisan climate solutions." The statement, coordinated by C2ES, notes that "to achieve a net-zero economy, the United States must establish durable national policies that harness market forces, mobilize investment and innovation, and provide the certainty needed to plan for the long term."
Our rating
Business voices are critical in building momentum for ambitious and effective climate policy. These statements from a wide range of companies send an important and timely message to the incoming Congress and administration that enacting strong climate policy is a business imperative and will not only reduce climate risk but also strengthen our economy.
Now, we look to the companies to articulate their specific climate policy priorities and follow through with the advocacy required to get those policies across the finish line.
According to our expert…
"These statements from leading businesses send a strong message to the new administration and Congress to make climate policy a top priority. The real test of leadership will be whether the companies translate their words into action, through vigorous and visible advocacy for the policies needed to achieve net zero emissions by 2050."
Victoria Mills, head of EDF's corporate climate policy program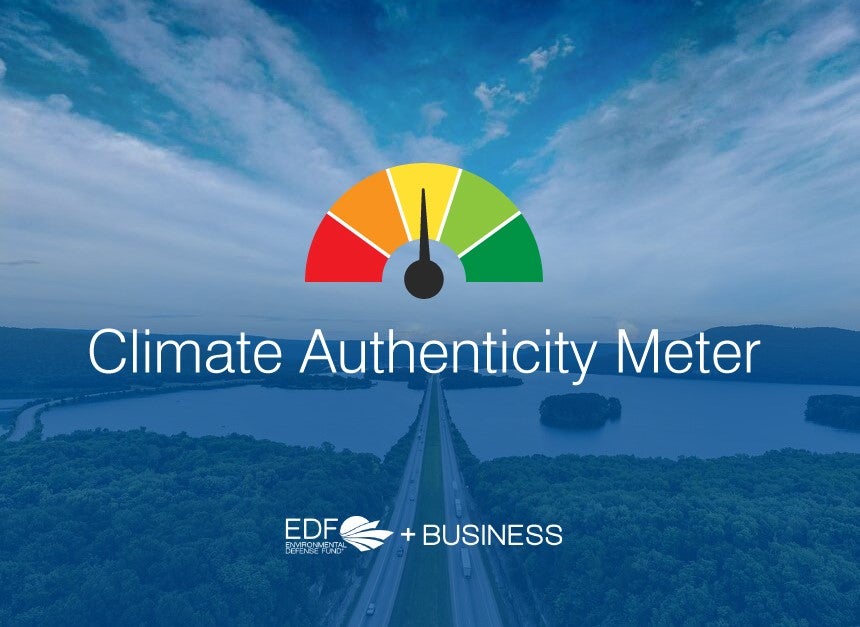 "The most powerful tool that companies have to fight climate change is their political influence."
– Fred Krupp, President of Environmental Defense Fund