Truck and Engine Manufacturers Association opposes critically needed pollution standards for trucks
Does this action support or obstruct progress on climate policy?

May 27, 2022
What happened
The Truck and Engine Manufacturers Association (EMA) and its member companies filed a lawsuit to oppose the California Heavy Duty Omnibus (HDO) rule. The HDO cuts air pollution from diesel trucks by capping NOx emissions from heavy-duty trucks by 75% below current standards beginning in 2024. The HOD would also work to reduce that pollution in overburdened communities disproportionately harmed by diesel truck pollution.
EMA's lawsuit against California is the group's latest move to obstruct critical policies needed to accelerate the transition to electric vehicles. For example, EMA filed negative and misleading public comments on EPA's recent proposed rule for air pollution and emission standards for heavy-duty trucks and buses, arguing that EPA's effort to update greenhouse gas standards for trucks is "fundamentally unfair" and "not feasible".
Our rating
EMA's attempt to obstruct necessary and feasible policy action to accelerate the transition to electric trucks is highly problematic. Though freight trucks and buses represent less than 5% of all vehicles, they account for 28% of climate pollution from road transportation and a large proportion of health-harming soot and smog-forming nitrogen oxides (NOx). New standards are urgently needed to cut pollution from trucks, which falls hardest on low-income communities and communities of color who live near highways, ports and distribution centers.
Further, EMA's actions run counter to the interests of its members, including vehicle and engine manufacturers that are investing in zero-emission vehicles  and support strong  EPA vehicle standards. For example, Ford published a statement making it clear that EMA does not represent Ford's position on California's HDO rule and emphasizing that it is "proud to stand with California in support of clean truck emissions standards…"
According to our expert…
EMA's opposition to strong EPA standards for medium and heavy-duty vehicles is untenable. Member companies must work to change their association's position, and in the meantime, publicly distance themselves from it.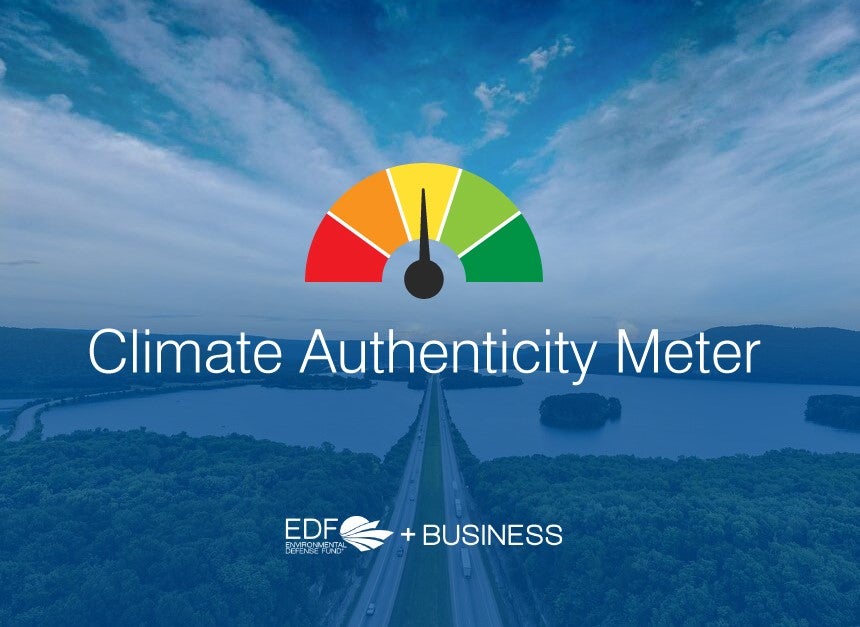 "The most powerful tool that companies have to fight climate change is their political influence."
– Fred Krupp, President of Environmental Defense Fund