Skip to content
We're creating a global network of climate leaders accelerating a clean energy future for all.
How?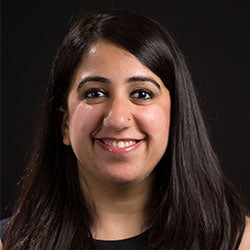 Astha Ummat
Columbia University
Energy Efficiency
In 2017, Centerbridge Partners, a private investment firm, hired Climate Corps fellow Astha Ummat to reduce operating expenses by identifying opportunities to conserve energy at Great Wolf Resorts, a family of indoor water park resorts. Through a suite of energy efficiency upgrades, as well as solar energy and battery storage projects, Astha uncovered opportunities for the company to save over $1.5 million in annual costs. In recognition of her impressive work, Astha received the 2017 Climate Corps Business Case Award.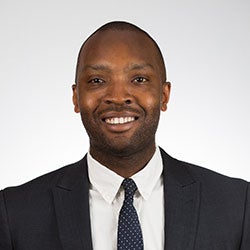 Jack Akinlosotu
George Washington University
Energy Financing and Policy
In 2018, the NYC Mayor's Office of Sustainability brought on Jack to establish a set of guidelines for how buildings can use Property Assessed Clean Energy (PACE) to finance energy improvements in the city. 
Jack's work was an instrumental component of a key bill that establishes a PACE program in New York. This bill was successfully passed into law in 2019 along with Local Law 97. New York's PACE program will help building owners comply with the emissions and energy conservation measures of Local Law 97 through innovative long-term PACE financing and support the city's ambitious goal of reducing emissions 80% by the year 2050.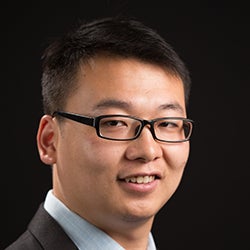 Yiping Shao
Shanghai Jiao Tong University
Energy Data Analysis
In 2017, Shanghai Shen-Mei Beverage and Food Company, one of the largest Coca-Cola bottling plants in China, enlisted Yiping Shao to develop a model that can predict the daily total electricity consumption of the entire plant for a one-month period.
Accessing smart metering and online monitoring systems, Yiping collected and analyzed data from 16 of the company's energy systems. He customized the model, enabling it to predict the daily electricity consumption up to 30 days in advance. Leveraging these new insights, Yiping then investigated various opportunities for energy efficiency upgrades. These projects, when fully implemented, have the potential to save Coca-Cola 446,000 kWh of annual electricity savings, over $100,000 of cost savings and 125 metric tons of CO2 emissions reductions. Yiping's predictive energy model has been formally adopted by the plant.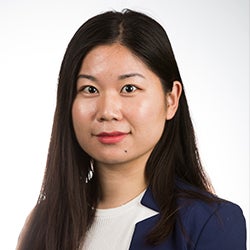 Ming Cheng
Shanghai Jiao Tong University
Renewable Energy & Sustainable Supply Chains
In 2018, IKEA enlisted Ming Cheng to identify opportunities for its suppliers in China to invest in renewable energy.
Ming gathered and provided IKEA with information on suppliers' concerns and motivations around renewable energy projects, created a user-friendly tool for assessing the financial return of potential solar projects, and identified and recommended renewable energy options.
Ming's work helped to improve IKEA suppliers' understanding of available renewable energy options while also enabling IKEA to better communicate and engage with its suppliers and achieve its sustainability goals.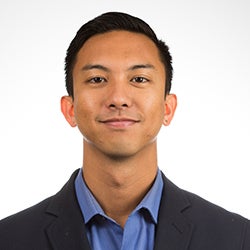 Matt Panopio
University of California Santa Barbara
GHG Goal Setting and Renewable Energy
In 2018, Lyft, the on-demand ride-sharing transportation company, brought on Matt to measure the company's baseline carbon footprint and develop emissions reduction strategies within its operations. Matt collected activity data and identified critical sources of emissions across the value chain to calculate Lyft's first baseline GHG emissions inventory. His work has laid the foundation for future sustainability initiatives and carbon emissions reporting at Lyft.
In 2019, Matt participated as a Climate Corps fellow again– this time at Amazon.com. The multinational technology company enlisted Matt to evaluate and execute renewable energy opportunities in partnership with Amazon's regulated utility providers. Matt's work to execute a renewable energy deal and build a roadmap for future green utility opportunities will increase Amazon's renewable energy portfolio and reduce carbon emissions from fulfillment and retail operations.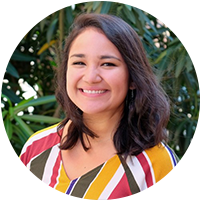 Phoebe Romero
Environmental Program Coordinator, Office of Sustainability
City of Austin
Austin, TX
Attacking climate change – and environmental injustice
Since completing her 2015 Climate Corps fellowship at Huston-Tillotson University, Phoebe has risen to a position of leadership developing and executing Austin's 2020 Climate Equity Plan. Phoebe supports a community-led process to achieve the City's overall goal to lower greenhouse gas emissions by 52% by 2030. Each goal supporting the Climate Equity Plan aims to lower emissions while addressing racial equity. In her role, she connects, educates and supports stakeholders to craft ambitious and achievable goals that serve their shared community.
Phoebe is an engaged and dedicated Climate Corps alum who regularly mentors, serves as a network thought leader and is a Climate Corps trained advocate.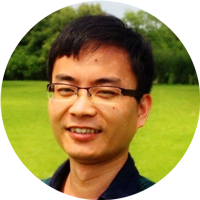 Gang Wang
Founder & CEO
Shanghai HyperPneuma Tech
Shanghai, China
Bringing start-up sustainability to China
After completing his 2016 fellowship at Coca-Cola in Shanghai, China and earning his PhD in energy and power engineering from Shanghai University, Gang has started his own Natural Gas optimization company, Shanghai Hyper Pneuma Tech. With a goal of replacing current technologies with greener solutions already in development, Gang's work is poised to advance the energy landscape globally.
Gang remains a dedicated Climate Corps alum, serving as a technical advisor and mentor to incoming fellow cohorts.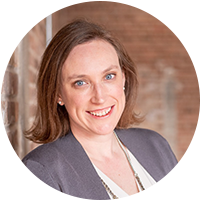 Jenny McColloch
Chief Sustainability Officer
McDonald's Corporation
Chicago, IL, USA
Making food more sustainable – at a massive scale
Jenny has quickly ascended to a high-impact position since completing her 2011 fellowship at Nestle Waters: as McDonald's Chief Sustainability Officer. She now leads global strategy across the company's global CSR & sustainability efforts. In her role, Jenny collaborates with partners, both internally and externally, to reduce the company's environmental footprint and improve sustainability performance.
Jenny is a dedicated alum who regularly serves as a mentor, thought leader and has hosted many fellows on her team at McDonalds.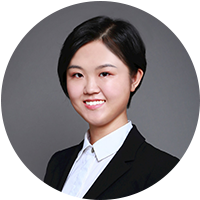 Jinyao Gu
Climate Change and Sustainability Services Consultant
EY
Beijing, China
Helping China's biggest companies evolve
Jingyao Gu was a Climate Corps fellow in 2018 when she helped Walmart Global Sourcing identify GHG reduction opportunities within its product use pillar. Jingyao currently works as a climate change and sustainability consultant at EY in Beijing, China where her work helps companies understand climate change risks, adapt to evolving ESG regulations and plan low carbon development pathways. Driven by a strategy of social and environmental reform, a key aspect of her work is to conduct social impact and performance evaluation for environmental and social public programs. 
In addition to her work as an EY consultant, Jingyao Gu founded the Climate Action Young Alliance – a start-up social enterprise aiming to connect and empower current and future sustainability professionals in China.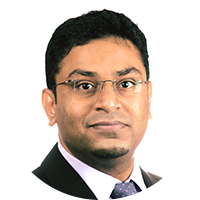 Thulassi Ram Khamma
Director, Energy Data Analytics & Environmental Sustainability
Link Logistics Real Estate
New York, NY, USA
Bringing sustainability to real estate's largest spaces
After completing three Climate Corps fellowships with Zeller Realty ('16) and JP Morgan Chase ('17, '18), Ram now serves as the Director of Energy Data Analytics & Environmental Sustainability at Link Logistics Real Estate, the second largest warehousing company in the US. In Ram's role, he oversees sustainability for 3,000 properties and over 400 million square feet of distribution capacity, and his work impacts tenants ranging from FedEx to Amazon. 
Ram is a dedicated Climate Corps alum who regularly mentors and shares his experience and knowledge with the network.