Degrees Episode 04: Cynthia Shih
Cycling, career reinvention… and the double life of Vienna Teng
Cynthia Shih is the climate change activist and Director of Knowledge at mckinsey.org who's helping to redefine what recycling means for the 21st century. But you might also know her by her stage name, Vienna Teng. As a professional musician, Cynthia toured the globe, playing more than a thousand concerts and making guest appearances on Letterman and NPR.
But Cynthia longed to be making more of a direct, positive impact on the planet. So she ditched the tour bus to tackle a dual Master's degree, because she's convinced there's more than one way to fight climate change. It doesn't just come from the world of business or from people taking to the streets or from songwriting.
Cynthia talks about how being a musician and a management consultant gives her a unique perspective on the world's problems, the pros and cons of feeling like an outsider and why her colleagues call her the "Cynthia-sizer".
View Transcript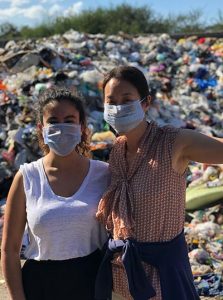 Show Notes
03:02 – Cynthia talks about McKinsey.org's mission and why it chose to focus on waste.
03:59 – How to break down overwhelming problems into manageable bits… and what recycling in the 21st century looks like.
05:34 – On being the "Director of Knowledge", and pushing problem-solving forward.
07:34 – Cynthia discusses why existing systems on the ground made Southeast Asia and Argentina strategic starting points for tackling managing waste.
09:53 – yesh and Cynthia discuss her decision to leave music to take on multiple careers,
10:19 – Cynthia's epiphany that you could work on environmental issues without necessarily "shouting through a megaphone".
13:08 – Her struggle with the environmental cost of being a touring musician…
15:02 – Cynthia ponders how she could integrate music with her desire to help fix the system.
16:35 – Her fans' and family's reaction to her leaving music… and her hope that the two can be integrated someday.
17:58 – Cynthia's Tedx appearance, where she talks about her bi-polar existence, caught between business and environmental approaches.
20:48 – On how she earned the nickname "the Cynthia-sizer"… and the superpower she's trying to develop.
21:34 – Cynthia tells the story of being on the ground in Indonesia and discovering how the story of "stone soup" helped her get community buy-in
24:20 – On being a mother, and trying (failing!) to balance all that's on her plate, and choosing a "primary axis" to stay focused (and sane).
26:32 – The origins of her song "Level Up", and being part of a community committed to solving climate change, even if they don't know whether they will succeed.
28:12 – Cynthia's father's advice on building skills that are transferable and adaptable.
29:42 -Amazing career insight: finding the intersection of the problem you want to work on and the "mode" that's interesting for you to work in.
Dig Deeper
Want to learn more about Cynthia's work at McKinsey, the global waste problem, mentors in her life, or the music of Vienna Teng? Follow these links: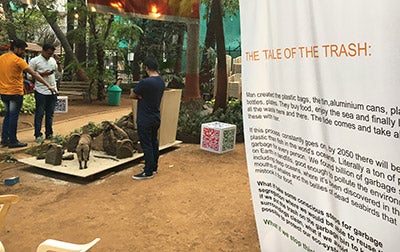 We want to hear from you
Have a comment? A (constructive) gripe? A great idea for a guest? Want to shower us with praise? Use the form below.