The Business Roundtable's climate policy statement is a promising step that must be followed by action
Does this action support or obstruct progress on climate policy?

September 16, 2020
What happened?
The Business Roundtable, comprised of nearly 200 executives from America's leading companies – together representing more than 15 million employees and 27% of total U.S. market capitalization  – released a statement on addressing climate change that calls for "a well-designed market-based mechanism and other supporting policies to provide certainty and unleash innovation to lift America toward a cleaner, brighter future." This statement is an important follow-up to last year's statement on the purpose of a corporation, and endorses a set of principles to guide the development of U.S. climate policy, including a price on carbon.
Our rating
BRT's statement is a powerful call on Congress to make climate policy a top priority, and a big step in the right direction for a group of its size and influence. So far, however, it's just a statement – a promise to lead. Time will tell if the BRT and its members follow through with the advocacy required to move climate policy forward.
According to our expert…
"BRT's climate policy statement makes it clear that leading businesses recognize that the world simply cannot afford the cost of inaction on climate change, and that U.S. businesses stand to gain from a durable, effective policy framework that reduces climate risk and promotes low-carbon innovation and investment.   
It's time for all businesses and lawmakers to step up to the climate challenge and move forward the bold and ambitious policies that our country and world need."
Tom Murray, Vice President of EDF+Business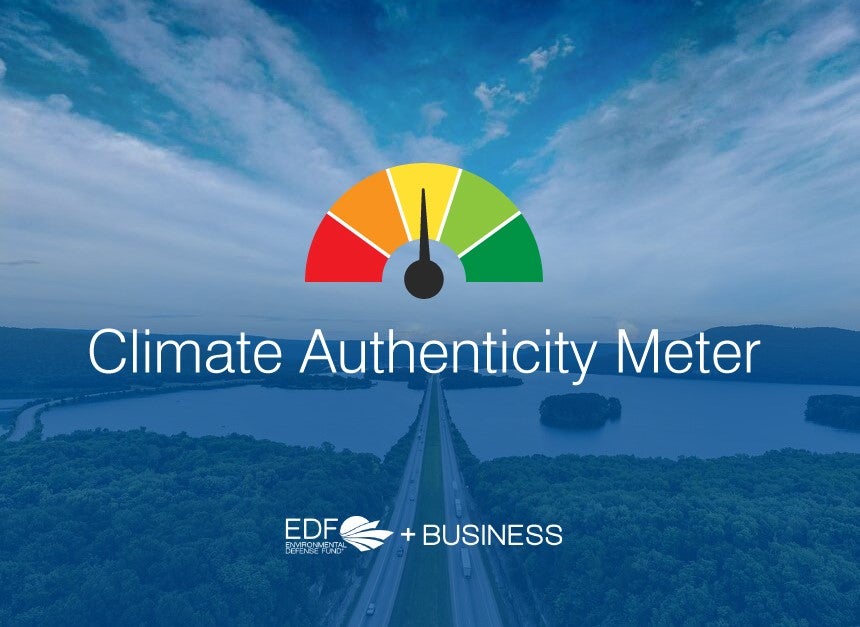 "The most powerful tool that companies have to fight climate change is their political influence."
– Fred Krupp, President of Environmental Defense Fund