Financial Solutions for Agricultural Resilience
How farmers and their financial partners can realize the full value of conservation investments
EDF works with farmers, companies and policymakers to build agricultural resilience by identifying and promoting financial incentives for conservation practice adoption.
Our farm finance analyses show how farmers — from corn and soy farmers in the Midwest to dairy farmers in the Northeast — realize returns on their investments in conservation.
We've found that the value of reduced costs and risk, increased yield resilience and diversified income streams extends far beyond the farm field — benefitting farmers and their financial partners, including agricultural lenders, insurers and landowners.
Our goal is to build private and public financial solutions to help farmers adopt resilient farming practices across the agricultural landscape, strengthening rural economies and communities.
Are you interested in staying informed about EDF's agricultural finance work? Visit our sign-up page where you'll receive the latest news on important research reports, engaging webinars, and more.
Learn how three farmers realized positive financial returns and created value for their business partners by adopting cover crops, no-till and precision agriculture practices.
Climate-resilient farming practices can help small farms in North Carolina profit in a changing climate, according to research by N.C. A&T Cooperative Extension and Environmental Defense Fund.
What's New
Explore the latest resources on the financial value of agricultural conservation. Resources include EDF reports, blogs, case studies and more.
For questions, contact one of our experts.
Resources
For finance and insurance professionals
Blogs & Webinar
Breakthrough agricultural loan rewards farmers for environmental stewardship
Blog
How Farm Credit Canada uses partnerships to help farmers invest in sustainable practices
Guide
Managing climate change risks at agricultural finance institutions
Blog
Climate, agriculture, and finance: exploring connections at the Fed
Blog
Major banks are setting climate targets. What the agricultural finance sector needs to know.
Report
Banking on Soil Health: Farmer Interest in Transition Loan Products
Report
Financial Innovations to Accelerate Sustainable Agriculture: Blueprints for the Value Chain
Blog
Farm Credit CEOs discuss emerging opportunities to finance resilient agriculture
Report
How agricultural lenders can boost climate resilience
Blog
Banks take major step to turn climate commitments into action for global agriculture sector
Podcast
Listen to GARP's Climate Risk Podcast on agriculture, forestry and land use
Blog
What agricultural lenders need to know about emerging carbon market opportunities
Blog
Study shows healthy soils protect corn yields and lower crop insurance payouts
Report
How catalytic capital can support sustainable agriculture
For farmers and advisers
Report
Financial impacts of cover crops in Minnesota
Case Study
N.C. A&T, Environmental Defense Fund Partner on Farming Study
Report
Conservation's impact on the farm bottom line
Blog
New program sheds light on cover crop financials with big data
Report
Practitioner's guide to conducting farm budget analyses for conservation
Blog
Cargill and Soil Health Institute find farmer experience with soil health pays off. Here's how.
Report
How conservation makes dairy farms more resilient
Report
How on-farm conservation can generate financial value
For policymakers
Blog
New analysis shows cover crops and no-till reduce crop insurance claims
Blog
3 takeaways from my testimony to Congress on climate-related financial risks to U.S. agriculture
Blog
What does the executive order on climate-related risk mean for agricultural finance?
Report
Innovative State-Led Efforts to Finance Agricultural Conservation
USDA Resource
USDA Looks to Conservation Finance to Deliver More Working Lands Conservation
Blog
How USDA can leverage a carbon bank for farmers, foresters and the climate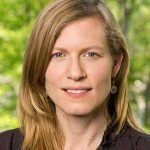 Maggie Monast
Senior Director of Climate-Smart Agriculture, Finance & Markets
Office: 919-881-2919
Email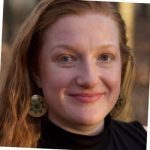 April Ann Opatik-Murray
Senior Communications Specialist, Climate-Smart Agriculture
Office: 202-572-3567
Email