A low carbon world requires corporate leadership
"Without business, … we will never achieve the goals of keeping temperature increases below 1.5 degrees (Celsius). This is only the beginning – we are just getting on track." -Ambassador Luis Alfonso de Alba, the UN Special Envoy for the 2019 Climate Action Summit
In the wake of the failure of the UN Climate Conference in Madrid, it is even more urgent and critical that global business lead the way – showing a path forward for prosperity and a thriving planet.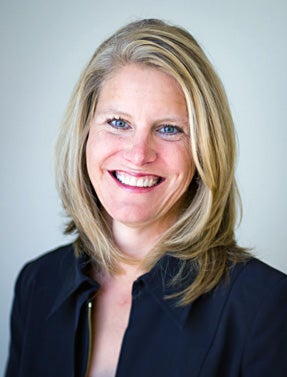 While it is critical for governments around the world to act on climate change using markets to make faster, deeper cuts in pollution and negotiate to get the rules right to ensure environmental integrity, the reality is that those actions will not be enough. The UN recognizes that current governmental commitments are not sufficient, especially given our global political realities. We need companies to lead now more than ever.
The world has only a decade more to cut emissions in half. Will businesses play a role today in helping to solve this problem?
Many companies aren't waiting to act
Businesses know the reality of climate change- how floods, droughts and wildfires are impacting their supply chains, customers, and operations. Meanwhile customers and employees are part of the Youth movement clamoring for change.
Coming out of the Climate Conference, businesses cannot wait for more aggressive climate commitments from governments to reduce their own carbon footprints. Corporate leaders cannot wait for the UN to define rules around international climate action and carbon markets to invest in carbon-reducing projects, technologies, and strategies around the world.
Fortunately, many companies aren't waiting to act. Last week, 177 companies stepped up their ambition and pledged climate action to meet goals aligned with a 1.5 degree temperature rise required to avert the most drastic impacts of a changing climate.
What does leadership look like?
What exactly does corporate leadership look like? At Environmental Defense Fund, we are firm believers in "you can't manage what you don't measure," so we were pleased when a new Science Based Targets Initiative (SBTi) report recognized that 285 companies targets will reduce their emissions from operations by 265 million metric tons, or the equivalent of closing 68 coal-fired power plants is a win-win for business and the environment. But it's not enough.
My hope is that the actions by these 285 companies will inspire thousands of more corporate leaders to immediately commit to setting science-based emissions targets and do their part in limiting warming to 1.5 degrees Celsius. Given the importance of action right now, we need all companies to commit and do the hard work of implementing change. The path for companies is clear: Start by reducing your own operational emissions. Then:
Finally, corporate leadership on climate also means supporting smart climate policy as well as ensuring your company's stance on climate aligns with your trade associations.
The Sustainable Food Policy Alliance (SFPA) is a great example of what leadership looks like: Danone North America, Mars, Incorporated, Nestlé USA, and Unilever United States left the Grocery Manufacturers Association last year and created the SFPA to, among other things, "advocate on behalf of smart, comprehensive energy and environmental policies at the state, national, and international levels, including the Paris Climate Agreement."
2020: pivotal for climate and economy
Now more than ever CEOs must use their influential voices to stand up for the environment. In fact, last week 75 CEOs, including Apple's Tim Cook, Tesla's Elon Musk and Microsoft's Satya Nadella, posted an open letter urging the United States remain in the Paris Agreement.
With increasing pressure from future consumers interested in the climate impact of their purchases (think Greta Thunberg and flying), more companies are enhancing their science-based commitments to be net zero commitments (meaning they will likely need to participate in carbon markets and fund carbon mitigation and sequestration, such as projects that support healthy forests). Coming out of the UN Climate Conference, companies should be looking for the portfolio of actions and investment opportunities that will yield the greatest impact for their business and the environment.
The 2020s will be a pivotal decade not only for the health of our planet, but also how climate change will affect the global economy. Business leaders can help shape this future by setting ambitious science-based targets, embedding sustainability in their business, offsetting what they cannot reduce with high-quality climate mitigation projects, collaborating with others to scale best practices, and pushing for smart climate policy so business and the planet thrive.
---