30+ companies call on Congress to support clean energy in COVID-19 recovery
Does this action support or obstruct progress on climate policy?




July 21, 2020
What happened?
This summer, 32 major companies called on policymakers to support clean energy provisions in COVID-19 recovery spending.
In a letter to Congressional leadership, the companies wrote, "We know that our businesses do better when the economy is doing better. As evident from past economic recovery packages, federal investment in energy infrastructure is a critical driver of jobs and economic rebound." These companies are both large employers and major energy buyers, with direct interest in influencing climate policies that "ensure the continued viability and growth of the renewable energy sector. Without this support, our businesses will be less able to use our buying-power to drive job creation and economic growth in the renewable energy industry."
Our rating
By urging lawmakers to prioritize support for clean energy in COVID-19 recovery packages, these companies are supporting progress on climate policy, focusing on where they can have the greatest impact in the current moment.
According to our expert…
"These major employers and energy users recognize that one of the most effective ways to reduce greenhouse gas emissions is to use renewable power, and that a vital clean energy sector is also a powerful engine for economic growth and job creation.  
By using their voices to advocate policies consistent with their environmental goals, these companies are walking the talk on climate leadership and setting an example for other companies to follow."
Victoria Mills, head of EDF's corporate climate policy program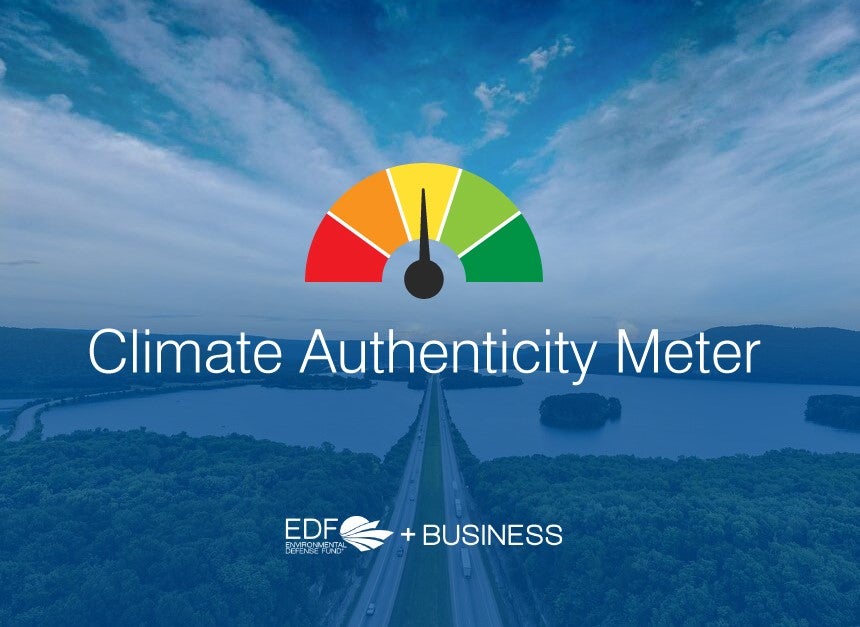 "The most powerful tool that companies have to fight climate change is their political influence."
– Fred Krupp, President of Environmental Defense Fund