Major trade associations lobby against landmark opportunity to pass climate legislation in the United States
Does this action support or obstruct progress on climate policy?



September & October 2021
What happened
Despite their public statements supporting government action on climate change, powerful trade associations including the U.S. Chamber of Commerce, Business Roundtable (BRT) and National Association of Manufacturers (NAM) are using their political influence and deep pockets to oppose the Build Back Better Act. The proposed legislation, to be passed through budget reconciliation, contains significant investments and incentives to address climate change — all of them essential to meet the U.S. national target to cut emissions 50-52% by 2030. It is a once-in-a-decade opportunity to pass meaningful climate policy in the U.S. Congress.
The U.S. Chamber of Commerce launched a six-figure ad campaign against the Build Back Better Act, despite claiming to support "smart and durable climate policy" and stating that "inaction is not an option on climate change."
Similarly, the BRT released a statement supporting "urgent congressional action on climate change" while at the same time lobbying lawmakers in private and financing a multi-million dollar advertising campaign to kill the bill.
Our rating
The Chamber, NAM and BRT claim to support climate policy but are using their powerful political influence and lobbying dollars to block the only opportunity to pass meaningful climate legislation in the near future. This is unacceptable.
According to our expert…
"Trade associations' lobbying to sink the entire Build Back Better Act is incompatible with their public positions in support of climate action, and with their own members' support for the climate provisions in the bill."
Victoria Mills, head of EDF's corporate climate policy program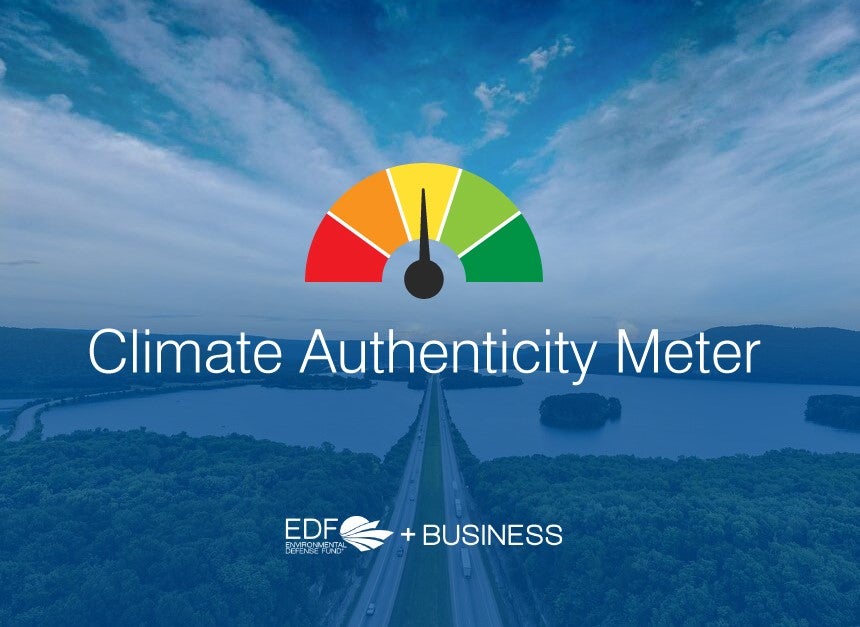 "The most powerful tool that companies have to fight climate change is their political influence."
– Fred Krupp, President of Environmental Defense Fund