U.S. Chamber of Commerce joins attack on state authority to set vehicle emission standards
Does this action support or obstruct progress on climate policy?

September 16, 2020
What happened
The U.S. Chamber of Commerce filed an amicus brief with the D.C. Circuit joining the Trump administration in attacking the bedrock authority of California and other states to protect millions of people from air pollution by supporting sweeping preemption of state clean car standards. The Administration's attack on state authority followed its rollback of the Clean Car standards, a move that by 2040 will add more than 1.5 billion tons of climate pollution to the air, cause more than 18,000 premature deaths and increase the cost of driving for American families.
Eliminating state authority to set vehicle emissions standards would remove one of the states' most powerful tools to improve air quality and reduce emissions from cars and light trucks, which account for 20% of U.S. greenhouse gas emissions. By filing the amicus brief, the Chamber is going against the broad coalition currently defending state authority in court.
Notably, five major automakers – Ford, Honda, BMW, Volkswagen and Volvo –signed binding agreements with California to comply with its more stringent emissions standards. In a statement, Ford noted, "As we've said from the beginning, Ford recognizes California's authority to regulate greenhouse gas emissions. We fundamentally disagree with the U.S. Chamber's decision to engage in litigation against California and have communicated that opposition directly. Our expectation moving forward is that the Chamber will develop a more aggressive platform to address climate change."
Our rating
The Chamber claims to support "an approach that rises to the challenge of climate change," but this latest action does exactly the opposite, undermining one of the most effective climate protections on the books in the U.S. Therefore, it is highly obstructive to progress on climate policy.
According to our expert…
"The Chamber claims to represent the interests of more than three million companies across industry sectors.
But any Chamber member that professes to be pro-climate should have a major problem with this amicus brief. And silence is not neutrality: stakeholders will assume that companies endorse the Chamber's position unless they say otherwise."  
Victoria Mills, head of EDF's corporate climate policy program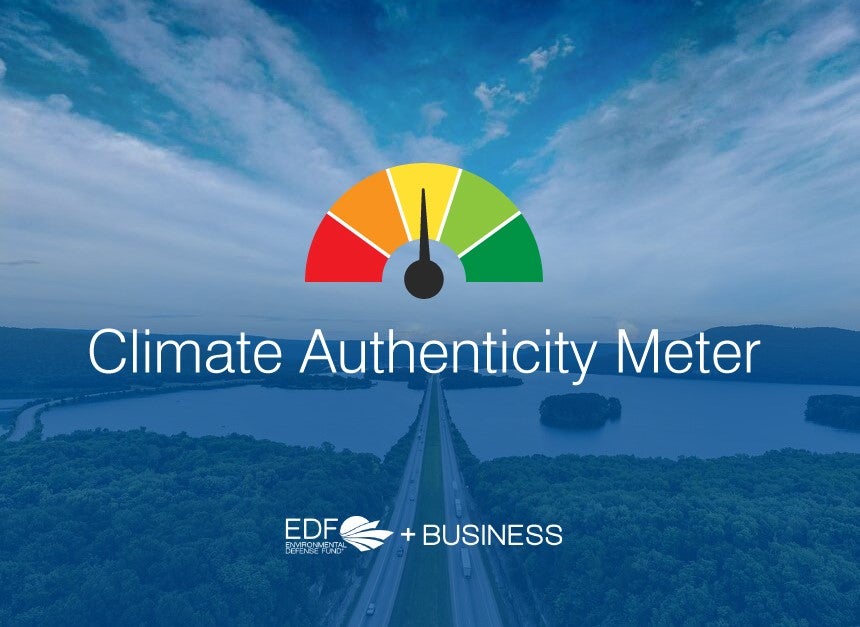 "The most powerful tool that companies have to fight climate change is their political influence."
– Fred Krupp, President of Environmental Defense Fund