About
Degrees is a production of Environmental Defense Fund and EDF+Business and hosted by Yesh Pavlik Slenk, Degrees is part club, part roadmap, part therapy session, Degrees is where you can hear in-depth, up-close conversations with changemakers who are actively using their careers to make a meaningful impact.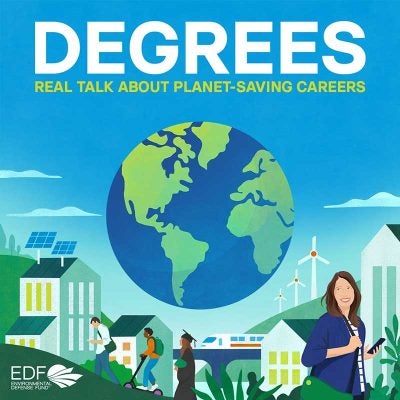 Have a question or comment?
Want to sign up?
 Do you have a (constructive) gripe? A great idea for a guest? Want to shower us with praise? Do you want to sign up to receive updates? Use the form below.