As oil and gas industry gathers in Houston, companies show historic levels of support for EPA methane rules
By Sean Hackett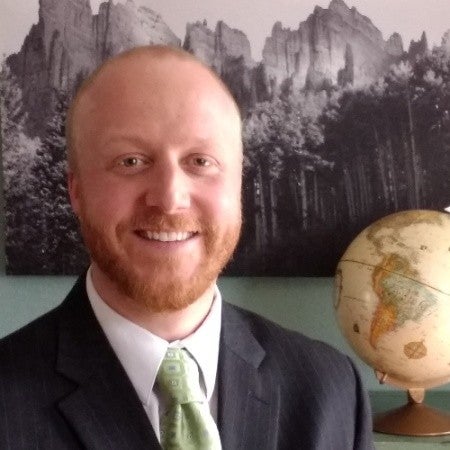 EPA's recent comment period for proposed regulations to address methane emissions from the U.S. oil and gas industry resulted in historic industry support to reduce this extremely potent greenhouse gas. From super majors and small independent producers to global asset managers and individual consumers, many commenters came together around a common goal: minimizing methane emissions from oil and gas operations. This momentum on methane will influence discussions at CERAWeek as global leaders come together to advance new ideas and solutions to the biggest challenges facing the future of energy, the environment and climate.
Companies like Devon, Oxy, Pioneer, bp, Chevron and Exxon expressed their support for direct federal methane regulation, in some cases advocating to strengthen EPA's proposed standards. This support marks the latest milestone in a robust, years-long public engagement process which will result in commonsense and cost-effective final rules that significantly drive down harmful methane emissions.
While many companies and investors seized this opportunity to raise their climate ambition, comments from trade associations sought to weaken the proposed rules. In parallel, large operators including ConocoPhillips, Diamondback, Diversified, EOG, Marathon and PDC did not submit comments.
What did operators and investors tell EPA?
Opportunities to reduce methane emissions and direct that lost product into the market are readily available and cost-effective, providing a rare triple win for industry, the climate, and energy security. A throughline from investor and company comments is that cutting methane emissions from the oil and gas sector reduces risk and enhances the competitiveness of US producers.
Investors made it clear that methane risk is financial risk. Major global investors as well as public pension funds – collectively representing nearly $10 trillion in assets under management – have urged EPA to move swiftly to adopt robust methane emission standards. Investors including Federated Hermes, PIMCO, Wellington, BMO, Legal & General, Nordea and CalSTRS have all made a compelling case for why methane emissions must be addressed in order to reduce financial risk. 
Key operators support reducing routine flaring. Solutions to address routine flaring are overwhelmingly cost-effective, according to Rystad analysis. Chevron, bp, Devon, Exxon, Oxy and Pioneer all expressed clear support for reigning in routine flaring and highlighted their progress in this space. Comments from bp, Oxy, and Pioneer helpfully encouraged EPA to further clarify the narrow circumstances under which flaring could occur, ensuring it is limited to certain maintenance activities and safety reasons.
Major producers support phasing out polluting pneumatic devices. EPA's proposal requires a transition to zero-emitting pneumatic devices – which comprise one of the largest sources of industry emissions. Leading producers like EQT Corp. have already phased out these polluting devices and new research conducted by Analysis Group finds that the transition to zero-emitting devices is cost-effective across all oil and gas producing regions of the U.S. Comments from Exxon and Oxy supported EPA's approach, while operators including Devon encouraged EPA to adopt a less protective approach.
Despite surface support, comments from trade associations undermined climate action. Although groups like the American Petroleum Institute and the American Exploration and Production Council claimed support for federal action on methane emissions, their comments questioned the legal basis for EPA's proposal, advocated to weaken key provisions, and sought to delay implementation. The gap between companies' individual statements and the groups in which they are members continues to be a problem. Operators that are serious on climate need to distance themselves more clearly from these obstructive positions or consider leaving the groups entirely.
What lies ahead?
Despite some voluntary industry efforts, U.S. methane emissions remain stubbornly high. The potential climate benefit of using natural gas to generate electricity is blunted by leaking, venting and flaring, which spew methane into the air at a clip of 16 million tons per year. Yet surveys find that less than half of all U.S. operators have plans to reduce methane and flaring emissions, underscoring the need for standards that ensure all U.S. operators raise their game.
EPA's supplemental proposal, put forward last November, builds on the foundation of past rules, state regulations, and the actions of leading operators to take a critical step towards delivering a cost-effective and comprehensive final regulatory package to reduce emissions. However, while EPA's proposal makes major progress, opportunities remain for the standards to be further strengthened in the final rule – in particular, by addressing pollution from flaring. Over the coming months, EPA should swiftly finalize rules that take more protective action to cut pollution from routine flaring – an avoidable practice that reflects poorly on operational planning and execution. 
Once EPA publishes a final rule (expected this August), implementation will be the next frontier for environmental leaders to mobilize in support of bold climate action. States and tribes will have 18 months to develop and submit plans to EPA, and final compliance with those plans would be required within 36 months of submission. For those that choose not to develop a plan, EPA will develop a plan for them.
For investors, the most powerful tool to make progress on climate goals is political influence. Leading firms should use this tool to support stronger industry-wide regulation that holds all operators to the same high standards and limits the financial and reputational risks of unabated methane emissions.
The strong industry support for EPA's proposed methane regulation shows the time has come to move quickly toward our shared goal of reducing this powerful driver of atmospheric warming. Bold climate action is not just a win for people and the planet, but it is beneficial for business too.