Climate Corps Alumni Advisory Board
The purpose of the Climate Corps Alumni Advisory Board is to work in partnership with the Climate Corps team to enhance Climate Corps' impact and programming through deeper alumni engagement. Members serving in the 2021-2022 term are: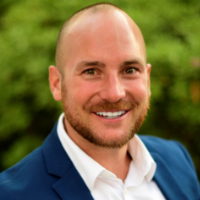 Trevor Anderson
(He/Him/His)
Senior Carbon Consultant, Anthesis Group
Los Angeles, CA, USA
Shorenstein Realty Services ('15)
As a Senior Carbon Consultant, Trevor Anderson supports corporate clients measure, report, and reduce their carbon footprints. His areas of focus include Scope 1, 2, and 3 greenhouse gas (GHG) accounting, Science Based Target (SBT) goal setting, and emission reduction measure identification.
Trevor earned his Master of Science in Sustainability Management at American University and has nearly 10 years' experience. He is a Sustainability Accounting Standards Board (SASB) Fundamentals of Sustainability Accounting (FSA) credential holder, Leadership in Energy and Environmental Design Accredited Professional in Operations and Maintenance (LEED AP O+M), and Fitwel Ambassador, as well as the author of six publications, including facility management guides for GHG inventory and reporting and carbon offset protocols for use in the voluntary carbon market.
Outside of work, Trevor is a member and avid volunteer of the Surfrider Foundation, and enjoys surfing and hiking in the Los Angeles area.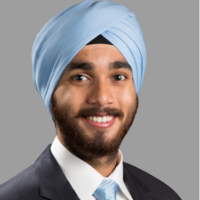 Praneet Singh Arshi
(He/Him/His)
Sustainability Consultant, WSP USA
Portland, OR, USA
Cincinnati Metropolitan Housing Authority ('17)
Praneet Arshi is an Associate Consultant at WSP and focuses on renewable energy procurement, ESG frameworks/reporting, real estate sustainability, and life cycle circularity. He comes from an interdisciplinary background and enjoys interacting with people with different experiences, each bringing their unique perspective on solving problems. He brings technical and management experience in a broad range of sectors. While understanding various drivers for sustainability, his aim is to reduce the under-utilization of resources and avoid wasted potential.
Outside of being a sustainability nerd, Praneet enjoys hiking in and around the Pacific NW, rock climbing, Latin dancing, and trying new recipes without really following them.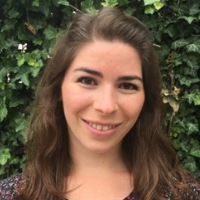 Jackie Bach
(She/Her/Hers)
Sustainability Consultant, Bridge Partners
Seattle, WA, USA
HCA Healthcare ('19), REI Co-op ('20)
Driving environmental impact has been the core of Jackie's career. As a consultant in the sustainability practice at Bridge Partners, she works with Microsoft's Environmental Sustainability team to execute mission-critical environmental programs like AI for Earth.
For six years prior to graduate school, Jackie worked in the sustainable food and agriculture world, managing programs that support regenerative agriculture, wholesale distribution, and food access for at-risk communities.
She is a two-time EDFCC fellow and holds an MBA from the University of Washington Foster School of Business. Her areas of expertise and interest include product and supply chain sustainability, scope 3 GHG emissions reduction, and environmental justice.
She is an avid hiker, a half-hearted runner, and a lover of the outdoors. Jackie is a born-and-bred New Yorker currently living on the west coast. She deeply misses New York pizza.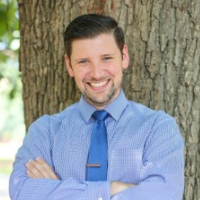 Ian Champ
(He/Him/His)
Energy & Sustainability Consultant, AECOM
Chicago, IL, USA
City of Bloomington ('13), Altria Group ('14)
Ian is an energy and sustainability analyst with experience working for commercial, governmental, industrial, and utility clients on energy efficiency and resource conservation programs. Currently, he supports clients with sites across these United States in community engagement, strategic analysis, and energy efficiency and sustainability project identification and implementation. In previous roles, he has provided analysis and technical support for utility emerging technology and incentive programs, as well as full service energy management for a Federal Agency. His professional path has taken him to consulting, but he still hopes to one day return to public service and implement climate and sustainability programs for a municipality.
Outside of his professional life, Ian is an enthusiastic outdoorsman who enjoys hiking, camping, kayaking, and in general exploring. He's also an avid podcast listener, habitual learner, and home cook as well as a proud EDFCC alum.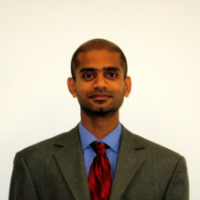 Prithivi Chellamuthu
(He/Him/His)
Senior Scientist, Curative
San Dimas, CA, USA
Legrand (North America) ('14)
Prithivi Chellamuthu currently works as Senior Scientist – Curative, a biotech/healthcare startup involved in improving healthcare access to the community. He is part of the Immunology R&D team developing clinical diagnostic assays such as SARS-CoV-2 antibody detection assays and more.
Prior to his current role he worked as scientist in a public health lab, and as post-doctoral fellow at the University of Southern California. He conducted research in developing novel methods to remove toxic heavy metals from contaminated water systems, and engineered microbial systems to synthesize nanomaterials with applications in biomedical imaging and semiconductors using synthetic biology & green chemistry methods.
He has a Bachelor's Degree in Electrical Engineering from Vellore Inst of Tech (India), and MS in Biological Engineering from the Utah State University, and PhD in Molecular Biology from the University of Southern California.
Areas of interest: Personalized medicine, Bioinformatics, Public health policy, Environmental sustainability, Sanitation, Water, Ecology, Biodiversity, and Science education and communication.
Leisure activities: Biking, Board Games, Traveling, Hiking, Brewing(coffee and beers), and Books (science and philosophy)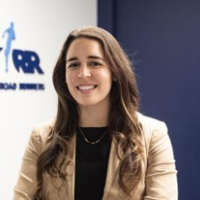 Alexandra (Aly) Criscuolo
(She/Her/Hers)
Environmental Sustainability Manager, New York Road Runners
New York, NY, USA
Kickstarter ('18)
Alexandra (Aly) Criscuolo, a GreenBiz 30 Under 30 recipient, is determined to make sports and organizations more sustainable. She was appointed as the first Environmental Sustainability Manager at New York Road Runners, a non-profit running organization whose mission is to help and inspire people through running. She develops and implements sustainability strategy for the world's largest marathon, 50+ annual races, and multiple facilities.
Previously, she worked at Kickstarter as an EDF Climate Corps Fellow and the organization's in-house Environmental Impact Consultant. She spent the first 5 years of her career at GE Capital working in environmental risk and energy project finance.
Alexandra has an MBA in Sustainability from Bard College and a BS degree in Finance from Fairfield University with minors in Environmental Studies and Spanish. She was a Division I swimmer and enjoys competing in road races and triathlons.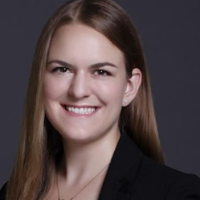 Anneliese Gegenheimer
(She/Her/Hers)
Manager, K&M Advisors
Alexandria, VA, USA
AT&T ('19)
Anneliese is a Manager in the Transaction Services practice at K&M Advisors, focused on renewable energy development in emerging markets. In her role, she provides project management, financial modeling, market analysis, risk evaluation, PPP project structuring, competitive procurement advisory, and business development for international energy projects. Prior to K&M Advisors, Anneliese was a Managing Consultant and Global Enablement Lead at IBM, where she focused on deployment and go to market strategies for large software implementations and seller enablement for IBM Watson AI products.
She received her Master's degree in Energy, Resources, and the Environment and International Economics from the Johns Hopkins School of Advanced International Studies, spending her first year at the Hopkins-Nanjing Center in Nanjing, China. She holds a Bachelor's in Business Administration and Chinese from the University of North Carolina at Chapel Hill.
Anneliese is dedicated to volunteerism and is currently participating in the EcoAction Arlington Energy Masters program, which focuses on hand-on improvements in water and energy conservation and teaches energy efficiency to community members. She is a strong believer in the role of arts, technology and innovation in education, and has worked on related projects in Tanzania, India, China, and the US.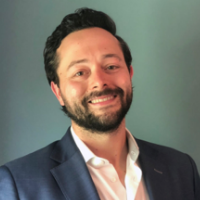 Brian Hartmann
(He/Him/His)
Executive Director of Corporate Strategy, Consumer Energy
Jackson, MI, USA
Bloomberg ('10)
Brian Hartmann is the Executive Director of Corporate Strategy at Consumers Energy, Michigan's largest Electric and Gas utility serving 6.7 million of Michigan residents. In this role, Hartmann leads the overall strategic planning process of the corporation as well as high priority strategic initiatives at the corporate and business unit level. Prior to this role, Hartmann was an Associate Partner with McKinsey and Company and a leader in McKinsey's Electric Power and Natural Gas practice in Australia where he led engagements focused on strategy and operations.
Hartmann holds a BBA, an MBA, and an MS in environmental science all from the University of Michigan as well as a financing and deploying clean energy certification from Yale University. In his free time, Hartmann enjoys building up his hobby farm, cooking for friends and family, and watching movies with his wife and three cats.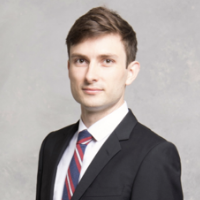 Edward Hill
(He/Him/His)
Senior Associate, PwC
New York, NY, USA
Partners Group ('17)
Edward works with Power & Utilities clients in PwC's Advisory Practice as a Senior Associate specializing in the Delivering Deal Value (DDV) in the Industrial Product and Services (IPS) group. In this role, Edward focuses on the strategic and operational aspects of transactions with the aim of realizing pre and post deal value through M&A integration and divestiture programs. Edward's experience also extends to providing strategic growth advice, market entry assessment, commercial and financial due diligence, negotiation and valuation advice, target operating model design, organizational design and the development and realization of synergy cases.
Edward graduated from NYU Stern in May 2020 with specializations in Finance, Strategy, and Entrepreneurship. Prior to joining PwC, Edward held roles in venture capital, private equity, cleantech and impact investing firms where he led various corporate initiatives covering pipeline development, commercial due diligence, acquisition integrations, product management, business development and market research, operations, engineering, project deployment, supply chain optimization, regulatory compliance, and deployment of clean energy assets in energy markets.
Outside of work, Edward can often be found outdoors exploring upstate NY or walking the neighborhood in Williamsburg, BK, with his Fiancé and their Australian Shepard, Penny.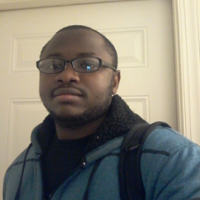 Babtunde Idrisu
(He/Him/His)
Energy Policy Manager, Maryland Energy Administration
Baltimore, MD, USA
New York Department of Education ('17)
Babatunde Idrisu is an Energy Policy Manager with the Maryland Energy Administration (MEA). As an Energy Policy Manager, He supports the state's clean energy and efficiency policy objectives by providing comments and advice on different workgroups, conducting research on energy issues in the state, and representing MEA during state legislative sessions. Prior to his current role, Babatunde worked as a consultant at the World Bank Group, researching the effects of import duties and VAT on solar products in West Africa.
Babatunde possesses a Ph.D. in Energy and Environmental Policy from the University of Delaware. He also earned a master's in Energy Management and Policy from the Pennsylvania State University and a bachelor's degree in mechanical engineering from the University of Lagos, Nigeria.
Babatunde loves a good book and spending time with his wife and 3 year old.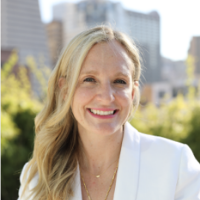 Danielle Jezienicki
(She/Her/Hers)
Director of Sustainability, Grove Collaborative
San Francisco, CA, USA
News Corporation ('12)
Danielle Jezienicki is the Director of Sustainability for Grove Collaborative, the leading digital-first brand & ecommerce platform for natural home and personal care products, and the world's first plastic-neutral retailer. A certified B Corp, Grove serves hundreds of thousands of households in the U.S. every month. At Grove, Danielle manages Grove's sustainability program, advocacy and corporate giving.
Prior to Danielle's current role at Grove, Danielle was the Director of Corporate Social Responsibility at Williams-Sonoma, Inc. (WSI) where she supervised ESG reporting and sustainability initiatives for the Company and its West Coast brands including Pottery Barn, Pottery Barn Kids, Pottery Barn Teen, Williams-Sonoma, Rejuvenation and Mark & Graham. Long inspired by the possibilities of sustainability-first consciousness provide, she was an Impact Analyst for four years at Sonen Capital, an investment firm that prioritizes socio-environmental outcomes in conjunction with financial returns. She holds an MBA in Sustainable Management at Presidio Graduate School and BA from Brown University.
Outside of work, you can find her outside with her two sons and husband, often indulging in snow and sun-soaked adventures in California's mountains and beaches.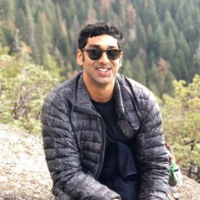 Anuraag Jhawar
(He/Him/His)
Sr. Analyst, Global Impact (ESG), Salesforce
San Francisco, CA, USA
PGIM Real Estate ('17)
Anuraag leads global ESG disclosure and strategy at Salesforce, the world leader in CRM (customer relationship management) and enterprise software. Anuraag works cross-functionally with multiple impact program leads across Salesforce to tell a comprehensive ESG story to Salesforce's stakeholders. Prior to this role, Anuraag was a member of the Sustainability team at Facebook, and began his career in the Sustainability practice at RealFoundations, a leading management consultancy focused on the real estate industry.
Anuraag is also the COO at Seed Consulting Group, a pro-bono consultancy providing sustainability support for local nonprofits across California. He is a fierce advocate for climate action, and his spent his entire career helping organizations achieve impact visions with a focus on addressing climate change.
Anuraag lives in San Francisco, CA with his wife. In his spare time he enjoys cooking, eating food, and live music. He is a diehard Radiohead fan and is an avid reader.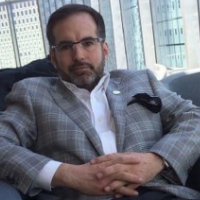 Daniel A. Katzenberger (Dan)
(He/Him/His)
Sustainability Manager, Best Buy, Sustainability Commissioner, City of Eden Prairie
Minneapolis, MN, USA
Best Buy ('18)
Dan is a Sustainability Manager at Best Buy, where he leads the company's carbon reduction, renewable energy, and fleet electrification programs. Dan also owns his own sustainability consulting firm, Green Building Assessment Institute, where he consults with building owners, architects, and engineers on achieving LEED certification of large commercial buildings. In this role, Dan is currently serving as LEED Administrator and LEED Commissioning Authority for multiple Indian Health Services projects located in Northern Minnesota.
Dan also is serving his second term as a Commissioner on his city's Sustainability Commission. In this role, Dan helped to create and pass his city's Climate Action Plan. Dan is also a 2021 Humphrey Policy Fellow at the University of Minnesota and an MBA student at Boston University, Questrom School of Business.
Dan also serves on several committees and boards, including Harvard Extension School Sustainability Program Alumni Advisory Committee, MIT's Global Entrepreneurship Bootcamp Alumni Board, Harvard's Alumni for Climate and Environment, Minnesota Chamber of Commerce, Environmental Initiative's Sustainable Growth Coalition, Renewable Energy Buyers Alliance, Ceres Corporate Electric Vehicle Alliance, Retail Industry Leaders Association, and others.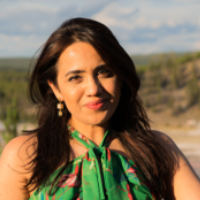 Radhika Lalit
(She/Her/Hers)
Manager, Rocky Mountain Institute
New York, NY, USA
Blue Shield of California ('15)
Radhika Lalit is a Manager at Rocky Mountain Institute (RMI) and the Director of the Center for Climate-Aligned Finance—a global center of expertise on climate alignment dedicated to leveraging finance to catalyze decarbonization in the real economy.
Radhika is also leading a global coalition of over 30 leading organizations to spur innovation in the air conditioning industry through the Global Cooling Prize. At RMI, Radhika is also engaged with the "Finance the Future" initiative which looks to scale clean energy and energy-efficiency financing within the U.S. residential sector. Previously, she worked on projects with the U.S. Department of Energy to promote deep energy efficiency retrofits in federal buildings. Prior to RMI, Radhika worked as a sustainability strategy consultant to over thirty Fortune 500 corporations in India and has successfully engaged businesses to catapult solutions for sustainable development.
Radhika has a Master's in International Policy Studies from Stanford University as well as an MBA in Finance and engineering bachelor's from leading institutions in India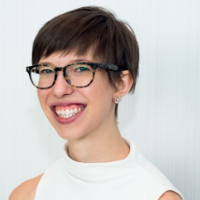 Colleen Metelitsa
(She/Her/Hers)
Program Manager, Con Edison
Brooklyn, NY, USA
Massachusetts Water Resouces Authority ('16)
Colleen manages the light duty electric vehicle make-ready program at Con Edison, an incentive program promoting installation of EV charging infrastructure in New York City and Westchester County. The program is working to promote installation of over 19,000 L2 and DCFC plugs over the next five years. Colleen oversees the program strategy and project management and flow.
She is also a co-founder of the DER Taskforce, a community of distributed energy enthusiasts. Each month the DER Task Force hosts a (virtual) meetup to network and discuss a different DER topic, whether discussing community solar, DER rate structures, or the latest FERC policies. As part of the Task Force she is also the host for the associated podcast that builds on the meetup content to bring it further to the people.
Colleen has worked with Con Edison since 2018. Prior to joining Con Edison, she has worked across research, non-profits and consultancies in the energy industry, including Greentech Media Research and DNV GL. She has a graduate degree in Energy Policy from Columbia University and an undergraduate in Environmental Policy from Princeton University.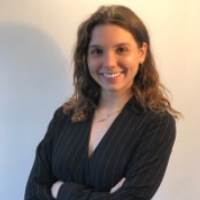 Alice Roche-Naude
(She/Her/Hers)
Sustainability Strategist, Futerra
London, UK, Europe
J. Crew Group ('19)
Alice is passionate about the intersection of business and sustainability. She believes brands can be profitable and sustainable, a conviction she has carefully nurtured through studies at McGill in Montreal and Columbia University in New York, and through her experience consulting on sustainability projects in Europe and the US. She started her career at Deloitte Sustainability Services where she developed an appetite to find unconventional solutions to the complex challenges we are today faced with. She is now a Sustainability Strategist at Futerra—a change agency joining the magic of creative and the logic of strategy to make sustainability happen—where she advises leading businesses and brands across all sectors on sustainable strategy and practices.
When she's not guiding brands towards a more sustainable future, she is practicing yoga or hiking with her elderly dog (in a small backpack).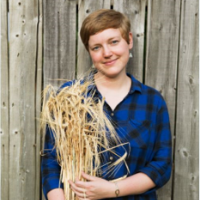 Jess Newman
(She/Her/Hers)
Director of Agriculture & Sustainability, McCain Foods
Birmingham, MI, USA
The New York City Mayor's Office of Sustainability ('15),
Jess Newman is the Senior Director of Agriculture & Sustainability at McCain Foods, the world's largest producer of frozen french fries and appetizers. Her team is responsible for sourcing onions, zucchini, jalapeno peppers, and sweet potatoes purchased directly from farmers and providing agronomic and sustainability support. They are also responsible for the strategy and execution of McCain's 2025 & 2030 sustainability goals for regenerative agriculture, water use efficiency, carbon intensity, and supporting rural livelihoods.
Jess works remotely from Michigan and travels frequently (in the non-covid times) to support her teams and growers in the Pacific Northwest, Midwest, Southeast, and South America. Jess has worked at Anheuser-Busch, the United Nations Food and Agriculture Organization, the Ecologic Institute, the New York City Mayor's Office of Sustainability, Booz & Company (now PWC Strategy&), and the Consultative Group on International Agricultural Research (CGIAR). She holds a B.A. from Harvard, an MPA from the Harvard Kennedy School of Government, and an MBA from the MIT Sloan School of Management (with a Sustainability Certificate).
Outside work, Jess loves baking, reading fantasy novels, and learning how to accompany herself on guitar.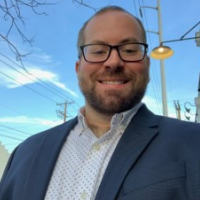 Phillip Pless
(He/Him/His)
Financial Analyst, U.S Department of Housing and Urban Development
Washington, DC, USA
Jacksonville Transportation Authority ('16)
Phillip Pless is the Financial Analyst with the Department of Housing and Urban Development. In this role, he provides oversight of financial management tasks with public housing authorities involved in the Moving to Work Demonstration Program (MTW). He has over eight years of experience in the public sector with both the Federal government, local government, and with non-profit organizations. Before rejoining HUD in 2018, he worked for the City of Dallas where he oversaw the monitoring of the City's operating budget for 18 departments.
Phillip participated in the Climate Corps program in 2016 with the Jacksonville Transportation Authority. At JTA, he worked on several projects related to energy efficiency, sustainability strategic plan development, and other initiatives. He received his BA in Psychology from the University of North Carolina at Chapel Hill (UNC-CH) and a Master of Business Administration (MBA) and Master of Public Policy (MPP) from the College of William and Mary. When he is not working, Phillip enjoys exercise, cooking, baking, traveling, and spending time with family.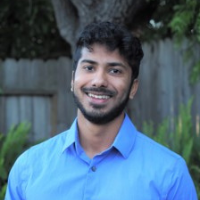 Karan Shetty
(He/Him/His)
Clean Energy Transition Analyst, PSE Healthy Energy
Oakland, CA, USA
GAF Materials ('19), Blue Shield of California ('20)
Karan is an analyst with the Oakland nonprofit research institute PSE Healthy Energy, where he performs research and analysis on clean energy and environmental justice. His work focuses on equity-based decarbonization in Colorado, New Mexico, and Nevada, air pollutant monitoring in Richmond, CA, and expansion of solar on community centers and schools throughout California.
Karan is a member of the Climate Corps Class of 2019 and 2020. In 2019, he worked with GAF Materials to perform a solar feasibility study for their manufacturing sites, and a materials life cycle analysis to inform better decision-making in their supply chain. In 2020, he worked with Blue Shield of California, where he led initiatives on supplier engagement for Scope 3 emissions reductions, environmental justice, and employee engagement in sustainability.
Karan received his Master's degree in Environmental Science and Management from the Bren School at UCSB. He specializes in energy, climate, carbon accounting, and environmental communications. In his free time, he hosts a podcast "Greenhouse Sass," where he and his colleagues discuss environmental news in an informal, irreverent way. He also enjoys rock climbing, hiking, and writing music.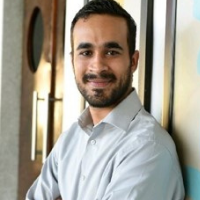 Inesh Singh
(He/Him/His)
Senior Manager – Agro Development and R&D, AB InBev
Gurugram, Haryana, India
PepsiCo ('16)
Inesh Singh currently works as Senior Manager – Agro Development and R&B at AB InBev, the world's biggest beer producer. His team is responsible for growing and procuring barley directly from farmers while ensuring skilling, connectivity and financial empowerment of partner farmers.
Prior to his current role he served as the Chief Sustainability Officer at Sula Vineyards and was also part of PepsiCo's Global Office of Sustainability in New York. Inesh was a part of the 2019 GreenBiz 30 Under 30 cohort and has also been awarded the Mahatma award for his work in sustainability.
He has a Bachelor's Degree in Mechanical Engineering from Symbiosis Institute of Technology, and an MBA in Finance and Project Management from the George Washington University.
In his free time Inesh likes to travel, play soccer and work on his blog on sustainability.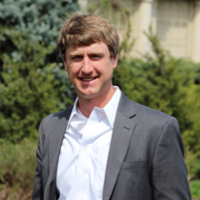 David Singler
(He/Him/His)
Energy & Sustainability Manager, The Archdiocese of Chicago
Chicago, IL, USA
Catholic Bishop of Chicago ('16)
David manages the Archdiocese of Chicago's energy portfolio for the Catholic churches, grammar schools and other parish facilities throughout Cook and Lakes Counties in northeast Illinois. He's involved with energy procurement contract management, utility & retail supplier oversight and customer account service support while also aiding locations towards energy efficiency upgrades, utility incentive programs and renewable energy adoption.
He earned a Master of Science in Environmental Management & Sustainability from Illinois Institute of Technology in Chicago in 2016. Before going back to graduate school, David worked for a decade as a project manager and Landscape Architect in the commercial landscape industry throughout Chicagoland. He is a registered Landscape Architect in the State of Illinois and still provides residential landscape design and consulting services.
David, and his wife, have two daughters and enjoy spending their time outdoors, reading and eating good food.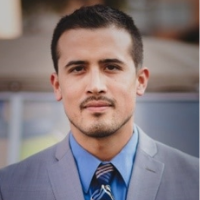 Carlos Solano
(He/Him/His)
Financial Advisor, Merrill Lynch
Los Angeles, CA, USA
US Army at Fort Bragg ('13), Gelson's Markets ('15)
Carlos Alberto Solano Ortiz has a technical background in Physics and conducted nanotechnology research at Yale. After completing an MBA and an Environmental Science Master's from Rice University, he consulted on sustainability & ESG (Environment, Social, Governance) strategy for organizations in a variety of industries such as Tech Services, Real Estate, Marine Shipping, Telecomm, and others. Carlos managed the lifecycle of projects from roadmapping, on-site implementation, technical data collection such as GHG Inventories, and reporting of KPIs (Key Performance Indicators) and KPNs (Key Performance Narratives) to investors and other stakeholders. Carlos was part of the first cohort to pass the SASB (Sustainability Accounting Standards Board) two-part exam and has experience with GRI (Global Reporting Initiative), the UN SDGs (Sustainable Developments Goals), CDP (Climate Disclosure Project) and other reporting standards.
Most recently, Carlos joined Merrill Lynch and will look to support the growing field of Sustainable, Responsible, and Impact investing. Mentoring EDF fellows every summer is fun and fulfilling for him. Carlos lives with his wife in Los Angeles and enjoys mountain biking, reading and watching documentaries, and visiting family and pets at the family's avocado farm in his hometown of Pitalito, Colombia.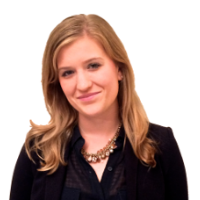 Mariana T. Souza
(She/Her/Hers)
Manager, KPMG
Los Angeles, CA, USA
Baxter International ('15)
Mariana works with power and utilities as a Manager at KPMG. As a transformation advisor she helps her utility clients navigate the journey to a more digitized, decentralized and decarbonized future. Her experience includes project and program management, operating model design and process optimization driven by data and analytics. She has developed internal trainings and external thought leadership on emerging industry trends in blockchain, decarbonization and decentralization. Mariana is also a member of the Next Generation Leadership Council for energy professionals at KPMG.
Mariana holds degrees from Bard College (MBA in Sustainability) and Boston College (Environmental Geosciences), and certifications in GRI Level 4, SASB Level II, and is a Project Management Professional (PMP). She was previously the Secretary for Bard MBA Alumni Board. Mariana is originally from Pocantico, New York.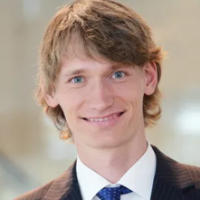 Jannis Tӧpfer
(He/Him/His)
Manager Vehicle & Subsystem Partnerships, Hyundai UAM
Munich, Bavaria, Germany
Bay Area Rapid Transit ('15)
Jannis manages all internal and external partnerships at Hyundai UAM with regards to the development of their Urban Air Mobility vehicle. In that capacity he leads partnerships through the complete life cycle from initial strategizing all the way through execution and continuous improvement. In addition, Jannis drives technology innovation for the engineering organization and works closely with the R&D team to define and execute the long-term technology roadmap for Hyundai UAM
Prior to joining Hyundai, Jannis was a leader in McKinsey's Aerospace & Defense practice, serving as an aerospace industry expert and touching over 100 different client engagements. In addition, he was part of the founding team of McKinsey's Unmanned Systems (UAS) Hub and in charge of all Urban Air Mobility (UAM) initiatives of the McKinsey Center for Future Mobility (MCFM)
Jannis holds a B.Sc degree in Aerospace Engineering from the Technical University in Delft and two M.Sc. in Aerospace Engineering and Technology Management from the University of Illinois at Urbana-Champaign.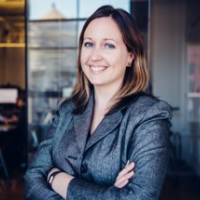 Katie Walsh
(She/Her/Hers)
Head of Cities, States/Regions CDP
Brooklyn, NY, USA
City of Philadelphia ('13)
Katie Walsh is Head of Cities, States and Regions at CDP North America. She leads engagement with more than 200 cities and states/regions across the US and Canada to measure and manage climate and environmental action. Katie developed CDP's Matchmaker program which advances the development of climate resilient infrastructure with an emphasis in social and racial equity outcomes.
Katie has more than a decade of experience working on urban planning and climate change. She served as an EDF fellow in the Mayor's Office of Sustainability in the City of Philadelphia and served as a fellow at the US Department of Energy Policy and International Affairs Office. Katie previously worked in international education, running a Chinese language program at San Francisco State University. She holds a Master's in Urban Planning from Tufts University and a Master's in International Business and Environmental Policy from the Fletcher School of Law and Diplomacy.
In 2017, Katie participated in EDF's Climate Advocacy Training program and in 2018 was awarded EDF's William K. Bowes, Jr. Award for Leadership given to "leaders in their field and working to drive positive environmental change". Katie serves on her local Community Board in Brooklyn NY and chairs her district's local Democratic Party. In 2020 she ran for the New York State Assembly, receiving 24% of the vote in a 4 way race, receiving a total of 2,431 votes. While Katie did not win her seat, she is now developing a candidate recruitment/training initiative to encourage people with experience in environment, clean energy and climate change action to run for local and state office. Learn more here www.climatecandidates.org.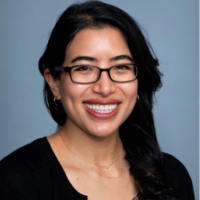 Isabella Wechsler
(She/Her/Hers)
Consultant, Bain
Washington, D.C., USA
AT&T('18)
Isabella Wechsler is currently a Consultant at Bain & Company. She has previously worked in AT&T's Smart Cities Division, in city government at the NYC Cyber Command and NYC Department of Environmental Protection, and in a variety of nonprofit environmental organizations, including The Nature Conservancy and the Joint U.S.-China Collaboration on Clean Energy (JUCCCE). At the Department of Environmental Protection, Isabella served as an Urban Fellow and later as a Strategic Policy Advisor, where she managed initiatives including the creation of a new Office of Stormwater Planning, research and evaluations of organics processing guidelines, and interagency coordination on lead and drinking water policies. Isabella is an alumnus of Harvard University with a bachelor's degree in Environmental Science and Public Policy, where she was recognized as a Harvard College Scholar and Harvard Green Carpet Award Winner for Individual Achievement. She is an alumnus of the Harvard Kennedy School and Harvard Business School with joint masters degrees in Public Policy and Business Administration (MPP/MBA).