Climate Corps webinar series
Climate Corps hosts a summer long, free webinar series focused on energy management and sustainability expertise featuring thought leaders in the energy management sector in support of the Climate Corps fellowship program and the Climate Corps network.
The topics below were featured in the 2020 Climate Corps Webinar series. Stay tuned for the 2021 webinar line up, coming Spring 2021. Sign up here to be notified of upcoming webinars:
Measuring GHG emissions and reductions in the supply chain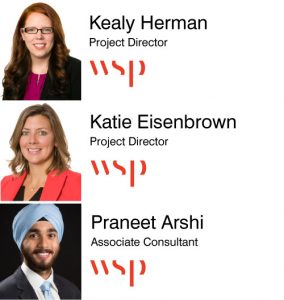 Understanding and quantifying the climate impacts of an organization's supply chain is a challenging process, but is becoming increasingly important to align with sustainability best practice and climate science. Join three Climate Corps alumni, Kealy Herman, Katie Eisenbrown and Praneet Arshi from WSP, who will provide an overview of several ways to calculate supplier GHG emissions. They will also discuss the benefits and drawbacks of each approach, and which may be advantageous to meet certain specific objectives for a company and their supplier(s), including tracking reductions towards a Scope 3 target.
Creating a renewable energy program at a Fortune 100 company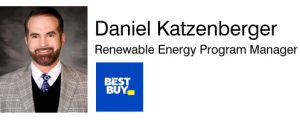 2018 Best Buy Climate Corps alum Daniel Katzenberger will walk the fellows through his journey at Best Buy creating a renewable energy program from scratch that included creating (and funding) an on-site solar pilot program, a $50M off-site solar farm, and how Best Buy is trying to procure 100% clean energy for all of their facilities throughout the state of Texas. Daniel will also touch on how these efforts have allowed Best Buy to meet their 60% by 2020 goal and possibly move up their carbon neutrality goal to sooner than 2050.
The Science of Environmental Behavior Change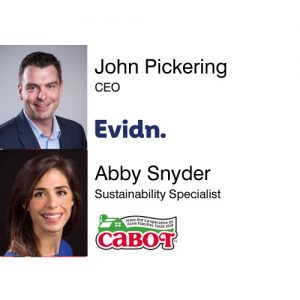 This webinar will explore how positive environmental impacts be achieved through adopting a human focussed approach to agricultural behavior change. By examining the science of human behavior alongside real-time case study examples, John Pickering of Evidn and Abby Snyder of Cabot will show how including a central focus on people is key to unlocking a step change in environmental outcomes.
Aggregating to increase impact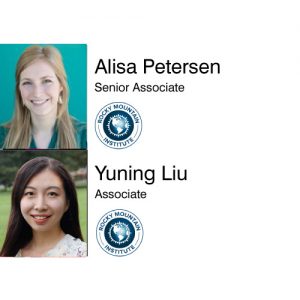 In the context of renewables procurement, aggregation refers to the process of multiple buyers joining forces to increase the scale and reduce the cost of their renewable energy purchases. Aggregated procurement is usually enabled through a contract mechanism called a virtual power purchase agreement (or VPPA). While corporates and institutions have done these types of deals, they are still fairly rare, and cities have yet to do even a VPPA as the sole off-taker.
This webinar will share reasons to aggregate, ways to aggregate, complications that could occur when aggregating, and even cases from Climate Corps hosts. Rocky Mountain Institute is working with cities that were awarded the American's City Climate Challenge award, and also are currently working with cities interested in aggregating. RMI will also share an update on this project and possible ways corporations or institutions can engage.
Carbon offsets: how, when, and why to use offsets in carbon neutrality programs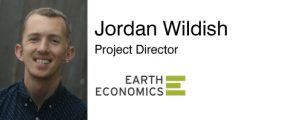 More and more companies are using carbon offsets as a component of their corporate sustainability strategies. In fact, the market for voluntary carbon offsets grew by 50% in just the past year, with more than 100 million tons of offsets transacted. With numerous offset registries, dozens of offset protocols, and a huge range in offset price points, making the case for using offsets can be daunting and confusing.
In this webinar, Earth Economic's Jordan Wildish (a 2017 Climate Corps alum) will provide an overview of how to find high-quality offsets, how to make the case of carbon offset use with your host organization, and when offsets may (or may not) be a good fit for your host
Emissions reductions analysis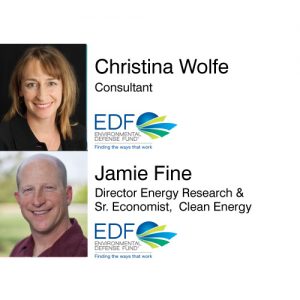 This session introduces one of the tools that will be core to the 2020 Houston fellows' analysis: EDF's modified lifecycle impact tool based on the DOE GREET model.
Learn the basics about the scope of the model; discuss the key metrics needed to track projects to reflect progress in air pollution and greenhouse gas emissions; and run a sample case through the tool. Fellows will also learn how project emissions reductions and cost-effectiveness are calculated for different federal and state funding programs, and how different methodologies can lead to different strategies.
Please note, this webinar has been crafted with the 2020 Houston Climate Corps fellows in mind but all are welcome to attend.
Fleet transition and total cost of ownership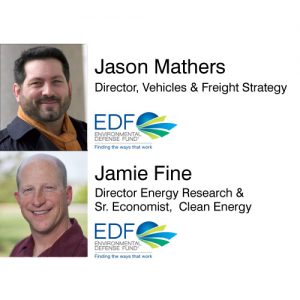 This session will walk you through the financial considerations fleets undertake around vehicle procurement.
Jason Mathers and Jamie Fine introduce the EDF total cost of ownership model and run a sample analysis. They will also introduce the concept of fleet transition planning, including EDF Fleet Leadership Roadmap that demonstrates how companies initiate pilots, expand programs, and set transition goals.
Framing your public summary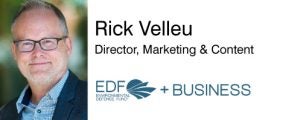 Rick Velleu of EDF's Marketing and Communications team will outline good storytelling techniques and help several of you work on your summaries. Send EDF a rough draft at rvelleu@edf.org to participate! It'll be a safe space where everyone can help each other out, and by the end, you'll have a better summary! This webinar is mandatory for 2020 Climate Corps fellows.
Charging system development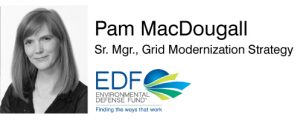 This session goes into detail about developing the depot charging infrastructure necessary to support fleet electrification.
Pam MacDougall will introduce you to the different types and sizes of charging systems and the trade-offs associated with each; key concepts about peak load for a facility and capacity allocation within a distribution feeder line; peak-shaving strategies – such as demand response and storage capacity; and the steps that the organizations need to take with their utilities (and when) to develop the needed charging capacity.
Final deliverables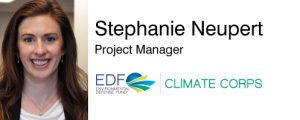 This webinar will prepare all fellows for completing their final deliverables for EDF and their host organizations. Climate Corps' Stephanie Neupert will cover tips for successful final presentations, explain expectations for the final report, and walk through the process for submitting final deliverables to EDF.
Every fellow should attend this webinar to ensure that they complete the necessary requirements to successfully complete the program! This webinar is mandatory for 2020 Climate Corps fellows.
The sustainability jobs landscape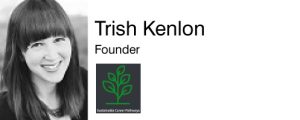 Trish Kenlon, founder of Sustainable Career Pathways and a Climate Corps alum, will dive into the importance of strategic networking and how to network effectively in the sustainability space. She will also share best practices on how to focus your job search on a specific area of sustainability.