Climate Corps webinar series
Climate Corps hosts a summer long, free webinar series featuring thought leaders in energy management and sustainability in support of the Climate Corps fellowship program and the Climate Corps network.
Register below for webinars in our summer 2021 line up.
The Sustainability Jobs Landscape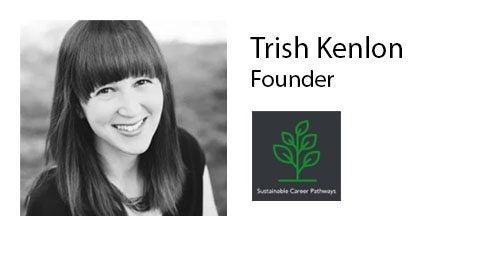 Thursday, June 3rd from 1-2pm ET/10-11am PT
Trish Kenlon, founder of Sustainable Career Pathways and a Climate Corps alum, will provide an overview of the roles available within the sustainability space as well as best practices for how to focus your job search on a specific area of sustainability. She will also dive into the importance of strategic networking and how to network effectively in order to advance your career.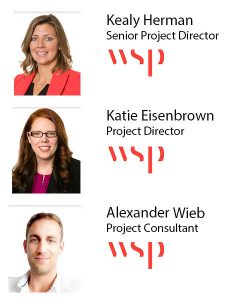 A Practical Intro to TCFD
Tuesday, June 8th from 1-2pm ET/10-11am PT
Companies are beginning to use the Task Force on Climate-Related Financial Disclosures (TCFD) recommendations to evaluate best practices for identifying, assessing, managing and monitoring climate-related physical and transition risks and opportunities. In this session we will cover the basics of TCFD and how to get started with a gap assessment, stakeholder engagement, peer benchmarking and next steps. The focus will be what fellows can do to help host organizations in the timeframe of a fellowship engagement, but will be applicable to anyone working with or without a limited timeframe.
Systemizing Random Acts of Greenness into a Metrics Driven Strategy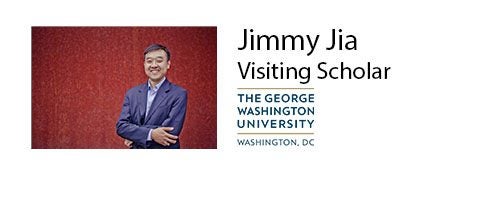 Tuesday, June 15th from 1-2pm ET/10-11am PT

The realities of climate change are already affecting the corporate bottom line, forcing C-suite executives to seek ways to de-risk their business operations. However, companies often implement a myriad of well-meaning but ad-hoc green and sustainability initiatives across the organization. This webinar turns random acts of greenness into a metrics driven strategy. We introduce strategies, practices and tools available to leaders at various levels of management that can reduce energy use, improve carbon footprint, and increase competitive advantage. By the end of the webinar, attendees will see how by considering a strategic approach, they can increase company value and productivity.
Using Systems Thinking to Push Wall Street to Net Zero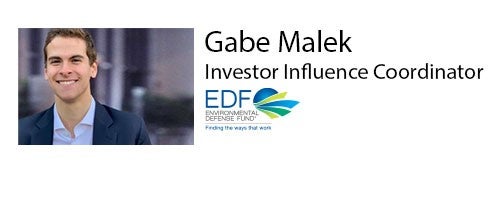 Tuesday June 22nd from 1-2pm ET/10-11am PT
With skyrocketing demand for sustainable investing and lending, major institutions across the financial services industry have committed to achieve net zero financed emissions by 2050. Wall Street now faces a pressing question: how can firms move from pledges to progress? Join Gabe Malek of EDF + Business to discuss the importance of systems thinking to Wall Street's net zero transition. Gabe will discuss the incentive structures guiding climate decisions across the financial ecosystem and explain how to leverage these divergent stakeholder incentives to drive action.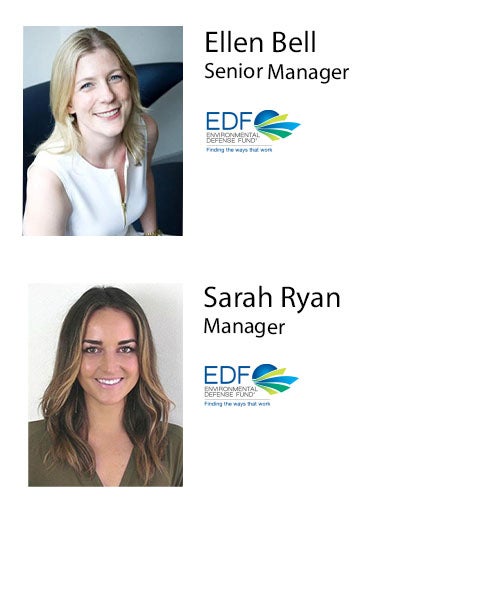 Charge Up Your Fleet Electrification
Tuesday, June 29th from 1-2pm ET/10-11am PT
This session will walk you through the current state of the medium and heavy duty vehicle market and the financial considerations fleets undertake around vehicle procurement. Ellen Bell and Sarah Ryan will introduce the EDF total cost of ownership model and run a sample analysis. They will also introduce the concept of fleet transition planning, including EDF Fleet Leadership Roadmap that demonstrates how companies initiate pilots, expand programs, and set transition goals.
Power Up America Briefing — How YOU Can Help Advance EDF Climate Policies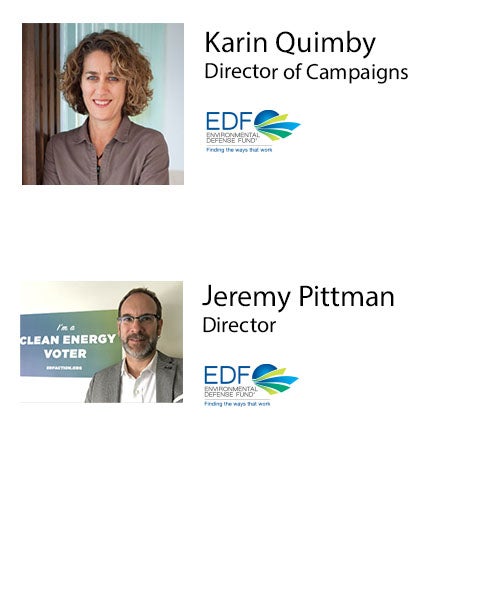 Wednesday, July 7th from 6-7pm ET/3-4pm PT
2021 holds tremendous opportunity to advance progressive and durable climate legislation. As America continues its recovery from the impacts of the pandemic and the political and economic tumult of 2020, our Members of Congress have a chance to make some big changes that are long overdue, supporting efforts that create jobs, address environmental injustice, and reduce pollution. We can power up the economy and reduce air and climate pollution by building more clean trucks, buses, cars and by investing in clean energy. This will move all of us toward a healthier and more prosperous future.
We need YOUR help to take advantage of this unprecedented opportunity to advance these bold policies in Congress! Please join Karin Quimby, EDF's Director of Campaigns, and Jeremy Pittman, EDF's Director of Grassroots Engagement, as they brief the Climate Corps network about EDF's Power Up America campaign and outline ways the network can use advocacy tactics to help advance its policies!
Wielding Your Influence for Corporate Climate Action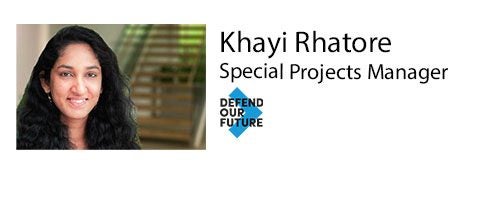 Tuesday, July 13th from 1-2pm ET/10-11am PT
Businesses are realizing climate change is a threat to their bottom line and stakeholder pressure is driving a change in corporate behavior. Young professionals are already demonstrating the power of collective action, because their demands – along with those of investors and customers – are driving concrete actions from executives. If professionals and students engage with their current and future employers to demand corporate climate ambition, then they can increase the willingness of corporate executives to act, leading to climate targets, investments, collaboration and lobbying that tip the scales to climate safety.
Final Deliverables

Thursday, July 15th from 1-2pm ET/10-11am PT
This webinar will prepare all fellows for completing their final deliverables for EDF and their host organizations. The Climate Corps team will cover tips for successful final presentations, explain expectations for the final report, and walk through the process for submitting final deliverables to EDF. Every fellow should attend this webinar to ensure that they complete the necessary requirements to successfully complete the program! This webinar is mandatory for 2021 Climate Corps fellows.
Framing Your Public Summary

Tuesday, July 20th from 1-2pm ET/10-11am PT
The Climate Corps Team will outline good storytelling techniques to help fellows write public summaries. The session will be a safe space where everyone can help each other out, and by the end, you'll be on your way to a better summary!
Every fellow should attend this webinar to ensure that they complete the necessary requirements to successfully complete the program. This webinar is mandatory for 2021 Climate Corps fellows.
Valuing the Forest for the Trees: Nature-Based Solutions and the Quest for Net Zero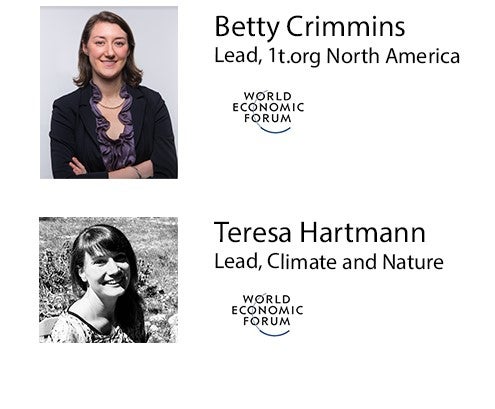 Tuesday, July 27th from 1-2pm ET/10-11am PT
From voluntary carbon offsets to deforestation-free supply chains and tree planting pledges, companies are increasingly investing in nature-based climate solutions. Simultaneously, net zero commitments have more than doubled in the past year as companies and governments show increased ambition in the "Race to Zero" for COP26. The webinar will examine how and why nature-based solutions are critical and effective components of sustainability strategies and will explore approaches that companies are incorporating credible, responsible nature-based solutions in their corporate sustainability commitments.
This presentation will include examples of corporate commitments to investing in nature-based solutions, as well as an examination of how to unlock large-scale finance for nature to tackle the dual threats of climate change and biodiversity loss. The webinar will provide attendees with actionable steps that they can consider to understand the role of nature-based solutions in corporate sustainability strategies in our planetary quest for net zero.
Corporate Climate Advocacy- Why and How Companies Should Influence Lawmakers on Climate Policy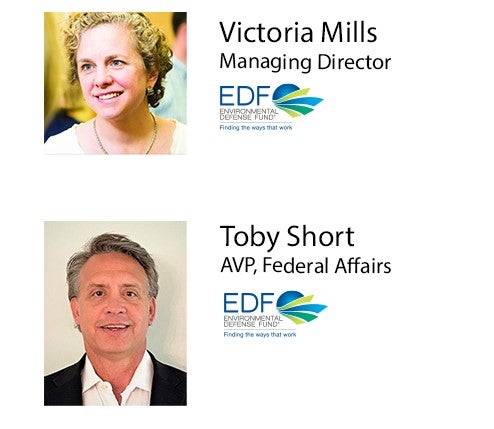 Tuesday, August 3rd from 1-2pm ET/10-11am PT
We're in the midst of a political opportunity to advance climate policy like we've never observed before. There is actual legislation moving through Congress with the support of the President that has the potential to both drive significant greenhouse gas reductions and rebuild our economy at the same time. Simultaneously, companies are realizing that it is in their best interest to support climate policies that help mitigate the enormous risks posed by the worst effects of climate change – from damage to facilities, disrupted operations and supply chains and lost productivity. Investors are also realizing that ESG (Environmental, Social, and Corporate Governance) funds and initiatives can yield significant profits while also yielding positive environmental and social impact. With this in mind, it's time for companies to wield their political influence as a tool to fight against climate change. With federal climate legislation moving through Congress, that time is now.
Join EDF's Toby Short, Associate VP of Federal Affairs, and Victoria Mills, Managing Director, for a discussion on why it is critical now for companies to weigh in on climate policy and how companies can take advantage of advocacy engagement opportunities.