Why the e-commerce supply chain has a big environmental footprint and how companies can reduce it
E-commerce has redefined how people buy goods. Consumers can find, compare and purchase products from across the world, in the comfort of their homes. But, this convenience has consequences for our planet. Online shopping is contributing to increased packaging waste and rising emissions from freight delivery.
Packaging is filling up landfills, and winding up in oceans, hurting land and sea wildlife. Pollution from delivery trucks is often concentrated in urban areas, or, centered around high truck-trafficked areas, like distribution centers and port facilities. Both of these are frequently cited in low-wealth neighborhoods and communities of color, leading to disproportionate health burdens for residents and their children.
But shipping and packaging aren't the only problems – so are the products themselves. Consumer products are the single largest source of environmental impact in our modern world. Their creation and use contribute to climate change, cause widespread natural resource and ecosystem destruction, and increase our exposure to toxic chemicals that put our health at risk.
E-commerce companies have a responsibility to address the environmental and health impacts of online shopping. Here's where they can start.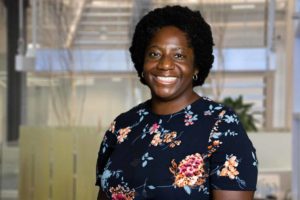 Invest in zero-emissions delivery. Companies are challenged with meeting the increased demand for faster deliveries, which is putting more trucks on the road, and more pollution. Large e-commerce companies are uniquely positioned to take action to reduce the health burden from delivery facilities.
Companies should begin by committing to zero-emissions shipping, as companies like IKEA and Etsy have done. Further, companies should prioritize electric vehicle (EV) development and EV infrastructure upgrades in communities near truck-attracting facilities. This enables companies to accelerate the transition to 100% clean shipping, make progress against their climate goals, and better protect the health of communities in which they operate.
Advance clean circularity starting with packaging. Packaging is integral to e-commerce, including the cardboard boxes that products are shipped in and the primary packaging surrounding final products – think lotion bottles, laptop boxes, food containers. Several companies, such as the signatories of the New Plastics Economy Global Commitment or the Pact Collective, are tackling the packaging waste issue by improving recyclability, reusability and recovery. Few, though, are addressing the prevalence of toxic chemicals in packaging, which can leach into products and increase serious health concerns. 
Companies need to scale comprehensive sustainable packaging protocols across their supply base that cover packaging reduction, recyclability and use of safer chemicals. This enables companies to promote a circular economy without perpetuating toxic chemicals in the materials stream.
Accelerate the creation of safer, more sustainable products. Millions of consumer products are channeled through e-commerce platforms every day. And each of these products exacts a toll on the planet via raw material sourcing, manufacturing, use and disposal. Each product is also a potential source of exposure to hazardous chemicals, such as phthalates, formaldehyde or heavy metals.
True sustainability leadership for e-commerce companies means going beyond improvements to transportation and packaging; it means influencing product brands and their supply chains to dramatically reduce the environmental and health impacts of their products. Through a mix of ambitious climate and health goals; product requirements that elevate environmental improvements; financial incentives (like Walmart's sustainable supplier finance program) and advertising incentives (like Sephora's Clean + Planet Positive program) as tools of encouragement for faster action by suppliers, e-commerce companies can use their market influence to benefit the environment and their bottom line.