Activating National Oil Companies for Climate Progress: Financial Strategies to Cut Methane Pollution
Decarbonizing Oil and Gas
Methane is a powerful greenhouse gas, responsible for more than one quarter of the warming we are experiencing today, and global oil and gas production is a major source of methane emissions. Reducing oil and gas methane emissions is a crucial and practical means to quickly slow the rate of global warming, even as we fully decarbonize our energy systems.
After more than a decade of science-backed public, regulator, and investor pressure, all seven global supermajors and many public and private energy companies have begun to take action on improving their methane management.
Cost is rarely the main barrier to methane abatement, which is generally affordable or even at no net cost, but factors like limited focus on the issue by host governments, lack of technical knowledge and capacity, and constraints on capital investment can limit progress.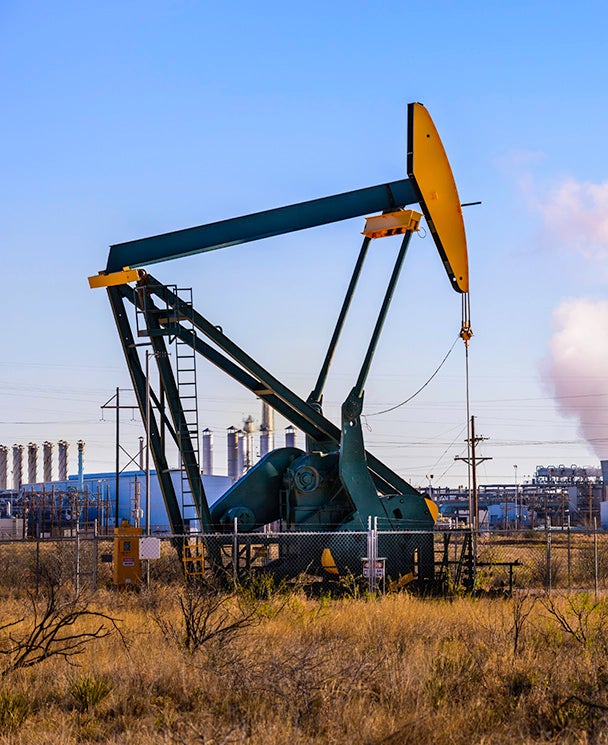 Reducing Methane Pollution at National Oil Companies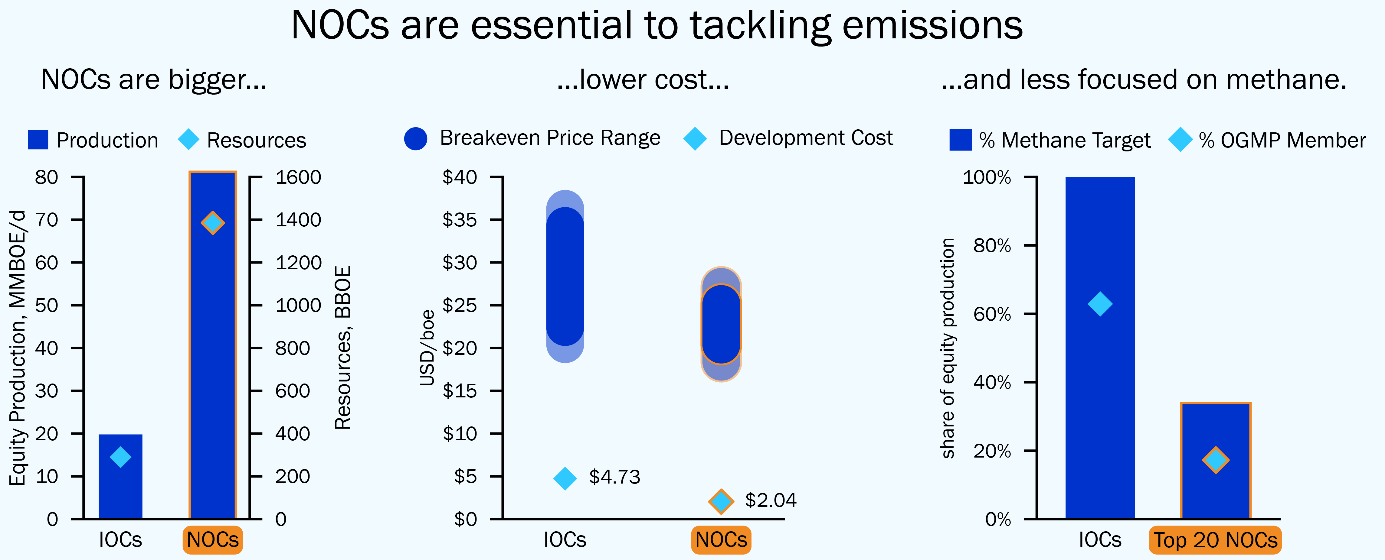 Amid rising awareness of the climate impact of methane and improving methane detection technologies, unabated methane emissions present a material risk to national oil companies, their host governments, and their financial stakeholders.
The specific operational and financial picture for each NOC is unique, but many NOCs have potential resources available in the form of multinational joint venture partners, banks, investors, and others with sophisticated technical and financial capacities. Many of these NOC partners have climate targets of their own that extend to the activities of companies that they fund or transact with.
For NOCs that are ready to step forward on methane mitigation, there are extensive resources available within the industry and outside of it, and joining the Oil and Gas Methane Partnership 2.0 (OGMP 2.0) can open the door. OGMP 2.0 has emerged as the industry standard for methane emissions measurement, reporting and mitigation, with membership representing over 40% of global oil and gas production, over 70% of LNG flows, and nearly 25% of global natural gas transmission and distribution pipelines.
The time has come for national oil companies and their partners to rise to global expectations for methane mitigation and risk management.
19
of the top 20 publicly traded companies have set methane targets.
8
of the top 20 NOCs have set methane targets.
Tools for NOC Methane Abatement
The pathways for NOCs to reduce methane emissions borrow heavily from learnings by their private sector and publicly traded peers and include four key steps.
Measure methane emissions
Despite the availability of a diverse and increasingly affordable portfolio of measurement solutions, too many companies rely on desk-based methods to estimate methane emissions. The most credible way to get on this path is to join OGMP 2.0, which lays out a pathway to using direct methane measurement to target emission reductions.
Set ambitious methane reduction targets
These should align with the methane intensity targets set by OGMP 2.0, of 0.2% methane intensity by 2025 or near-zero methane emissions by 2030. As of now, just five of the top 20 NOCs have set measurement-based methane targets through OGMP 2.0.
Operationalize methane reduction targets
This means allocating capital and technical resources and aligning management incentives towards meeting methane goals. Financial parties should help NOCs access and best utilize capital towards accelerating methane management.
Collaborate for methane mitigation
Large, well-resourced companies with more experience in methane mitigation should assist their less-resourced peers to get on track, especially when they share joint ventures.
National Oil Companies' Oversized and Overlooked Methane Emissions, How Finance and Industry Must Help Now


The UN climate talks at COP28, hosted in Dubai at the end of 2023, will shine a bright light on the pivotal role national oil companies, like UAE's Abu Dhabi National Company (ADNOC), can and ultimately must play in the fight against climate change – particularly the urgent need to reduce methane emissions from the oil and gas supply chain.
Energy Monitor
Opinion | State-owned oil companies lag on methane. Could the finance sector hold the key?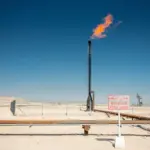 Most publicly traded oil and gas companies have set targets to cut methane emissions, but national oil companies remain largely on the sidelines. Their investors and lenders face heightened risk, argues US non-profit EDF.
Unearthed
Big oil's dirty secret in Iraq
Unearthed spent months examining Iraq's oil industry and seeing how emissions data from the country measures up against big oil's climate claims. At the same time, journalists from the BBC have worked on the ground to tell the story of how the lives and health of ordinary Iraqis have been affected by flaring.
Environmental Defense Fund Energy Finance Experts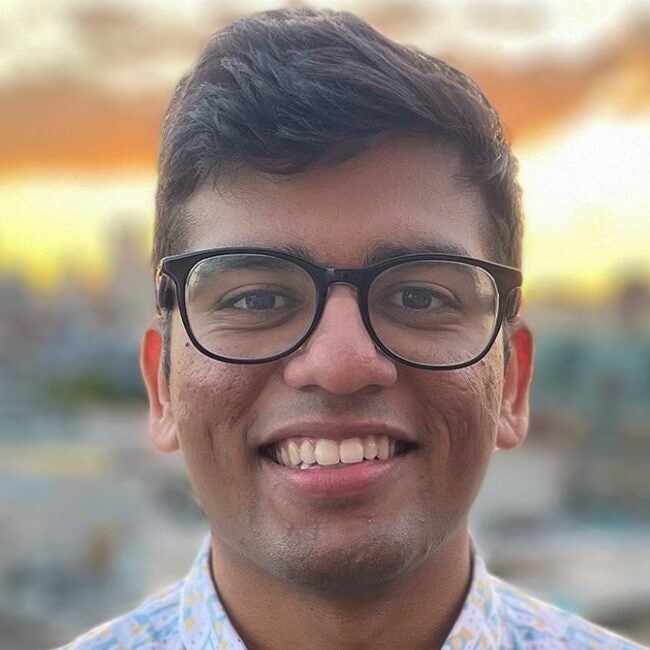 Sudhanshu Mathur
Energy Analyst
Environmental Defense Fund