Climate Policy News You Can Use
Hi there!
I'm Victoria Mills, Managing Director at Environmental Defense Fund, and I write a monthly newsletter called "Climate Policy News You Can Use."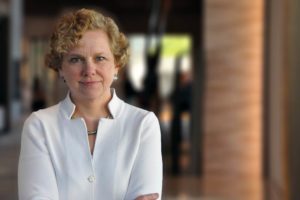 Each month, I share the latest U.S. climate policy news, key upcoming advocacy opportunities for companies, relevant events, and exciting EDF updates.
You can subscribe to it by clicking here and find previous editions below.
To those current subscribers, thanks as always for reading, and please reach out with any feedback or questions.
---
The Fifth National Climate Assessment was released this week, with the jaw-dropping finding that climate-related extreme weather events are costing the U.S. economy at least $150 billion a year.
The global backdrop to this month's newsletter is somber…. Still, there are bright spots for climate progress, and important opportunities for business action and advocacy.
We're back! Hope your September is off to a good start and that you got to enjoy some R&R this summer. I'm resolved to spend more of my life on top of mountains.
This summer's record-shattering temperatures make abundantly clear why we need to act fast to cut climate pollution. Thankfully, there's good news to keep us all motivated, and plenty of opportunities for further progress.
Last week, the UN called on companies to align their advocacy with net zero goals, while the We Mean Business Coalition released its Framework for Responsible Policy Engagement.
I'm excited to share that EDF and the other NGOs behind the AAA Framework for Climate Policy Leadership have updated our U.S. Federal Climate Policy Priorities.
Happy Earth Month! Lots of updates in this edition on the Inflation Reduction Act, developments in Congress, and new EPA regulations on vehicles and power plants.
The IPCC's last report is unequivocal: deep, rapid, and sustained reductions in GHG emissions are needed to limit catastrophic impacts of climate change.
It was inspiring to be at GreenBiz last week, joining nearly 2,000 sustainability leaders striving to meet this moment with ambition, commitment, and collaboration.
This will be a pivotal year for climate progress, as we work to fully leverage the historic investments under the IRA and BIL and move key policies forward in Congress and federal agencies.