No Comment: Overcoming Barriers for Investors to Find their Voice on Climate Policy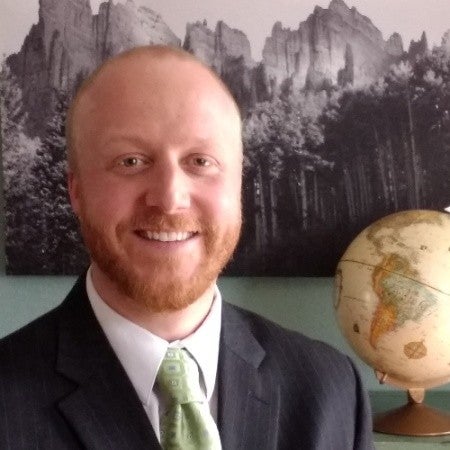 By Sean Hackett
The dire need to slash greenhouse gas and methane emissions from the global oil and gas sector is driving a surge of investors to advocate for stronger climate policies that accelerate the energy transition and mitigate risks.
The transition to a low-carbon economy is already well underway. By embracing climate policies and actively participating in shaping the transition, investors can position themselves to adapt and capitalize on new market opportunities that arise from this transition.
Investors understand they should be able to provide insights on the financial implications of climate change to their portfolio companies, and identify which policy responses are cost-effective and practically implementable. However, this is a technically complex space with numerous barriers to participation.
Fortunately, investors can easily implement four basic protocols today to determine how to most efficiently use resources and prioritize which proposed climate policies deserve attention and commentary:
Stay informed about policy proposals, their rationale, and their potential impacts, including costs and benefits. By commenting in support of climate policies, investors can help create a more stable and predictable business environment, which facilitates long-term planning and benefits portfolio companies as well as the broader economy.
Engage with companies to understand their climate mitigation strategies as well as their exposure to and preparedness for potential policy changes.
Engage with industry experts, environmental organizations, and consultants with expertise in policy and oil and gas operations to understand the potential implications of the proposed policy on investments, fill knowledge gaps, and hone engagement strategies. EDF's Climate Policy Leadership team or the AAA Framework on Climate Policy Leadership can serve as valuable resources.
Collaborate with other investors through organizations like the Interfaith Center on Corporate Responsibility, Ceres Investor Network, Climate Action 100+, Net Zero Asset Owner Alliance, or Net Zero Asset Manager's Initiative to pool resources and collectively advocate for investor-friendly policy outcomes.
---
Climate change extends beyond individual businesses and poses systemic risks to entire industries and economies.

Investors can use their influence to level the playing field and ensure all businesses play by the same rules, so portfolio companies already leading on climate are not undercut by laggards.
---
Why speak up?
Engaging in policy discussions allows investors to provide valuable insights and advocate for smart, market-based approaches that drive innovation, enable cost-effective emissions reductions, and allow flexibility in implementation.
Voluntary actions to reduce emissions are necessary and important, but only robust and diligently enforced climate policies can deliver reductions at the speed and scale needed to limit the worst impacts of climate change. These policies provide a necessary framework to drive collective action and set clear expectations across industries. In many cases, these policies also lead to improved disclosures and greater access to data that investors can use to benchmark companies more effectively.
The inarguable benefits of supporting strong climate policies include:
regulatory certainty and financial stability;
enhanced reputation and brand value;
new market opportunities;
reduced product loss and increased revenue;
resilient supply chains; and
mitigated climate-related risks.
Investors have a unique platform and influence that make them highly credible messengers to make the economic case for addressing climate change, and position them to bridge the political divide and counteract polarization. From the US to the EU and Canada, opportunities are abundant for investors to go on record in support of common-sense climate policies.
Ultimately, climate risk is financial risk. The U.S. had $57 billion-dollar climate disasters in the past three years. Over the past 40 years, the cost per year of billion-dollar climate disasters in the U.S. has increased from $20bn-$30bn in the 1980s and 1990s to over $100bn per year in the past three years. If financial institutions ignore the green economy transition, the cost of stranded fossil fuel assets could be $9tn to $12tn by 2035, a loss comparable to the 2008 financial crisis.
The window of opportunity to achieve net-zero carbon emissions and secure a livable future for all is narrow and rapidly closing. To meet this moment with the urgency it demands, investors must use every tool in their toolbox – especially their political influence – to support stronger policies that hold all companies to the same high standards. No excuses.