Safer personal care products: Leadership requires equity
Personal care products used on a daily basis can contain chemicals that are harmful to our health. What's worse – some people face greater risks to these chemicals than others, either because they are more highly exposed or because they are more susceptible to their effects.
Products marketed to women of color often contain a greater number of toxic ingredients than products marketed to white women. As a result, women of color face greater exposure to toxic ingredients used in personal care products. This is unacceptable. 
Companies have a responsibility to create a safe and equitable marketplace. Consumers shouldn't have to put their health at risk when shopping for everyday personal care products. They shouldn't have to seek out high-end, boutique products in order to feel like they are buying safer products. And they certainly shouldn't be disproportionately exposed to harmful product ingredients because of the color of their skin or texture of their hair.
How can personal care — including beauty products — harm women of color?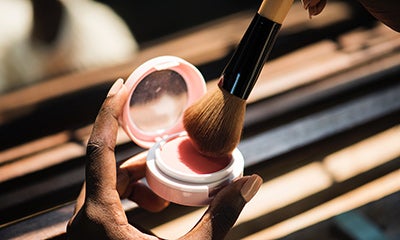 From haircare products to feminine hygiene products, women of color are disproportionately exposed to chemicals harmful to their health — like parabens and phthalates which interfere with how the body's hormones work.
And for Black women, who on average purchase nine times more beauty products than white women, the potential harm from these toxic ingredients is further multiplied.
Notable health disparities for women of color, including fibroids and breast cancer, have links to disparities in chemical exposure.
Early childhood exposure to endocrine disrupting chemicals through hair products is associated with early onset menarche, a risk factor for breast cancer.
Compared with white women, women of color have higher levels of beauty product-related environmental chemicals in their bodies, independent of socioeconomic status.
High levels of the highly toxic and prohibited chemical mercury have been found in skin-lightening and anti-aging creams, products commonly marketed to women of color.
Companies can champion the creation of safer products for women of color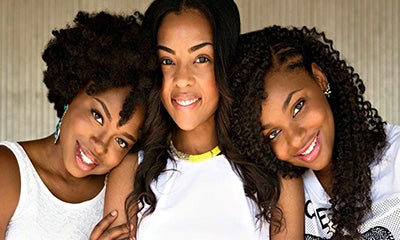 Setting a clear public agenda to reduce the chemical footprint of your products in a manner that explicitly considers equity will increase customer loyalty and mitigate reputational and financial risk in the eyes of investors and others.
There are steps companies can take today to embed equity in their efforts to put safer products on the shelves:
Set a chemicals policy that includes a specific, time-bound commitment to address equity when driving safer products across your product portfolio, ensuring that safer products are available to all consumers, especially people of color.
Track product hotspots that are known to be sources of disproportionate exposures to harmful ingredients, such as products marketed to teenage girls and specific product categories (such as skin care products, hair care products and fragrances). Retailers should track brands that have high market share with women of color, including multicultural brands whose company missions are focused on products for women of color.
Call on companies in your supply chain involved in developing products marketed to women of color to set public goals and share progress in reducing their products' chemical footprints. Retailers can offer guidance and training on sustainability and safer chemistry to multicultural brands and brands that predominantly market to women of color.
Demonstrate the positive impact your chemicals policy is having by publicly reporting every year how your product assortment — particularly products geared toward women of color — is getting safer. Highlight which toxic chemicals have been reduced and eliminated from specific products, and promoting in-store and online the safer products available to women of color.