The Chamber of Commerce's latest amicus brief obstructs climate progress
By Maren Taylor and Victoria Mills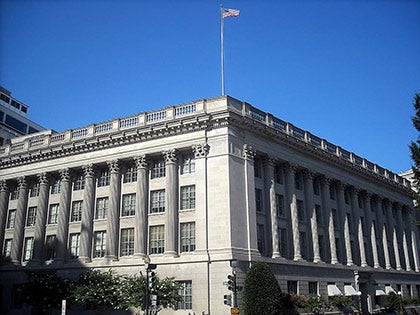 In its official climate policy position, the U.S. Chamber of Commerce claims to support "an approach that rises to the challenge of climate change." Yet the Chamber is currently working to eliminate one of the most effective climate and public health protections on the books in the United States.
In September, the Chamber filed an Amicus Brief siding with the current administration's attack on the bedrock authority of California and other states to protect millions of people from air pollution, by supporting sweeping preemption of state clean car standards.
This action by the Chamber earned the worst possible rating in EDF's new Climate Authenticity Meter, a tool that assesses whether or not a company or industry group's lobbying activities on climate policy matches its rhetoric on climate change. This matters because while voluntary corporate commitments to cut climate pollution are essential, only public policy can reduce emissions at the speed and scale needed to limit the worst impacts of climate change.
The Climate Authenticity Meter asks a simple question: does a company's or industry group's action support or obstruct progress on climate policy? When it comes to the Chamber's Amicus Brief, the answer is clear: it highly obstructs progress.
The Chamber's position is bad for business, our health, and the planet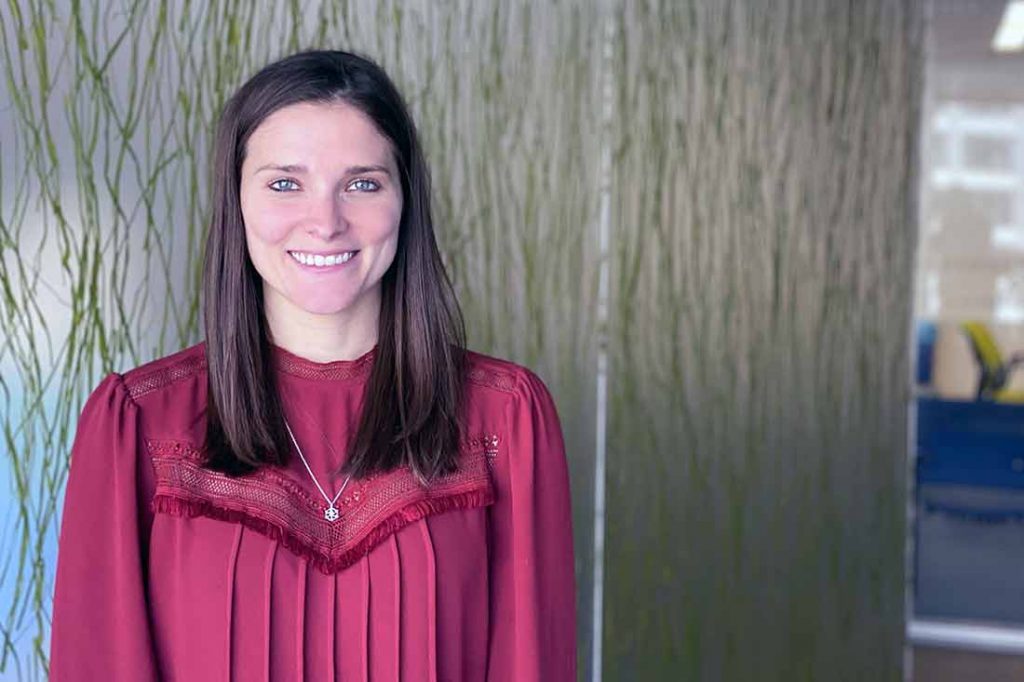 Eliminating state authority to set vehicle emissions standards would remove one of the states' most powerful tools to improve air quality and reduce emissions from cars and light trucks, which account for 20% of U.S. greenhouse gas emissions.
By filing the Amicus Brief, the Chamber is joining the current administration's effort to prevent California and other states from maintaining critical public health protections following the rollback of the federal Clean Car Standards. By 2040, this rollback will add more than 1.5 billion tons of climate pollution to the air, cause more than 18,000 premature deaths and increase the cost of driving for American families.
The Chamber's action goes against a wide range of business interests defending state authority in court. For example, Advanced Energy Economy (whose members include Amazon, Apple, Facebook, Google and Microsoft) and major utilities in the Power Companies Climate Coalition all joined a friendly industry petitioners brief. The brief notes that "for more than half a century … Congress, the Courts and EPA have consistently affirmed California's role in successfully incubating groundbreaking vehicle pollution technology. Now, EPA has unilaterally reversed course, trampling on California's unique authority and, in so doing, stifling the innovation that [the Clean Air Act] was intended to foster." In addition, Lyft and the Edison Electric Institute filed Amicus Briefs in support of state authority.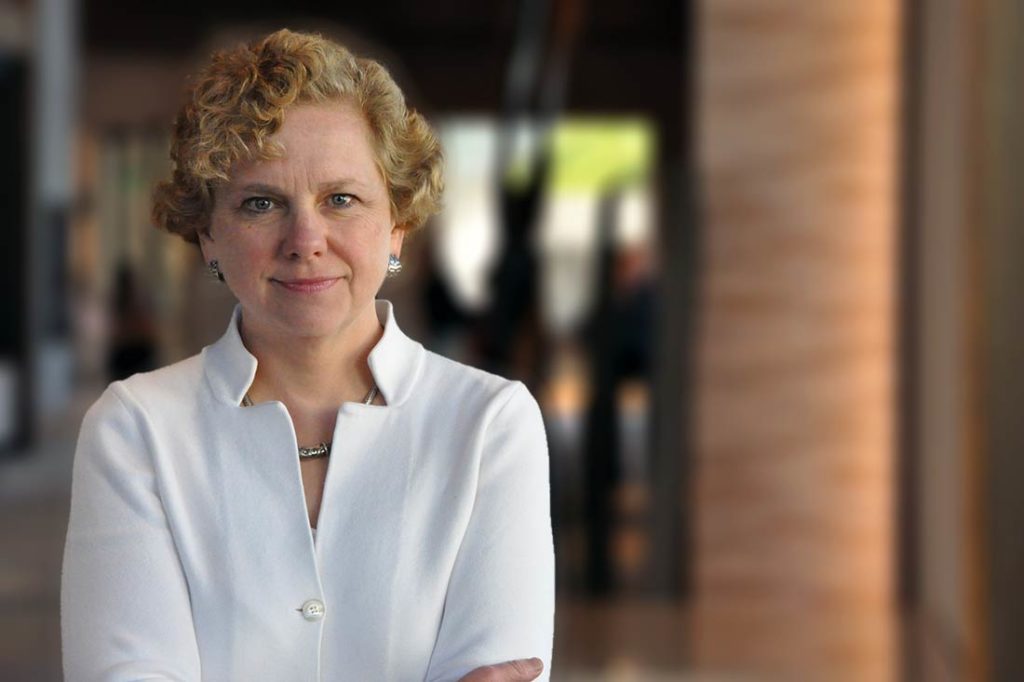 Notably, five major automakers –  Ford, Honda, Volkswagen Group (including VW and Audi), BMW Group (including Rolls Royce), and Volvo – recently agreed with California to continue reducing vehicle greenhouse gas emissions annually through the 2026 model year at a rate similar to the former federal standards, thus preventing hundreds of millions of tons of greenhouse gas emissions over the lifetime of the agreements. This action by the automakers earned a Climate Authenticity Meter rating of "highly supports" progress on climate policy.
In a statement, Ford noted, "As we've said from the beginning, Ford recognizes California's authority to regulate greenhouse gas emissions. We fundamentally disagree with the U.S. Chamber's decision to engage in litigation against California and have communicated that opposition directly. Our expectation moving forward is that the Chamber will develop a more aggressive platform to address climate change."
Climate leadership requires policy leadership
It's time for companies and trade associations alike to walk the talk on climate lobbying. The AAA Framework for Climate Policy Leadership provides a roadmap for companies to lead on policy and is endorsed by these leading environmental and sustainable business organizations: BSR, C2ES, CDP, Ceres, Conservation International, Environmental Defense Fund, Union of Concerned Scientists, The Climate Group, World Resources Institute and the World Wildlife Fund.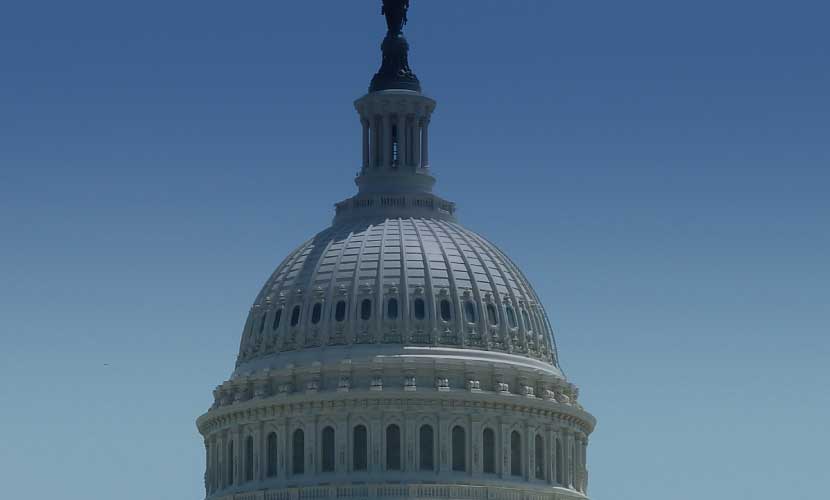 The AAA Framework calls on all businesses to adopt a science-based climate policy agenda and lays out three essential action to execute it:
ADVOCATE for policies consistent with achieving net-zero emissions by 2050;
ALIGN trade associations' climate policy advocacy with the goal of net zero emissions by 2050; and,
ALLOCATE advocacy spending to advance climate policies, not obstruct them.
The Chamber's Amicus Brief is inconsistent with the AAA Framework and should be deeply troubling to its member companies that support climate action.
Attention Chamber members: silence is not neutrality
In the Amicus Brief, the Chamber claims it "directly represents approximately 300,000 direct members and indirectly represents the interests of more than three million companies and professional organizations of every size, in every industry sector, and from every region of the Nation."
Any Chamber member that claims to be pro-climate should publicly disassociate itself from this Amicus Brief. It's no longer tenable for companies to say the right things on climate change while allowing their trade associations – which have far greater political clout – to lobby against climate policies. Staying silent on this issue is not neutrality: policymakers will assume member companies agree with the Chamber's position unless they say otherwise. 
Investors, employees, customers and environmental groups are increasingly demanding that companies make climate policy advocacy a top priority. It's time for the U.S. Chamber of Commerce – and all its members – to do the same.
Connect with Victoria on LinkedIn