How climate change creates risks and opportunities for agricultural finance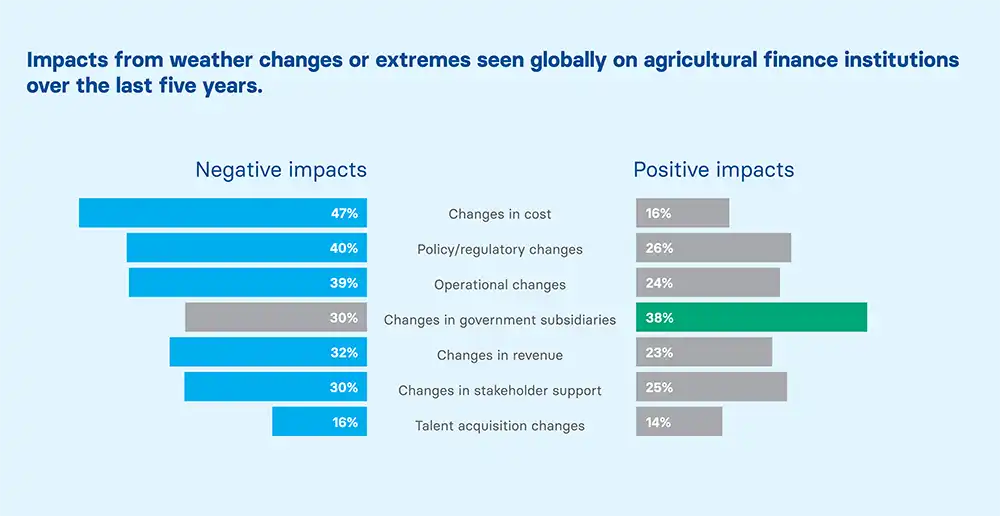 As climate change threatens agricultural production around the world, the agricultural finance institutions that work with farmers also face growing risk to their businesses — as well as untapped opportunities to help farmers prepare for climate impacts.
A new report — The Impacts of Climate Change on Agricultural Finance — conducted by Environmental Defense Fund and Deloitte Consulting LLP, analyzes survey responses from 167 agricultural finance institutions in North America, Europe and India.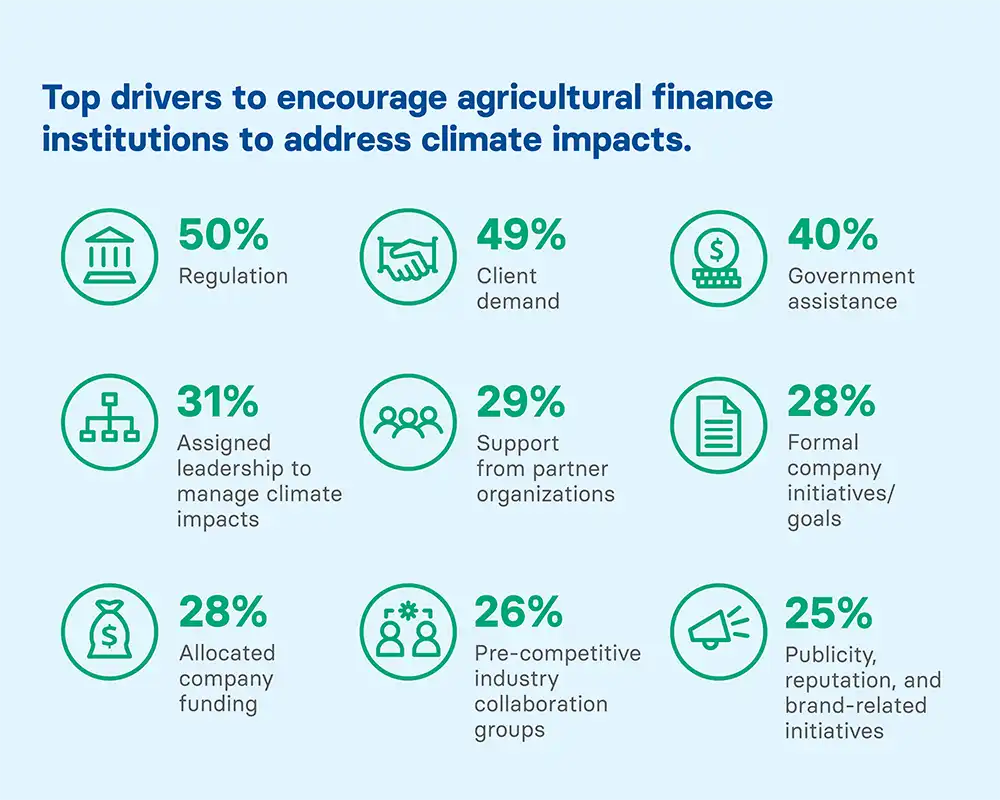 This survey is a first of its kind global effort to assess agricultural finance institutions' perspectives on the climate risks and opportunities to their businesses.
The majority of respondents expect climate change to pose a material risk to their business in the future, but also present opportunities. However, few agricultural finance institutions have significantly integrated climate change into decision-making.
Key findings
Climate change will present risks and opportunities to agricultural finance institutions.
Globally, 87% of respondents expect climate change to pose a material risk to their business, and 59% think that climate change will also present opportunities for their businesses in the short-term and long-term.
Eighty-three percent of agricultural finance institutions expect climate change to impact the financial situations of their clients. They expect climate change to cause higher probability of default and loss given default in the future.
Only 25% of agricultural finance institutions significantly factor climate change impacts into their decision-making.
Fifty-nine percent of agricultural finance institutions have not set climate change goals or targets.
Key recommendations
Banks can better manage climate risks, seize climate opportunities and help farmers adapt with the following four strategies:
Strengthen climate risk governance by educating leadership on climate risk management and building climate risk teams.
Gather climate change, weather and farm production data conduct climate scenario analysis and measure climate risks in agriculture loan portfolios.
Anticipate farmers' changing financial needs, and develop products and services that help them adapt to climate change.
Build partnerships with external organizations to expand educational support and incentives that will help farmers navigate climate risks and take advantage of new opportunities.