Unlocking Geothermal Energy: Overcoming the Obstacles
By Dr. Karine Kleinhaus and Andrew Howell, CFA
Oil and gas companies, federal agencies, and ambitious start-ups are coming together around innovation in geothermal energy that could give it a foundational role in the emerging clean power grid. During a conference last week at Halliburton Headquarters in Houston hosted by Project Innerspace, the spotlight was firmly on Enhanced Geothermal Systems (EGS) technology. This innovative approach to geothermal energy garnered attention from both seasoned oil and gas players with drilling know-how, as well as energy transition experts focused on replacing fossil fuels as a source of always-on power across the electric grid.
At the conference, geothermal advocate Jamie Beard noted that EGS technology is primed to cross into commercial deployment: "Enhanced geothermal advanced rapidly alongside oil and gas drilling technologies over the last decade, and EGS is now poised to take off. In addition to a strong climate case for commercializing EGS, the industry benefits from its overlap with oil and gas for a ready pool of subsurface expertise and the workforce to commercialize the technology." The U.S. Department of Energy estimates that EGS could help propel geothermal from its 0.4% share of the US electricity supply today, to more than 10% by 2050.
Public and private research groups are advancing a range of EGS approaches and technologies. Refinements in equipment for high-temperature rock, subsurface fracturing techniques and reservoir fracture pattern modeling, along with other projects, were showcased by DOE's UtahFORGE last month. A full-scale commercial test by EGS startup Fervo in July marks a milestone on the way to commercial deployment; Eavor's commencement of drilling for its first commercial EGS loop in Germany this summer is another. Successful deployment of several commercial-scale projects will be needed to de-risk EGS and ready it for private sector investment.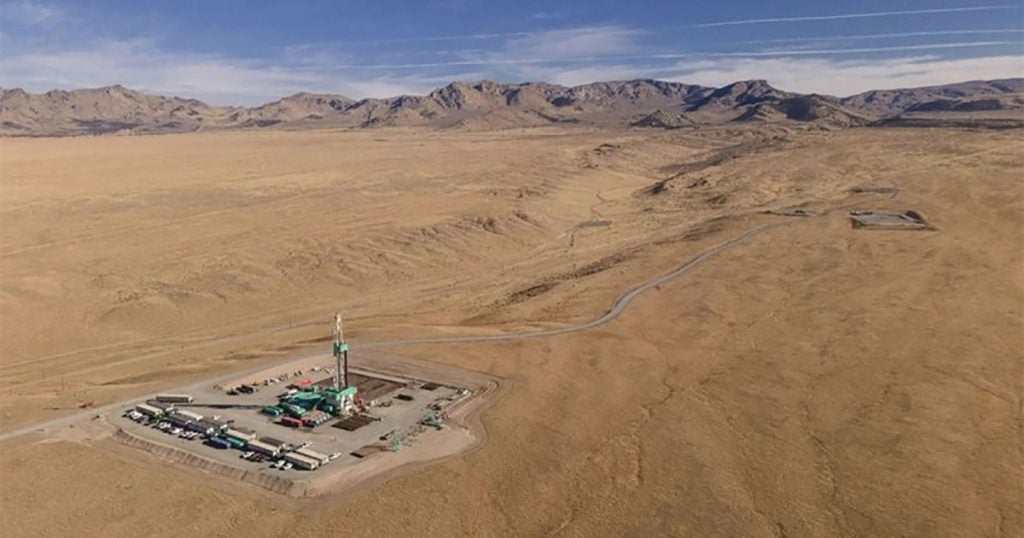 Along the way, the oil and gas industry could be an accelerator for EGS's growth by leveraging their technological knowledge, skilled workforce, and access to capital, as we laid out in an analysis earlier this year. What else is needed? Addressing the four issues below would help accelerate EGS across the commercialization gap.
Parity in federal funding
Government funding can be a key source of funding to help technologies across the "valley of death" between demonstration and commercialization. A comparison of federal support for EGS and hydrogen – two technologies that could each be important enablers of the clean energy transition – shows how support to EGS could be improved.
Recent U.S. funding initiatives for EGS include $44 million for DOE's Frontier Observatory for Geothermal Energy Research (FORGE), up to $165 million to transfer best practices from oil and gas to advance geothermal (EGS and conventional), and $84 million of support from the Bipartisan Infrastructure Law for four pilot EGS demonstration projects. These commitments add up to just a fraction of funding earmarked for clean hydrogen, which includes $9 billion to develop manufacturing hubs, stimulate demand, and support RD&D. Yet EGS can provide baseload power to the grid with no emissions, enabling meaningful decarbonization across many sectors of the economy. Clean hydrogen, on the other hand, is only projected to be necessary for very specific industrial and transport applications that are difficult to decarbonize. And the manufacturing of "clean" green hydrogen releases greenhouse gases unless it is made with a fully renewable grid.
On the private sector side, developers of clean hydrogen and carbon capture projects can access production tax benefits through direct payment, while geothermal developers may require a tax equity investor to obtain a benefit, losing some of the value of the tax credit to this process. This is because startup developers may not have sufficient tax liability to benefit directly from the tax credits. The DOE's Office of Clean Energy Demonstrations budget also lacks specific provisions for geothermal funding, leaving geothermal developers to seek smaller DOE grant opportunities that are less suited for commercial deployment.
Enhanced geothermal
Clean hydrogen
Production tax credit direct pay option
No
Yes
Bipartisan Infrastructure Law
$84 million for demonstrations of power production and direct use.
$9.5 billion for hydrogen hubs, hydrogen electrolysis, and manufacturing and recycling initiatives
Earthshot Goal
Reduce the cost of EGS by 90% to $45/MWh by 2035
Reduce the cost of clean hydrogen by 80% to $1/kg by 2031 ($30/MWh); prioritize replacement of high-emissions hydrogen and decarbonization of challenging sectors
CO2 Emissions
Most geothermal power plants use a closed-loop binary cycle and have no greenhouse gas
emissions other than water vapor.
Unless hydrogen is made from renewable electricity the process is still carbon-emitting.* Today, less than 1% is made from renewable energy
*Steam Methane Reform with carbon capture and storage, 1.5-6.2 kg CO2-eq/kg hydrogen; water electrolysis using global average grid emissions rate, 24 kg CO2-eq/kg hydrogen; water electrolysis emissions can be as low as 0.5 kg CO2-ea/kg H2 in countries with the lowest-emission grids. Source: IEA.
Leasing reform
Leasing prime geothermal land is overly challenging compared with leasing similar land for oil and gas development. In the U.S., most areas with the subsurface characteristics best suited for EGS deployment are situated on federal land, thus bringing subsurface management under the jurisdiction of the Bureau of Land Management (BLM). While multiple BLM offices have personnel dedicated to appraising oil and gas development applications, staffing levels lag for geothermal. Thus, geothermal companies have a hard time advancing through BLM approval processes.
Geothermal development does continue to move forward on public land, with the BLM preparing environmental assessments for 53 parcels totaling 161,503 acres across Nevada that have been nominated for a proposed statewide geothermal lease sale in November 2023. However, timely parcel auctions and balanced consideration of geothermal leases are pivotal to fostering industry growth, and to meeting the administration's goal of a carbon pollution-free power sector by 2035.
Increasing NEPA review efficiency
The permitting process for geothermal projects on federal lands is similar to the permitting process for new oil and gas projects, but oil and gas projects benefit from certain review exemptions under the National Environmental Policy Act (NEPA). A 2019 DOE report estimated a 7-10 year average geothermal project development timeframe that could include up to 6 NEPA analyses and found that the U.S. could double the amount of geothermal energy produced by 2050 through permitting improvements alone. Contrast this with the development of oil and gas wells, which averages 3-5 years.
Resource exploration costs for an EGS project are currently estimated by DOE at $2.75 million to $5.25 million, though this is projected to decrease by one-third with technological improvements. Once a parcel is evaluated as appropriate for geothermal development many millions more in upfront investment are required to drill the commercial wells and build the accompanying power plant. If regulatory bottlenecks are addressed with a more streamlined process, the gain in clarity on project timelines and cost should facilitate needed private investment into EGS projects.
Easing transmission and interconnection
Transmission access and interconnection timelines pose significant bottlenecks for a wide range of energy projects. EGS is especially vulnerable to these because many of the most promising regions for siting are in remote areas in the western US, far from existing transmission infrastructure. Lengthy delays of up to seven years, combined with timing uncertainty, undermine project financing for geothermal. EGS developers could partially address this obstacle through partnerships with energy-intensive consumers like data centers and green hydrogen projects to provide 24/7 clean power generation, circumventing the need to access transmission lines. But this workaround doesn't bring clean baseload power onto the grid to decarbonize it for most consumers.
Next steps for EGS
Capital-intensive energy technologies have historically struggled to jump the gap from technology demonstration to commercial deployment. For EGS to realize its full potential as a source of clean baseload power, financing and regulatory progress will need to catch up with the technology's track record underground. Stakeholders should work together to unleash the huge potential of geothermal energy as a key component in the clean energy transition.