3 things you need to know about the soaring voluntary carbon market
Companies and countries recognize that aggressively cutting greenhouse gas emissions is necessary for a stable, habitable and prosperous world.
For companies, that means turning their net-zero pledges into action.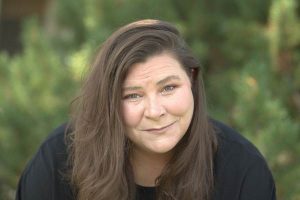 While they're putting in place emissions cuts in their own operations and supply chains to meet the goals of the Paris Agreement, many companies are finding that high-quality carbon credits — sometimes called offsets — can help them support climate ambition beyond their own operations.
These carbon credits, purchased on the voluntary carbon market, represent reductions or removals of greenhouse gas emissions taking place outside of a company's supply chains, which help compensate for not yet reduced or eliminated emissions within their own operations.
Here are three key things to know about the voluntary carbon market:
1. Carbon credits can be a good way for companies to act on climate change now, but they cannot be a substitute for a company's own emissions reductions.
High-quality carbon credits can help companies and countries increase their ambition on the path to net-zero goals, but near-term quantified action to dramatically reduce emissions remains crucial.
If designed well, credits obtained through the voluntary carbon market can:
Stimulate innovation.
Mobilize public and private sector investment in the most critical areas of climate action, such as tropical forest protection.
Give companies the tools to make immediate and meaningful progress on their net-zero commitments.
Business interest in carbon credits is high: In 2021, growth in the voluntary carbon market has been astronomical, reaching record-breaking volume and value. A new report from Ecosystem Marketplace says the voluntary carbon market is on track to hit $1 billion in transactions this year.
2. Some carbon credits can be dodgy — and can do more harm than good.
Navigating the complexities of the voluntary carbon market can be challenging because not all credits represent genuine greenhouse gas reductions or deliver the same climate benefit.
This lack of clarity and consistent quality creates a barrier to investment that costs us time we don't have.
All players need to work collectively to create clear standards and cut the supply of low-quality carbon credits with dubious credentials and questionable environmental merit.
Companies need to do their due diligence, work with experts and follow guidance on navigating the carbon credit landscape. It takes effort to get this right, but changes are afoot to make the process easier.
3. Clarity is coming to the voluntary carbon market.
A number of initiatives, including several that EDF has a hand in, have launched to offer much-needed clarity in the voluntary carbon market.
These efforts exemplify the kind of bold leadership and initiative that companies can and should be committing to right now.
If we don't take advantage of a high-integrity voluntary carbon market and credits, we'll miss a crucial opportunity to drive the full-scale economic transformation we need to protect our communities from the dire impacts that no or slow action will guarantee.