Apple, Ford, McDonald's, Microsoft among this summer's climate leaders
Before COVID-19 became an all-consuming global priority, business and investor attention to environmental, social and governance (ESG) performance was surging, and thought leaders like Alan Murray (no relation) were redefining corporate leadership to include addressing big issues like climate change, and putting purpose on par with profit. The Business Roundtable's updated statement on the purpose of a corporation and embrace of stakeholder capitalism raised expectations across the board.
The rollercoaster of the past few months has put this new definition of leadership to the test and placed Corporate America's behavior in the spotlight like never before. Further, the chorus of diverse voices calling on businesses to help rebuild a more sustainable, equitable and resilient future is growing louder every day.
Rebuilding better — and retaining the social license to operate — will require executives to, in Murray's words, "prove that they are doing good in the world" by creating value for stakeholders and making climate action a business imperative.
Fortunately, a number of leading companies are rising to the challenge and responding stakeholder demands for ESG leadership. Here's how.
Committing to net zero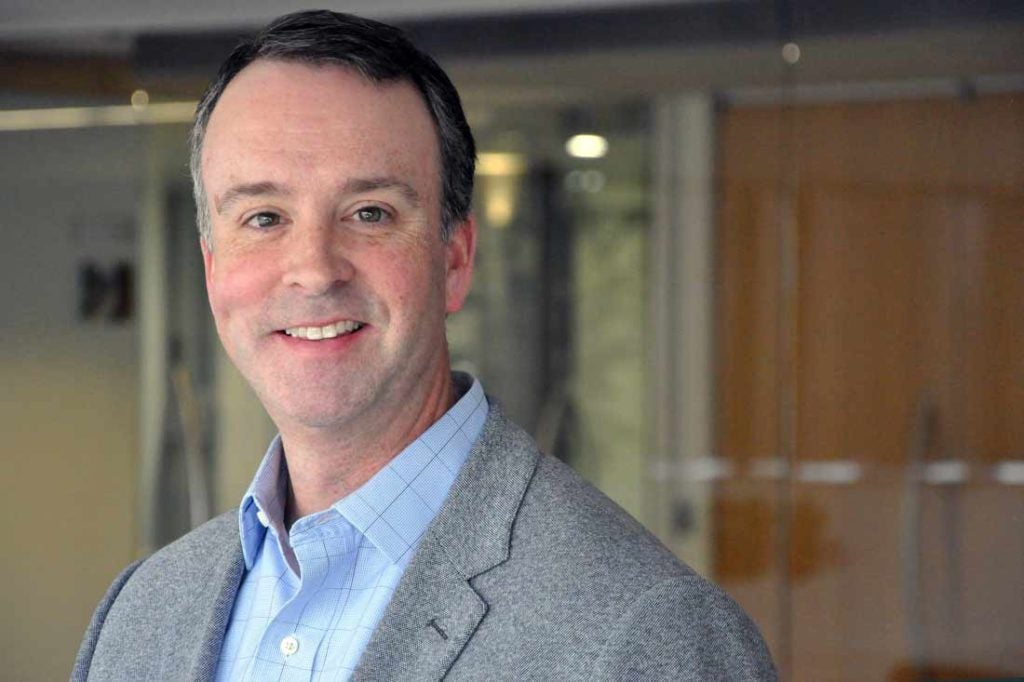 In order to stabilize the climate and put the global economy on track to achieve net zero emissions by 2050, in line with what the science demands, the private sector will need to play a leading role. This means setting ambitious, net zero emissions goals and developing plans to meet these targets.
Earlier this year, we saw major brands including BlackRock, Microsoft, PepsiCo, and AB InBev respond to the climate crisis with bold acts of leadership. Then, in the early days of the pandemic when many expected climate leadership to fall by the wayside, businesses kept doubling down on climate goals.
Today, Apple announced its own goal to be carbon neutral by 2030. As noted by Amy Harder of Axios, "[Apple's] plan will shed light on how to neutralize the climate impact of complex supply chains."
And in just the past several weeks, Ford Motor Company pledged to reach net zero by 2050, and Verizon, Infosys and Reckitt Benckiser signed onto Amazon's "The Climate Pledge" to reach net zero by 2040.
Earlier this month, 20 retailers — including Aldi, Boots and Ikea — signed onto the British Retail Consortium's Climate Statement and committed to developing a decarbonization plan that will get the UK retail industry to net-zero emissions before 2050.
Collaborating for scale and impact
Accelerating climate action and rebuilding better will require collaboration with strategic partners or uncommon bedfellows — across industries and supply chains — to drive meaningful change.
Just today, nine leading companies announced a new initiative to accelerate progress towards a net zero future: Transform to Net Zero. Companies including A P. Moller – Maersk, Danone, Mercedes-Benz AG, Microsoft Corp., Natura &Co, NIKE, Inc., Starbucks, Unilever and Wipro, are all joining together in an effort to propel corporate climate commitments into action.
In coordination with Environmental Defense Fund, the group plans to develop a publicly available roadmap to help businesses of all sizes deliver on their net zero commitments and reduce greenhouse gas emissions at scale.
It's an exciting development that builds off of the growing momentum of net zero corporate commitments — and that could drive transformative change.
Investing in a better future
One of the simplest tests of a company's climate leadership is whether it puts its money where its mouth is, by investing in the innovation and technology needed to turn commitments into action.
Leading the way this summer is Amazon, with the $10 billion Bezos Earth Fund and a new $2 billion fund to develop climate-focused technology that helps Amazon and others achieve net zero. In addition, Unilever announced a €1 billion investment in climate change projects to reach net zero climate emissions from all its products by 2039. Unilever also raised the bar for transparency across the board, through its commitment to place carbon labels on 70,000 of its products.
Investing also means a dedication to innovating. For example, earlier this month, McDonald's unveiled a first-of-its-kind restaurant designed to create enough renewable energy onsite to cover 100% of its own energy needs on a net annual basis. The global flagship will also serve as a learning hub for McDonald's to test solutions for reducing energy and water use, as part of the company's commitment to sustainable innovation.
Advocating for climate policy
No matter the scale, voluntary corporate commitments alone won't put us on track to achieve net zero emissions by 2050. Only policy will do that — and leading companies are calling on lawmakers to deliver.
Just today, more than 30 leading businesses called on Congress to "double down on clean energy infrastructure to put Americans back to work and come back stronger and cleaner than before this pandemic-driven recession." These businesses recognize that even as we address a pandemic, historic unemployment and systemic racism in our society, the climate crisis continues to unfold.They recognize the urgency of climate action, because the costs and risks to their business of unmitigated climate change are unacceptable.
And in addition to its net zero pledge, Ford Motor Company has shown real environmental leadership by working with California on Clean Car standards starting in 2019, and through its continued commitment to working with the state, to keep our nation moving forward in the urgent race to cut climate and air pollution. As part of Lyft's recent pledge to transition all of the cars on its platform to electric by 2030, the company committed to use its political influence to help enact the policies needed to reach its goal. Already, Lyft filed an Amicus Brief in support of clean car standards.
Increasingly, stakeholders are calling on companies to advocate for policies consistent with achieving net-zero emissions by 2050; align trade associations' climate policy advocacy with the goal of net-zero emissions by 2050; and, allocate advocacy spending to advance climate policies, not obstruct them.
Although nearly 2,300 businesses and investors have shown their support for We Are Still In, only a small handful are leading the charge towards a net zero future. It's time for other companies to follow the leaders and start walking the talk by committing to, investing in, and advocating for a net zero future.
Follow Tom on Twitter.