As scientists sound code red, how can financial leaders respond?
Last week's report from the Intergovernmental Panel on Climate Change (IPCC) offered a grim reminder that business-as-usual won't protect people or the planet from the catastrophic effects of climate change.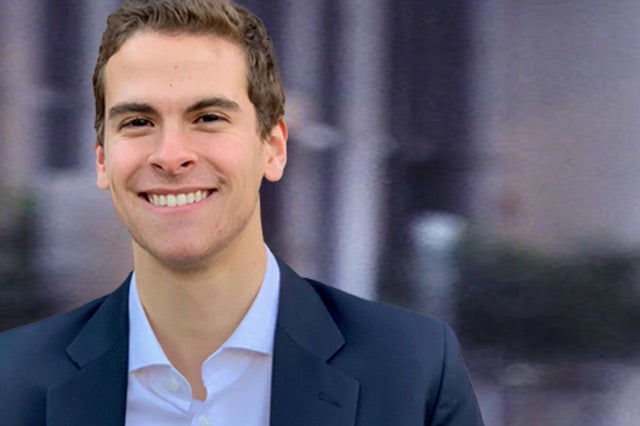 With warming projected to reach 1.5 C by 2040 – a decade earlier than previously predicted – the private sector must work quickly and ambitiously to prevent climate calamity and protect its bottom line.
The dire need for climate action is especially urgent in the finance community. Though Wall Street has directed unprecedented attention to climate over the past year, it can and must do more to remain competitive in a business landscape oriented towards net zero emissions by 2050.
The real leaders will emerge based on their ability to take these three crucial steps.
Turn pledges into action
To date, more than 128 investors with over $43 trillion in assets under management have committed to net zero financed emissions by 2050, along with myriad asset owners, insurers, and even the six largest US banks.
Without time-bound, sector-specific emissions reduction plans backed by consequences, though, these high-level pledges are little more than rhetoric.
Top-15 global asset manager Legal and General Investment Management (LGIM) has raised the bar for climate planning by devising guides for carbon-intensive sectors that undergird the firm's proxy voting and asset allocation. Companies that fail to meet LGIM's expectations are removed from key investment products, promoting accountability and climate leadership.  
This kind of sector-specific emissions reduction planning is critical to ensuring long term value creation, and it's time for other firms to follow suit.
Address methane
No climate action plan for financial institutions exposed to the oil and gas sector is complete without explicit methane targets. Methane is 84 times more potent than CO2 in the first 20 years after its release and accounts for at least 25% of current warming. As the IPCC noted, methane mitigation is essential to achieving the goals of the Paris Agreement.
Financial institutions can dramatically reduce the risks posed by climate change by establishing methane standards for companies in high-impact sectors such as oil and gas and animal agriculture.
To meet its 2030 climate targets, for example, JPMorgan expects 75% methane and 90% flaring reduction from oil and gas clients. These distinct benchmarks give methane the attention it deserves.
Slashing methane emissions is the fastest, cheapest, most impactful path available to slow the rate of warming. Wall Street must make methane a priority to minimize systemic climate risk.
Use every available tool to drive climate action
Fortunately, financial institutions have multiple tools at their disposal to shape corporate behavior on climate. To reach net zero, every available tool – from shareholder engagement to capital allocation to climate policy advocacy – must be deployed.
Emissions reduction begins with proactive, climate-aligned shareholder engagement. By talking to companies in climate-critical sectors about key decarbonization strategies and disclosure needs, investors can push heavy emitters to take climate seriously. To hold low-performing companies accountable, investors can escalate engagements through proxy voting, just as Chevron and Exxon shareholders did this May.
Allocating capital to climate leaders while raising the cost of capital for laggards can then bend market incentives towards net zero.
And one of the most powerful tools that financial institutions have to fight climate change is their political influence. If asset managers and banks want to meet their climate goals and supercharge their risk management, they and their trade associations have to advocate for net zero policies.
In the coming months, investors will have numerous opportunities to demonstrate policy leadership. Whether by calling for mandatory climate risk disclosure from the Securities and Exchange Commission, new ESG guidance from the Department of Labor, or strong methane regulation from the Environmental Protection Agency, investors can create the conditions needed for immediate net zero progress.