Pathways to Net Zero – Circular Economy Strategies for Climate Action
Today's global economy consumes 100 billion tons of materials, of which only 7.2 billion tons come from secondary materials. We are operating beyond planetary boundaries for the safe and just use of physical materials, which is creating harmful health outcomes, economic losses, and untenable levels of greenhouse gas emissions.
Around 45% of global emissions will still need to be addressed beyond the introduction of zero carbon energy, including through circular economy interventions across production and supply chains.
What is Circularity?
Circularity refers to a circular economy – a regenerative system in which resource input and waste, emission, and energy leakage are minimized by slowing, closing, and narrowing energy and material loops. This can be achieved through long-lasting design, maintenance, repair, reuse, remanufacturing, refurbishing and recycling.
Circular economy interventions should focus on all aspects of the product lifecycle, including the design and use of the product, not just a product's end-of-life.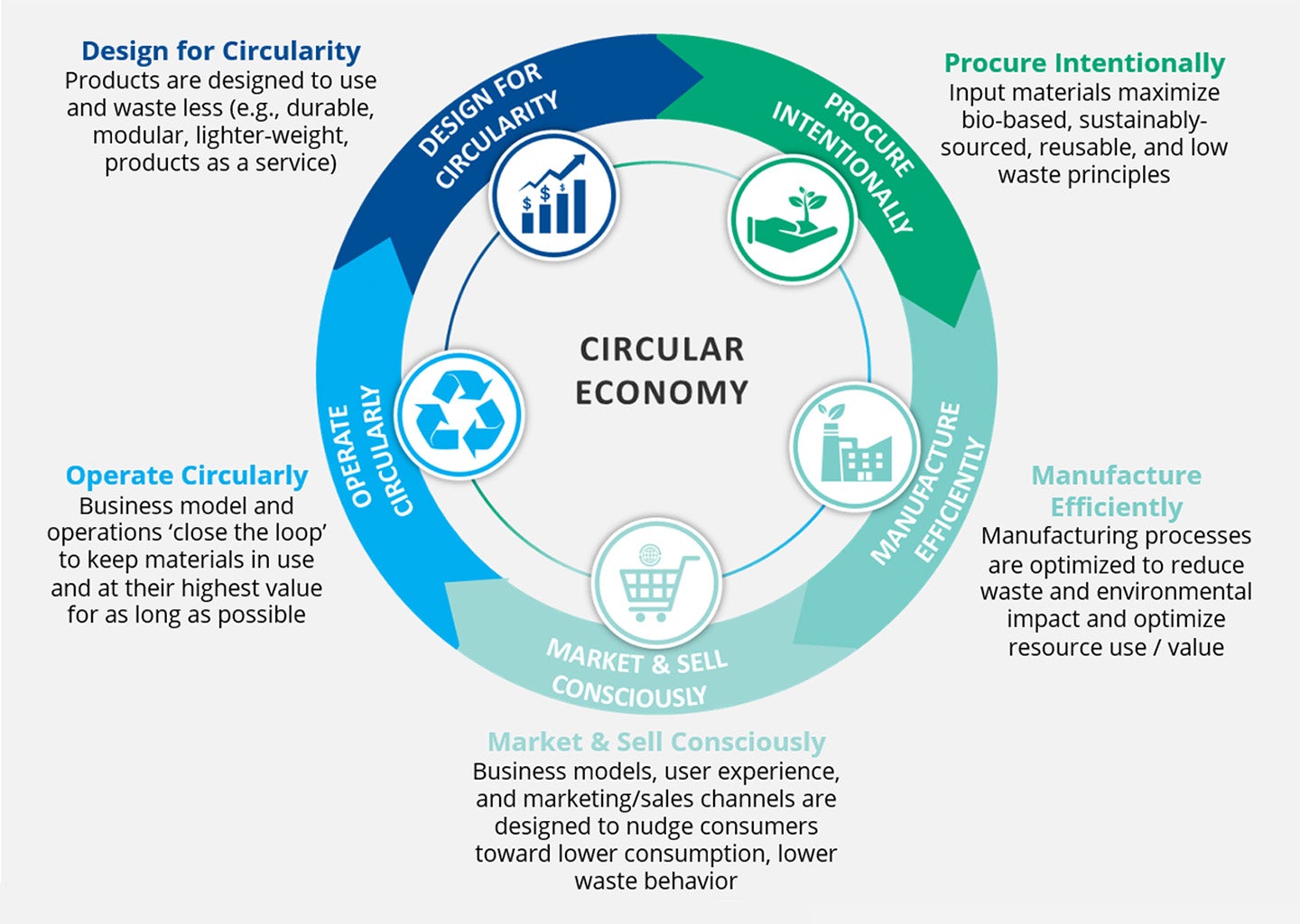 How did we get here?
Despite significant progress and investments, the Earth's atmospheric greenhouse gases continue to rise and have caused widespread adverse impacts on nature and people. Today's linear economy contributes to GHG emissions and our overuse of novel entities through a sequential 'take-make-waste' model of extraction, operations, and value chain activities.
Now, more than ever, businesses must accelerate their action on climate within the rapidly closing window of opportunity to secure a livable and sustainable future for all.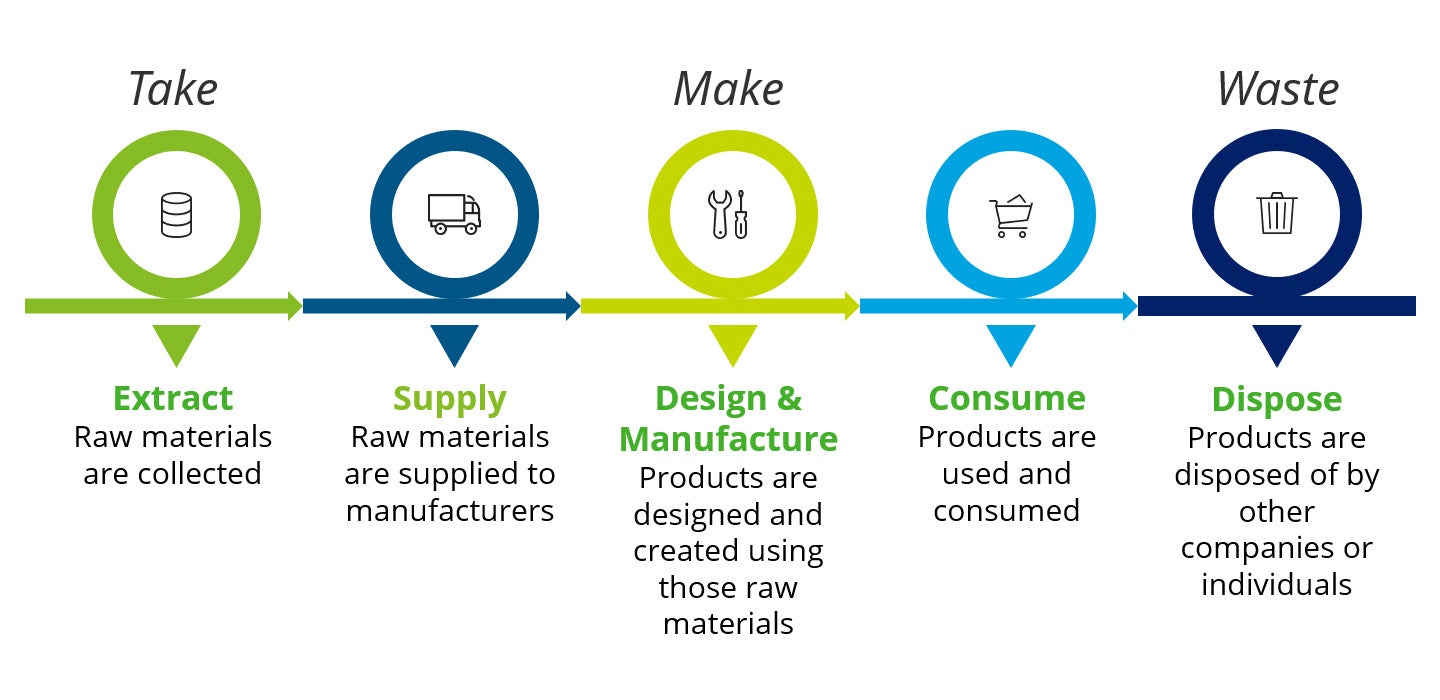 Circularity requires rethinking traditional linear models of production and consumption and instead adopting a more sustainable, closed-loop system.
Using and wasting fewer resources – the essence of 'circularity' – is a critical part of climate solutions that can simultaneously improve human well-being and planetary health. To incorporate circular solutions within your company, use the circular economy framework to identify, prioritize, and implement specific concepts that meet your business, environmental, and social goals.
The business case for circularity and setting up for success
The cost of inaction on climate change is estimated to be $178 trillion globally over the next 50 years and includes food insecurity, global migration, increases in infectious diseases, increased frequency of natural disasters, and worse health outcomes.
Fortunately, 'circularity' — the concept of using and wasting less — can solve several of these problems simultaneously. EDF's report finds that when done well, this category of opportunities can help businesses benefit financially from reduced resource consumption, reduced waste disposal costs, new revenue streams and more, all while reducing emissions, using less, and improving the livelihoods of impacted communities.
Companies that aim to increase their adoption and scaling of circularity can consider three main categories of action: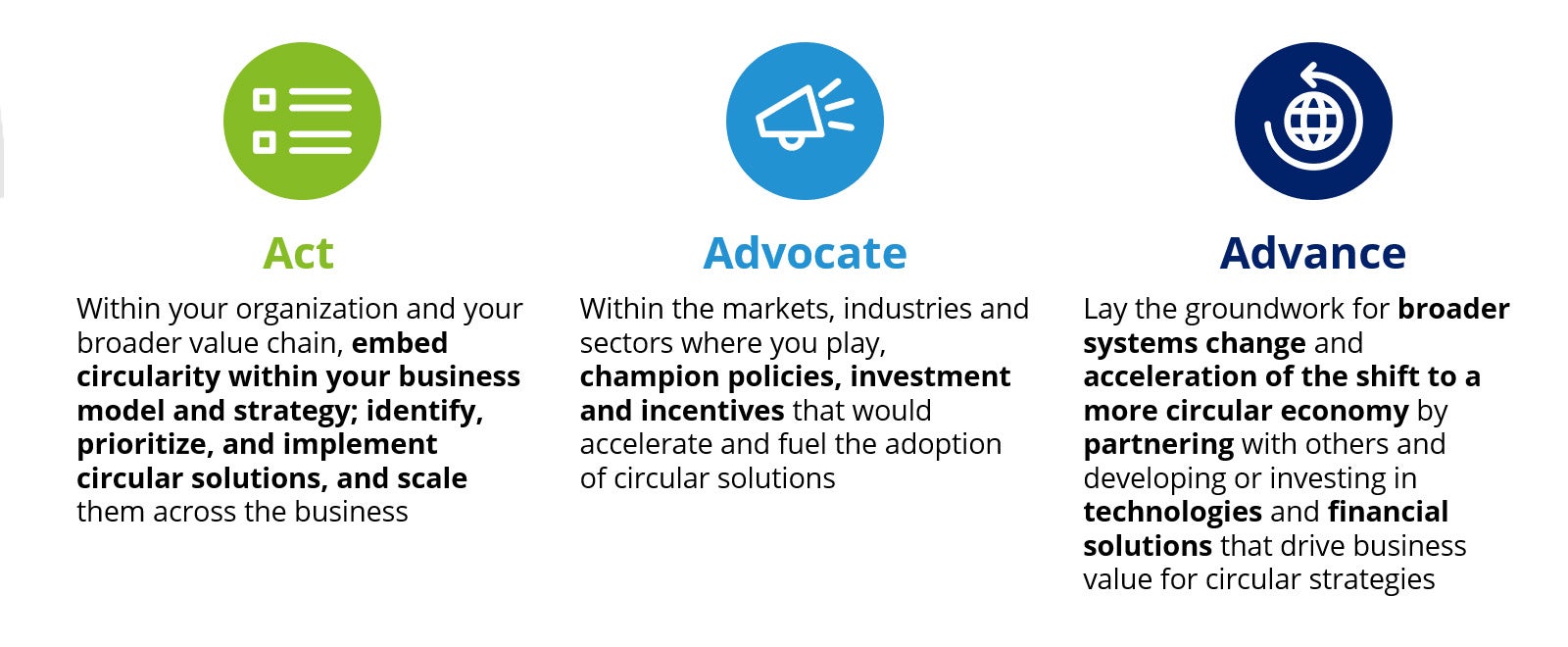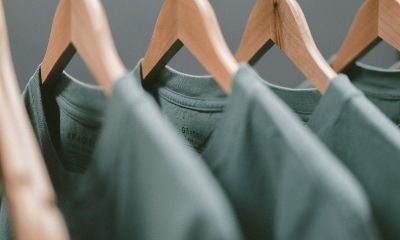 400%
more clothes are produced now compared to 20 years ago, yet clothing utilization has declined by almost 40%.
48 million tonnes
of clothes are disposed of worldwide every year. Of those, 73% are incinerated, 12% reused, 12% downcycled, and < 1% is turned into new clothes.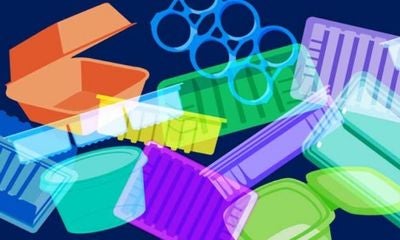 20x
Global consumption of plastics has increased twentyfold in the last 50 years, and 40% of plastics are used for packaging.
14%
of current plastic packaging is recycled, despite 70% of plastic packaging being able to be reused or recycled, equating to a loss of $80-120B per year.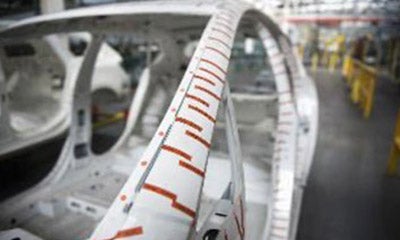 5.7 Gt of CO2
annual emissions from the automotive industry in 2030 if business-as-usual continues through linear development.
1.6 Gt of CO2
annual emissions of the automotive industry in 2030 if a circular approach is embraced, meeting the global Net Zero CO2 budget for automotive of 1.7 Gt.
In an increasingly resource-scarce and climate change-threatened future, embracing circularity is not just a moral imperative but smart business.
Companies are already capitalizing on the business value of reduced resource consumption, increased resource efficiency, and new revenue streams. Much like carbon and climate action, we expect circularity to progress slowly and then accelerate. Those that act now with an offensive approach can gain first mover advantages in the transition to a circular economy while meeting their environmental and social targets.
Pathways to Net Zero: A Guide for Business
Our inaugural report in the Pathways to Net Zero series, "A Guide for Business," was also produced with support from Deloitte. This first guidebook gives business leaders the clarification needed to accelerate the transition to a sustainable and more equitable future – and to turn commitments into action and results.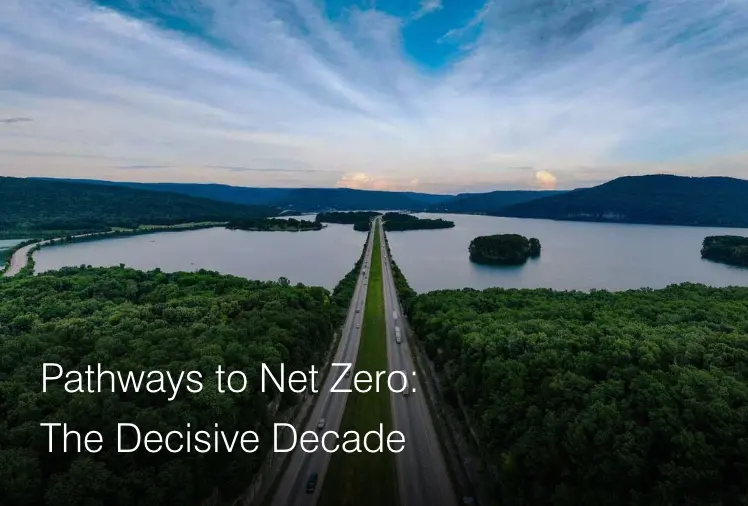 Pathways to Net Zero: The Decisive Decade
The second report in the Pathways to Net Zero series, "The Decisive Decade," sheds light on how companies can turn their net zero pledges into real results by identifying and prioritizing the highest-impact solutions using a tailored emissions profile as the foundation, to meet global targets while building and retaining a competitive advantage, generating long-term value, and minimizing risk.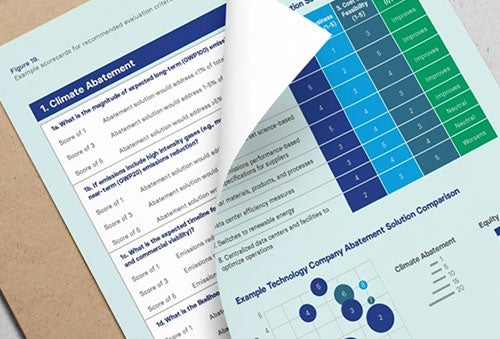 Evaluation Scorecard
Using our interactive scorecard, you can evaluate abatement solutions against four major criteria. Your scorecard results will help to understand the balance of attributes within your portfolio of potential solutions, which will inform decisions about where to prioritize and how to invest.
Environmental Defense Fund Net Zero Team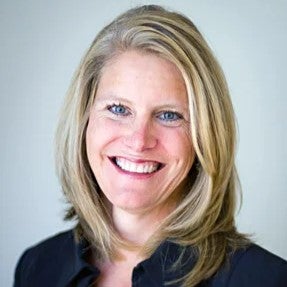 Elizabeth Sturcken
Managing Director