Sephora sets the standard for bringing clean, safer products to the marketplace
Last week, Sephora released a report that shows how the company is bringing products with fewer harmful ingredients to the marketplace. Sephora set the industry standard for advancing safe products by becoming the first major specialty beauty retailer to issue a chemicals policy last summer. The new report details how Sephora, in partnership with EDF, has made progress so far against the commitments laid out in the landmark policy.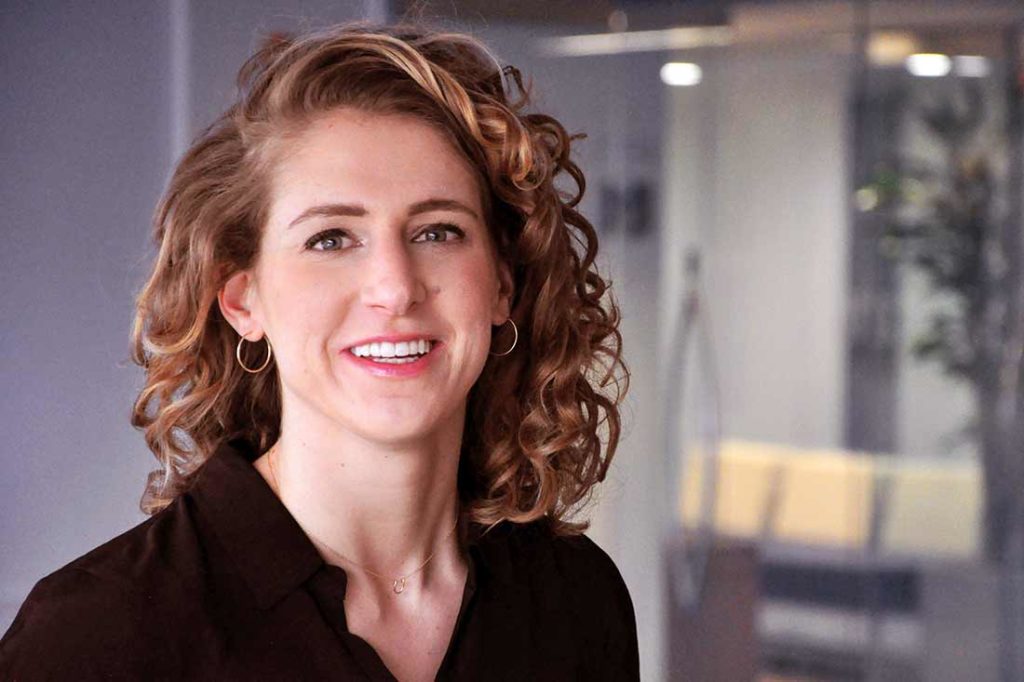 Consumers are becoming increasingly concerned about harmful chemicals in products, and what it's doing to their health. This awareness is partially responsible for the "clean" momentum we're seeing take over the beauty industry. A "clean" label showcases a selection of safer products and inspires leadership. But a "clean" program needs a complement to raise safety requirements for all products — that's where a chemicals policy comes in. 
Sephora's report shares progress that was made against three primary areas: increasing access to ingredient information, reducing the number of products that contain harmful chemicals and accelerating the adoption of safer alternatives.
The magnitude of the impact extends far beyond the Sephora brand. Setting a chemicals policy and publicly sharing progress against it can spur industry-wide action. Ulta, following in Sephora's footsteps, announced their "Conscious Beauty at Ulta™" program, which will highlight products without certain ingredients of concern.
Here's how Sephora is doing against the commitments laid out in its policy, and what that means for the industry at large
Increase transparency around ingredient information.
Ingredient transparency is the foundation of a successful chemical policy. Sephora's achieved shared ingredient information for 95% of their products, a 13% increase over the course of a year. They are on track to achieve their goal to disclose intentionally added ingredient information for 100% of their formulated beauty and personal care products by 2020 on Sephora.com (with the exception of components of fragrance ingredients).
Gathering ingredient information enables companies to identify which products contain high-priority chemicals — chemicals of concern that Sephora has identified for immediate action — and track progress made on reducing them. While Sephora was able to assess 95% of their products for the high-priority chemicals, expanding these efforts to addressing fragrance ingredient transparency would show true leadership, a move we hope to see embraced industry-wide.
The progress report also stated that 87 brands have now achieved the Clean at Sephora seal, a 22% increase since 2019, making it easier for shoppers to identify which products are safer.
Reduce the number of products that contain high-priority chemicals.
Supporting and engaging suppliers, such as by increasing access to information regarding safer alternatives is critical for hitting goals. Sephora set a goal to reduce the number of products from all brands that contain any specified high-priority chemicals by 50% in three years. Today, 94% of products sold on Sephora.com have no high-priority chemicals, which represents a 14% reduction.
Sephora has their work cut out for them now as they focus in on the remaining 6% of products that contain high-priority chemicals. Sephora also committed to revisiting their goals and list of priority chemicals every three years, and, given their current success, we'd encourage Sephora to set even more ambitious goals.
We'd also like to see Sephora extend its recent racial equity commitments to include helping Black-owned brands create safer products and achieve the Clean at Sephora label — an especially critical step since women of color are disproportionately exposed to toxic chemicals in beauty and personal care products. 
Replace high-priority chemicals with safer alternatives.
Removing harmful chemicals can have enormous impact, but not if the replacement is just as toxic as the original ingredient. Companies must work with industry partners and supplier to avoid regrettable substitutes – a crucial yet often overlooked step.
Over the last year, Sephora partnered with ChemForward, a nonprofit collaboration working to accelerate safer chemicals to market. Together, Sephora, EDF and ChemForward developed safer alternative portfolios for four major cosmetic ingredient groups on Sephora's list of high-priority chemicals — preservatives benzophenones, ethanolamines, and cyclic silicones. To date, safer alternatives have been assessed for 73% of Sephora's high-priority chemicals. 
In addition, Sephora collaborated with Novi Connect to provide tools for suppliers that help them identify safer alternatives for ingredients in their products. Fifty brands have adopted these tools so far.
The combination of ambitious goals, public accountability and authentic action enable Sephora to rise as a leader in advancing safer product innovation. Now, it's time for others to follow.
Follow Alissa on Twitter.