With supply chain issues expected to last, companies must go beyond "coping" to fostering resilience
Material shortages and delays in getting basic goods are being felt by consumers and companies across industries. Experts are warning that full recovery could take years.
In the immediate term, businesses will have to cope with these supply chain woes, while also meeting increased consumer demands. But looking ahead, "coping" won't cut it. Building more resilient supply chains is a business imperative, especially as the likelihood for more disruption increases.
On top of the pandemic, and the ripple effects like labor shortages, we're experiencing a cascade of natural disasters that are impacting businesses, including the tornadoes that tore through the midwest just this week.
Severe weather events have limited access to sources of some crucial materials, and are exposing vulnerabilities across business operations and those of their suppliers. In fact, workplace disruptions caused by climate change could lead to more than $2 trillion in productivity losses by 2030. Businesses in response are making strategic, longer-term changes to become more resilient to increased climate impacts like drought, wildfire, extreme weather and sea level rise.
The economy's dependence on a stable climate is more clear now than it's ever been. Resilience is a fundamental consideration for future operations – not a nice-to-have, but a must-have. And so too is mitigation. Pairing resilience strategies with climate mitigation efforts is key for reducing warming and risks as a company – the two must go hand in hand. Mitigation efforts could include stopping deforestation, decarbonizing operations, and slashing methane emissions.
Building resilience: Where do we go from here? 
First, know your supply chain and help suppliers adopt adaptation measures. Supply chains are complex, opaque and far-flung. Lack of visibility makes it challenging for companies to fully understand each of its suppliers' operations and vulnerabilities, making it that much harder for a company to anticipate future disruptions and plan accordingly.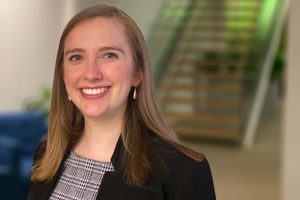 Among the simplest things business leaders can do to better understand their impact and risk is to fully map their supply chains and assess each link's risk, sustainability and resilience. Even if you can't get really granular, knowing the region where your key commodities are sourced or where your major plants/operations are located can be useful for identifying risks.
Once you know where your supply chain touches down, you can make tailored strategies to reduce those risks alongside key suppliers. For instance, companies can support farmers to transition to more climate-smart agriculture practices that are known to improve soil health, making soils more spongy and able to hold and retain water in floods or droughts. The better a company knows each piece of its supply chain, the more it can request performance commitments that increase overall resilience.
Mars published a map of all of its Tier 2 cocoa suppliers, which increases transparency for stakeholders and supports progress against the company's deforestation-free targets.
Second, innovate to build resilience. Technology has led to remarkable advancements in supply chain management. Scanning and tracking systems provide companies unprecedented insight into their operations. Algorithms allow companies to glean the most minute cost- or time-saving insights when their inventory is digitized.
Investments in better data and technology can also help companies design and operate more sustainable and resilient supply chains. Businesses can use new smart supply chain tools and data to incent and reward suppliers that are improving environmental performance and reducing risk. For example, cloud computing paired with AI is transforming how supply chains operate.
Third, advocate climate policy. Businesses are highly credible messengers for the economic case for climate policy. Enhancing climate resilience requires coordination among and within all levels of government—federal, state, and local. Policy makers have important roles to play in designing, implementing, and supporting adaptation measures.
Supporting key climate policy priorities is essential for fostering supply chain resilience and helping companies accelerate change outside of their four walls. For example, through the Sustainable Food Policy Alliance, companies like Danone and Mars advocate food and agriculture policies that help to build more resilient companies, communities and ensure a healthy planet.