Inflation Reduction Act Activation Guide: Climate-Smart Agriculture
Climate-Smart Agriculture
Inflation Reduction Act Activation Guide
Produced by EDF in collaboration with
A broad range of companies within the food sector can use IRA-funded agricultural programs to support their climate goals.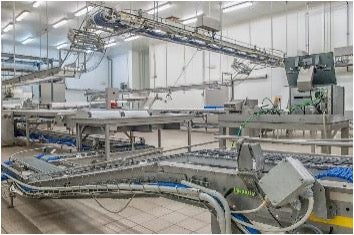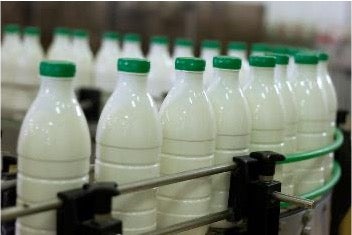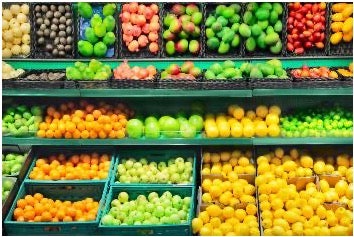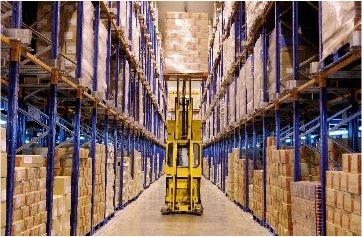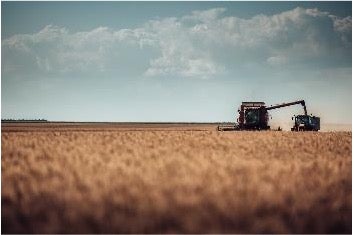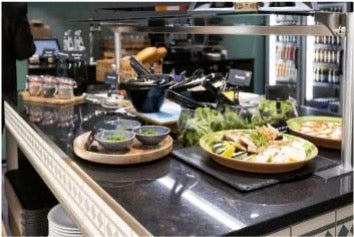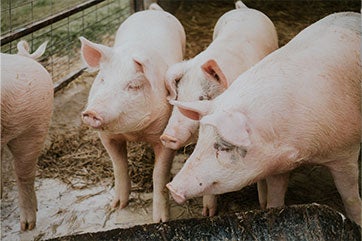 The IRA adds ~$19.5 billion in funding to six agriculture-related programs to support on-farm sustainability over the next five years.
RCPP and REAP provide the most direct opportunities for companies to support agricultural producers' climate action among IRA-funded programs.
Regional Conservation Partnership Program (RCPP)
Program
Provides federal funding for partner-driven collaborations to fund natural resource conservation and GHG reducing activities, including partnerships that may represent corporate supply chains.
Key Takeaways
IRA adds $4.95 billion through 2026 and extends program to 2031
Covers a variety of conservation activities on agricultural lands such as investments that address drought, wildfire, or water quality risks; reduction, capture, avoidance or sequestration of GHG emissions; or soil carbon improvements
Incentivizes innovative contracting mechanisms, whereby project partners distribute federal funds alongside private funds via pay-for-performance/success contracts to agricultural producers
Rural Energy for America Program (REAP)
Program
Provides grants and guaranteed loan programs to agricultural producers for renewable energy systems, energy efficiency improvements, and energy efficient farm equipment.
Key Takeaways
IRA adds $2 billion of funding to REAP in the next decade and increases grant share to 40% for all projects starting in 2023
Covers a variety of renewable energy and energy efficiency technologies such as wind, solar, biomass (incl. anaerobic digesters), HVAC, lighting, fans, and automated controls
Allows loans and grants to be combined to cover up to 75% of project cost, and can be further bundled with local, state, and federal incentives as well as tax credits
Requires a 2-year timeline for the completion of the project
The other four IRA-funded programs are primarily producer-led cost-shares, but companies can educate producers and encourage them to apply.
Environmental Quality Incentives Program (EQIP)
Program
Provides funds through NRCS contracts for financial and technical assistance for conservation practices.
Key Takeaways
IRA adds $8.5 billion in funding
Most suitable for introducing new conservation practices
Covers practices such as nutrient management for crops and livestock, pest and irrigation management, climate change adaptation, and energy conservation
Conservation Stewardship Program (CSP)
Program
Provides funds through NRCS contracts to agricultural producers who agree to increase their level of conservation efforts.
Key Takeaways
IRA adds $3.3 billion in funding
Must be combined with other existing conservation practices
Enables producers to expand their existing conservation practices through enhancements such as cover crop diversification, buffers, water management, no till, and wildlife-friendly fencing
Agriculture Conservation Easement Program (ACEP)
Program
Helps agricultural producers sell land easements to eligible entities who then receive NRCS funding for restoration and technical assistance.
Key Takeaways
IRA adds $1.4 billion in funding
Provides funding for easements or interests in land to eligible entities such as land trusts and state and local agencies
Focuses on agriculture viability and conservation values of farmland, restoring/conserving grazing land, and protecting/restoring/enhancing wetlands
Conservation Technical Assistance (CTA)
Program
Provides funding to the NRCS to administer free conservation technical assistance to farmers, ranchers, and forestland owners.
Key Takeaways
IRA adds $1 billion in funding
Helps individual farmers or groups of land managers develop a conservation plan at no cost
Includes helping producers identify conservation objectives and assess and analyze natural resources issues of the land
Notes: NRCS stands for National Resources Conservation Service, a sub-agency of the USDA. Climate-Smart Commodities Grants are not funded by the IRA and thus not included but can be used for similar purposes. Conservation Innovation Grants (CIG) are a sub-program of EQIP that also offer flexibility to apply across a supply chain to implement innovative practices and equipment.
Sources: Deloitte Analysis, P.L. 117-119, WH IRA Guidebook, USDA NRCS CTA Overview
RCPP and REAP have a proven track record of promoting sustainable farming practices and increasing the deployment of renewable energy and energy efficiency in rural communities
Every function has a role to play activating RCPP & REAP.
Climate-Smart Agriculture
Inflation Reduction Act Activation Guide
Credit: Environmental Defense Fund and Deloitte
This document was produced by Environmental Defense Fund in collaboration with Deloitte Consulting LLP. The views within the report are that of Environmental Defense Fund, and do not necessarily reflect the views of report partners or collaborators.This document contains general information only and Deloitte is not, by means of this document, rendering accounting, business, financial, investment, legal, tax, or other professional advice or services. This document is not a substitute for such professional advice or services, nor should it be used as a basis for any decision or action that may affect your business. Before making any decision or taking any action that may affect your business, you should consult a qualified professional advisor. Deloitte shall not be responsible for any loss sustained by any person who relies on this document.
About Deloitte
Deloitte refers to one or more of Deloitte Touche Tohmatsu Limited, a UK private company limited by guarantee ("DTTL"), its network of member firms, and their related entities. DTTL and each of its member firms are legally separate and independent entities. DTTL (also referred to as "Deloitte Global") does not provide services to clients. Please see www.deloitte.com/about for a detailed description of DTTL and its member firms. Please see www.deloitte.com/us/about for a detailed description of the legal structure of Deloitte LLP and its subsidiaries. Certain services may not be available to attest clients under the rules and regulations of public accounting.Copyright © 2023 Deloitte Development LLC. All rights reserved. 36 USC 220506 Member of Deloitte Touche Tohmatsu Limited
Sign up for Climate Policy News you can use