Reflections on the Future of ESG: 5 Takeaways from the GreenBiz 2022 Conference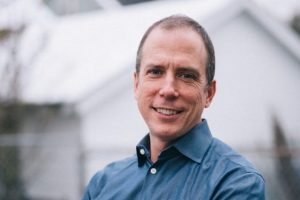 Last week, hordes of sustainably-minded professionals converged upon Scottsdale, Arizona for the annual GreenBiz conference. Since 1992, GreenBiz has brought together corporate executives, entrepreneurs, bankers, environmental NGOs and consultants to discuss topics from carbon emissions accounting and nature-based solutions to the circular economy, resilient supply chains, and climate innovation. 
As a first time participant, I was invigorated. A mood of optimism pervaded hundreds of intense and earnest conversations taking place beneath a clear blue sky in the stunning setting of the desert. In particular, five aspects of the gathering struck me:
1. Sustainability is booming – and it's not a bubble. 
This year, GreenBiz attendance hit a record high, exceeding pre-pandemic peak numbers. Many of those attending were new to the sustainability profession: Roughly three out of every four people I spoke with were either a recent hire to their company, or had pivoted into a sustainability role from something else. A typical example: A man next to me at lunch had spent the last 15 years building pizza delivery franchises in Europe and the Middle East for a leading brand, but was tapped to develop the company's ESG strategy a couple of years ago. Since then, he has been working with suppliers to figure out what drives the carbon intensity of a pizza to reduce the company's impact.
There is certainly debate on the sidelines over whether all this excitement signifies a "sustainability bubble" that could pull back as ESG fatigue sets in. And yet, most folks I spoke with seem to believe that this movement has a long way to go, as companies integrate sustainability metrics and processes into different functional areas and in deeper, more comprehensive ways.  Meanwhile, green jobs are booming: Hiring for green skills grew by almost 40% globally, with demand poised to outpace supply of green talent soon.
2. Companies feel the pressure – and priorities are changing. 
Corporate professionals say that they feel more pressure than ever before – both external and internal – to take action on climate and other ESG issues. When I asked people why their company was setting a science-based target or going through the hard work of mapping out their Scope 3 emissions, "investors" was usually the first factor mentioned, followed by "customers," "regulators," and "employees." 
Throughout my conversations, a number of people mentioned that ESG initiatives were getting much more support from top management than even a year or two ago. Because of this, the challenge for sustainability officers has shifted: While they once had to deal with indifference about ESG initiatives, they now face unrealistic demands from top management that aren't always fully informed of how challenging and time-consuming this work can take. The role of the sustainability officer now includes managing expectations.
But there are clear advantages to having buy-in from cross-functional teams and company stakeholders: For one, this new prioritization makes it easier to embed sustainability across all departments, turning small and siloed ESG teams into a thing of the past. And new resources, from hires to budgeting, are driving progress on sustainability initiatives at the speed and scale we need possible.  
3. Some parts of ESG are easy to do. Other parts are not. 
Session after session suggested that there are plenty of "easy wins" on the path to net zero. I spoke to a sustainability officer for a cold storage company who is putting solar panels on the roofs of 150 of 400 large, energy-intensive warehouses. Thanks to incentives and financing structures, it's costing the company very little – and it will make their Scope 1 and 2 targets to reduce emissions 50% by 2030 much easier to hit.
Yet despite available technologies and newly invigorated support for ESG initiatives, fulfilling all of the responsibilities of a job in sustainability is getting harder, not easier. And while systems are coming together to automate some of this, it's mostly still in development – leading many to feel like they are "building the plane while flying it." It was inspiring to see conference participants having open and honest dialogues about these challenges, and how collaborative efforts, information sharing and innovation will be critical to overcome them.
4. All eyes are on the Securities and Exchange Commission. 
Over the past few years, a rapidly growing number of companies have released Task Force on Climate-related Financial Disclosures (TCFD) reports to provide investors with information on climate-related financial risks. Even with this trend, voluntary disclosures remain low: The TCFD's 2020 Status Report showed that only 17% of companies disclose their climate risk management strategies, while only 7% discuss climate resilience. Climate data reporting – both through annual sustainability reporting and to third parties such as CDP – is improving, but remains insufficient for many companies. 
For this reason, everyone is awaiting the forthcoming SEC rulemaking on mandatory climate risk disclosures, which was a topic of active discussion at the conference. This rule is likely to help address this gap by providing investors with more reliable climate data as well as pushing companies to plan for climate change more proactively and effectively.
Whenever these new rules come out, many believe that they will be a "game changer" for the sustainability industry in the United States in raising the focus on climate and ESG within organizations. One banker I spoke to mentioned that while their bank has several hundred compliance lawyers, only a handful of people at the organization have the necessary training to assess climate risk. "That's probably got to change," she told me.
5. Frameworks are helpful for standardizing, but clarity is still needed.
I heard plenty of frustration with the proliferation of ESG frameworks, rating systems and standard-setting tools that have become an important part of the ESG landscape. While standardization frameworks have been critical in guiding reporting, there is still confusion over how to quantify performance, resulting in a wide range of views on what "good" looks like. 
There is a need to provide ESG data to a growing range of stakeholders: investors, customers, suppliers, regulators and ESG data services. As a result, much time is spent navigating the available frameworks as well as collecting ESG data.  And there is a lot of pressure placed on annual sustainability reports – so much so that it can detract from the time to do the real work. We are losing out on the time we need to act on our findings and slash emissions. 
But there is promise in the potential consolidation of standards as well as the development of better ESG data tracking tools will support the role of the embattled ESG professional. And there is clear, science-based guidance available now for companies looking to become climate leaders, and make good on their commitments. 
As the conference came to a close and the participants said their farewells, there was little sense of finality. "Until next year," went the phrase – or, for those who don't want to wait so long, there is now a solid calendar of ESG events throughout the year to keep the conversations going.