Investor Guide to Company Comments on Proposed EPA Methane Standards
Investor Guide to Company Comments on Proposed EPA Methane Standards
EPA's comment period garnered support for federal methane regulation, but opportunities remain for leading companies to raise ambition in public comments later this year.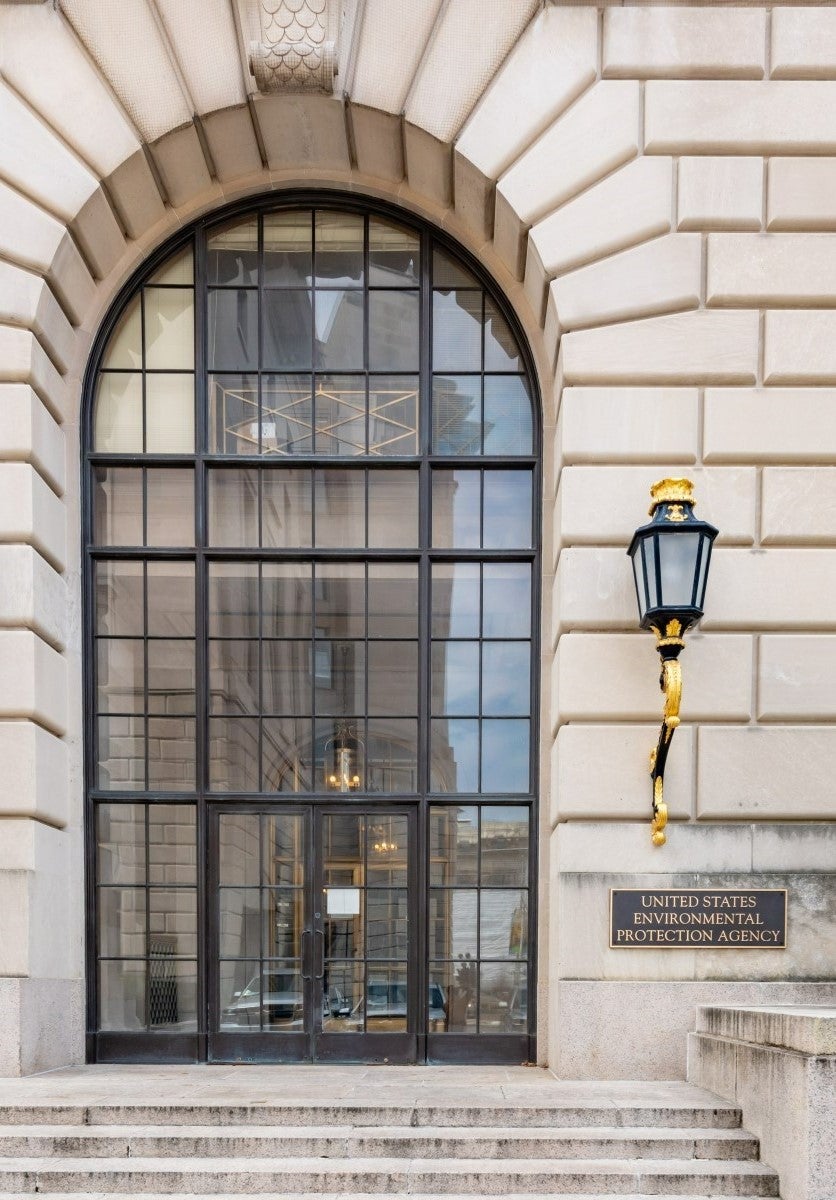 Report Highlights
The U.S. Environmental Protection Agency published proposed rules to reduce methane emissions from the oil and gas industry. These regulations would update the emission standards for newly built facilities and, critically, extend regulation to older wells.
A wide range of stakeholders have expressed high-level support for federal methane regulation. EPA received many comments over the course of a 60-day public comment period, including supportive input from major energy and financial companies, public health organizations, and environmental groups.
From major global investors including Legal & General, PIMCO, Allianz, and Wellington to U.S.-based oil and gas private equity firms such as Quantum and EIG, a record $9 trillion in assets under management came out in support of ambitious federal methane policy. But these firms are still a fraction of the $130 trillion in capital publicly committed to net zero. The largest U.S. money managers including Blackrock, Vanguard, State Street, Fidelity, and JP Morgan did not submit individual comments.
Despite overall industry support, significant opportunity remains for further positive engagement from leading companies. EDF analysis of comments from energy and investment companies as well as industry trade associations shows a troubling divide between those that support strong rules and those trying to weaken key provisions. Supportive, detailed comments from industry leaders can counter input from those aiming to undermine action.
The Supreme Court's recent climate change decision does not affect EPA's ability and obligation to move forward with methane regulation. The court's decision recognized EPA authority to address climate pollution under the Clean Air Act. Last year, Congress also explicitly reinforced EPA's obligation to address climate pollution from the oil and gas sector when it passed a resolution with bipartisan majorities in the House and Senate restoring methane regulation.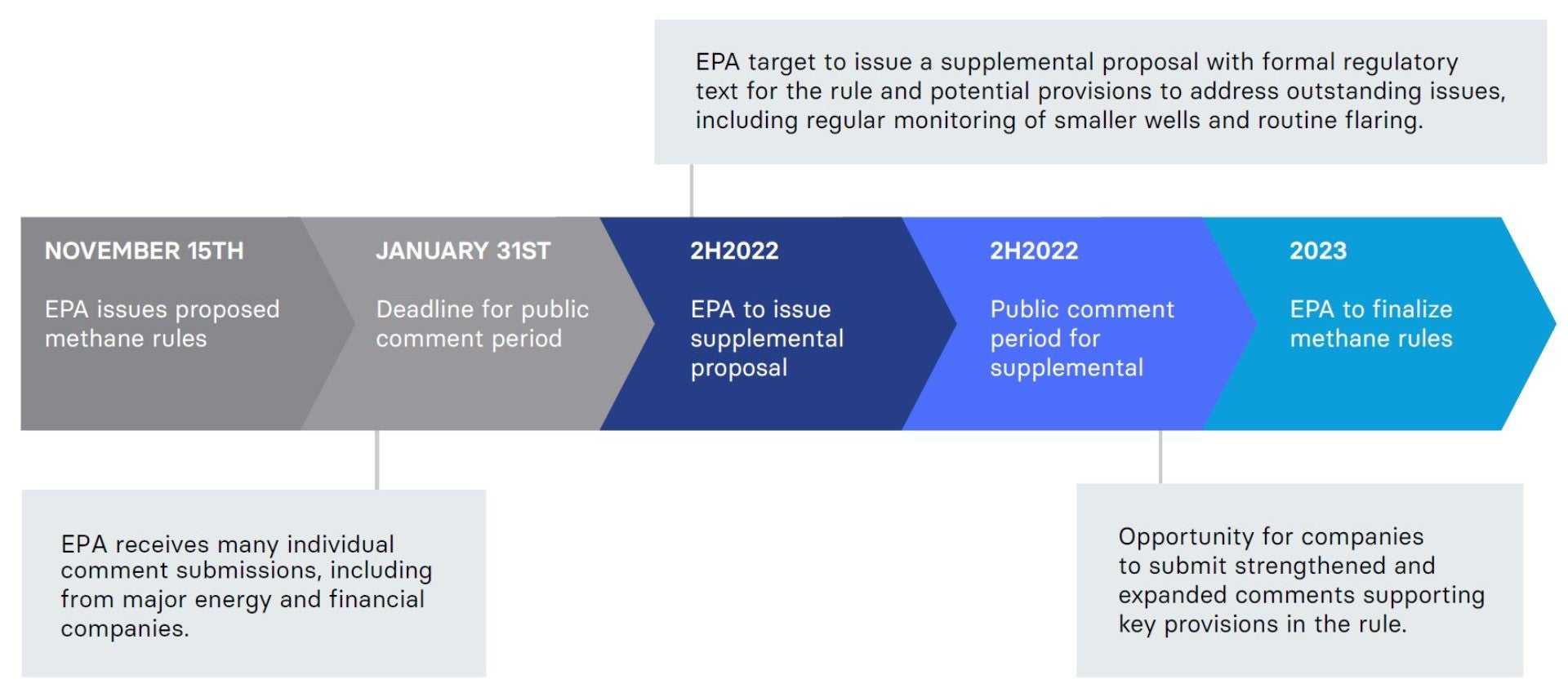 Three Key Provisions to Support
In this report, we review the public comments and statements made by the top 10 largest US onshore energy producers, including Chevron, bp, Shell, and ExxonMobil.
Strong public statements, press releases and public letters to the Biden administration will continue to play a necessary role in encouraging federal climate action. During the second comment period later this year, stakeholders will have an additional opportunity to clearly express support for EPA's overall goal and encourage EPA to take action on these key provisions:
Expand regular leak monitoring to cover all potentially significant emission sources, including smaller leak-prone wells;
Eliminate pollution associated with non-emergency routine venting and flaring of associated gas, following the examples of Colorado and New Mexico to allow flaring only during safety-related emergencies;
Maintain strong provisions to phase out polluting pneumatics in favor of zero-emitting alternatives.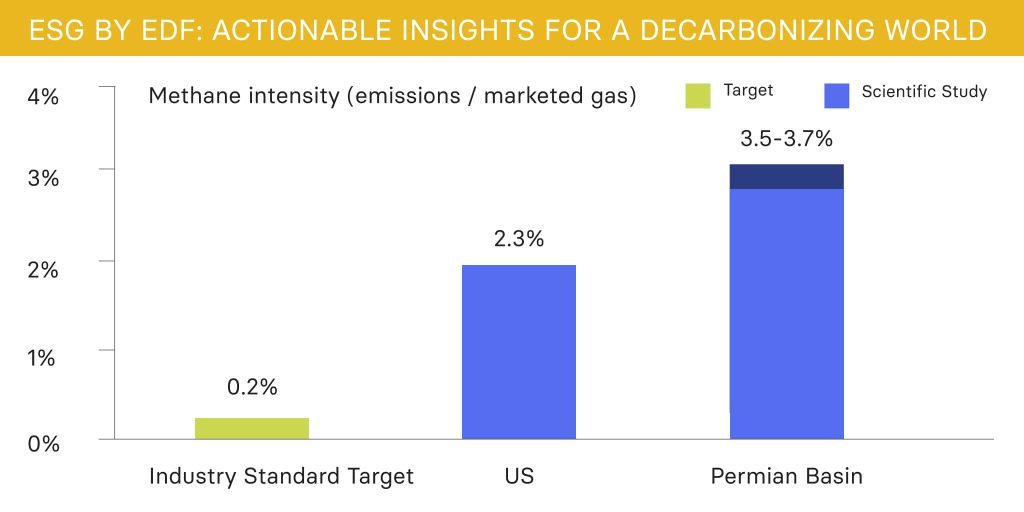 The American Petroleum Institute's Environmental Partnership has been in place since 2017, with membership now including companies accounting more than a third of U.S. oil and gas production, but methane emissions in the U.S. remain sky high.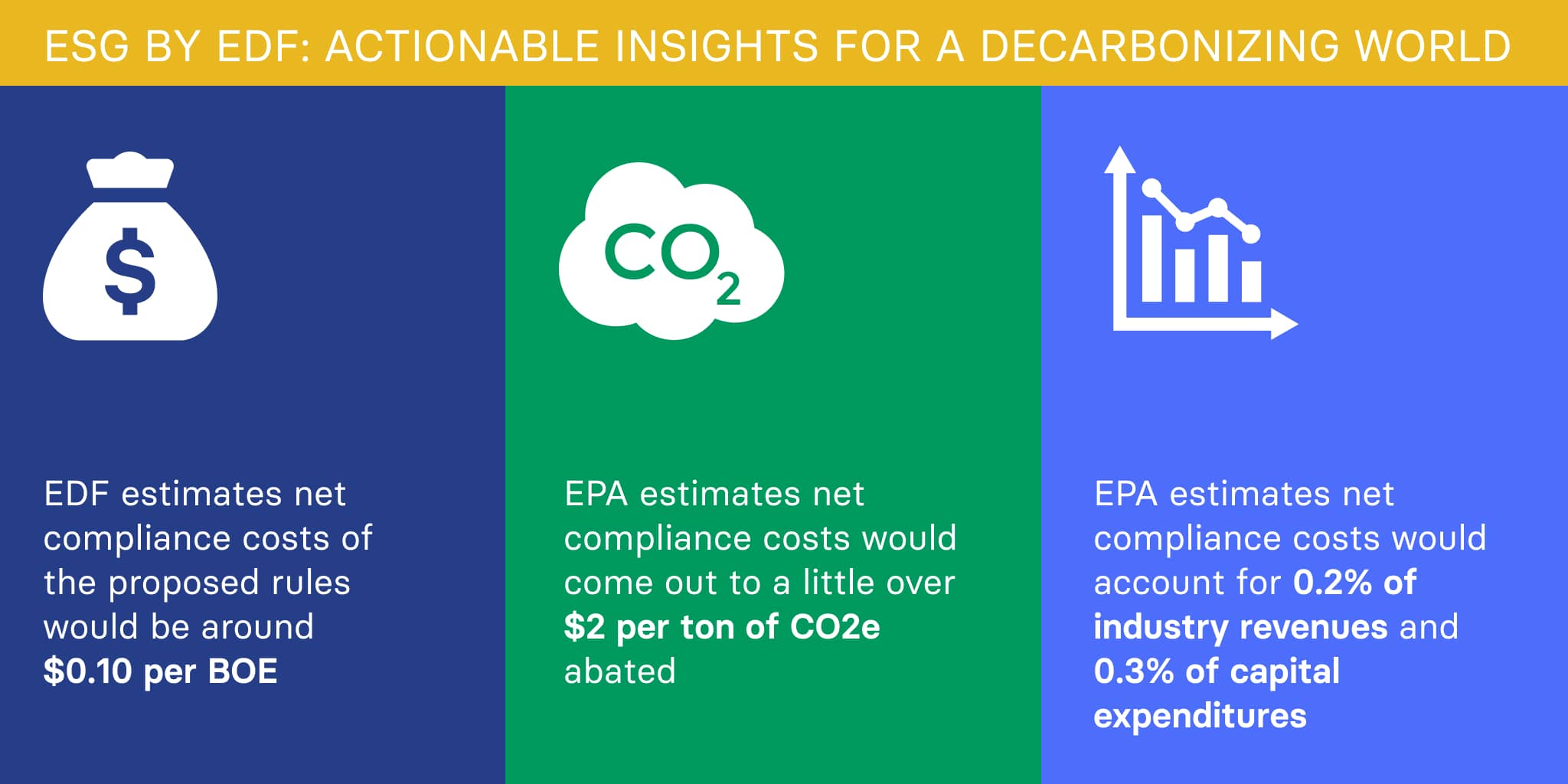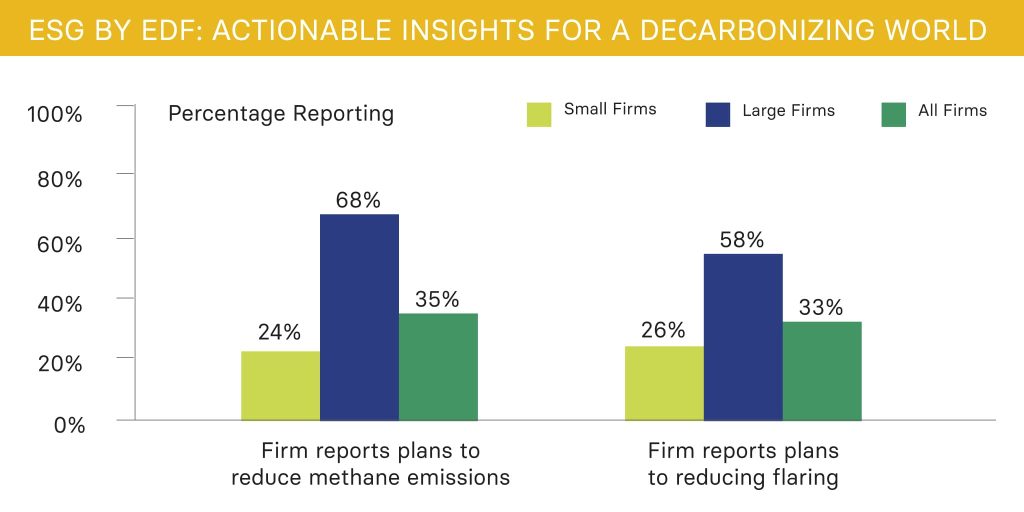 Opportunities Ahead
EPA's proposal is cost-effective. EPA's proposed rules are conservatively estimated to cost around $0.10 per barrel of oil equivalent, less than 1% of current oil prices — far less than the range of daily price fluctuations.
Methane regulation can mitigate climate impact and improve energy security. Some U.S. operators describe U.S. hydrocarbon production as having low emissions compared to those of other export regions. EPA's proposed methane rules present an opportunity to reduce methane emissions across the entire domestic industry, while reducing the energy lost to waste.
Methane regulation provides an opportunity to raise the floor for industry-wide climate performance. For operators that have embraced higher standards, strong regulation provides a more level playing field and limits the reputational risk they face due to the actions of other companies. Company silence on relevant regulation acts as an endorsement of lobbying from some trade association.