2023 World Bank Flaring Update
2023 World Bank Flaring Update
EDF analysis of the latest World Bank data indicates trouble for 2030 zero routine flaring goal
Global Gas Flaring
The World Bank's 2023 report provides updated global flaring data for 2022. Russia, Iraq, and Iran were the top 3 flaring countries. The United States, 6th on the list, saw flaring reductions amidst surging production.
74% of total flaring in 2022 came from the top 9 flaring countries, which also produced 45% of oil globally. The United States and Russia were the top 2 oil producers, while Venezuela had the highest flaring intensity.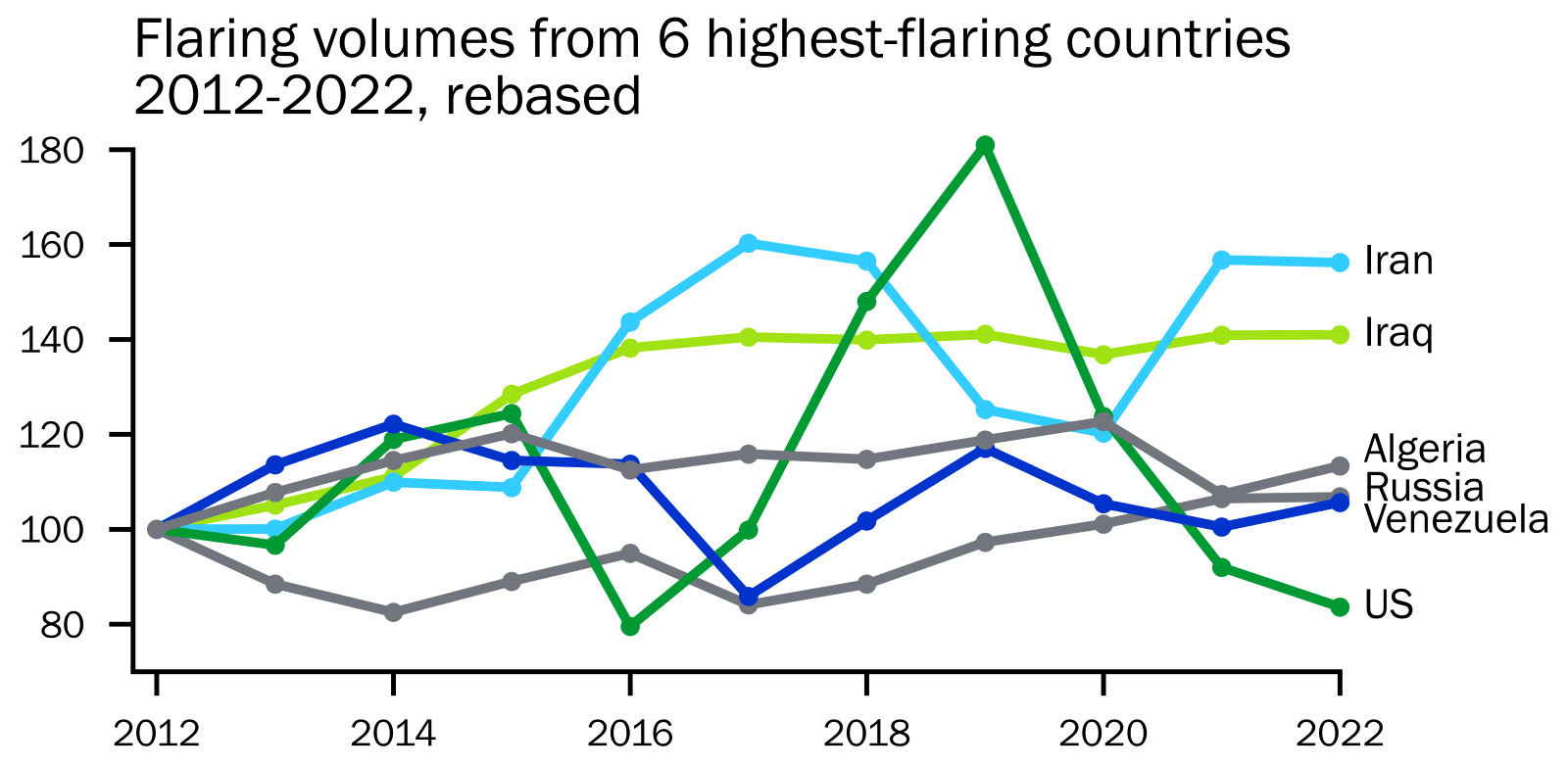 Highlights
World Bank's Tracker shows that global flaring activity fell by 3% last year, even as global oil production increased by 4%.
Despite an 8% improvement in overall flaring intensity, energy producers are not on track to reach the World Bank's goal of zero routine flaring by 2030. Flaring would need to decline 20% per year to reach ZRF by 2030.
Research suggests that flares often operate below their design efficiency, resulting in more vented methane than reflected in commonly used models.